When you make a purchase using one of these coupons, CNET may get a commission.

Sephora promo codes
All Working Sephora Promo Codes & Coupons - Save up to 15% in March 2021
When it comes to shopping for the latest cosmetic products and perfumes, nothing beats Sephora's online store. You can find everything from imported skincare to popular makeup brands, and you can even order samples of the latest anti-aging products to boot. Use all of our Sephora coupon codes to help you save more on your orders.
close
15% off First Order using Sephora Credit Card at Sephora
Valid until further notice
Free Shipping
Valid until further notice
Recently Featured Sephora Coupons & Promo Codes
Up to 50% off Cyber Week Deals at Sephora
Take 20% off Your Order at Sephora
Take 50% off Select Items
Grab 20% off Sale Items for Beauty Insiders at Sephora
Get 20% off Orders for VIB & Rouge with this Promo Code at Sephora
Free Skincare Wellness Trial Size at Sephora
Coupons You May Also Like
Best Sephora promo codes & Deals
| Discount | Sephora Coupon Details | Valid Until |
| --- | --- | --- |
| 15% | 15% off First Order using Sephora Credit Card at Sephora | Valid until further notice |
| Coupon | Free Shipping | Valid until further notice |
Helpful Store Info & Advice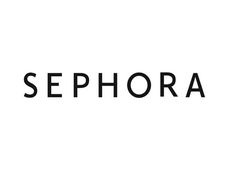 Which Sephora discount codes should I use?
Several of our Sephora coupon codes get you free samples from world-class brands like Kiehl's and Skinfix. Here are some of our favorite deals and coupons:
Sephora discount code: Use this code to receive a free set of makeup samples with any qualifying purchase of $25.
Sephora promo code: Enjoy a free trial of Skinfix when you combine this code with any order over $25.
Sephora coupon code: Take an extra 20% off any order. The offer is valid for new and existing customers.
Sephora promo code: Try any of the newest facial scrubs from Kiehl's for free when you add this code on to any Sephora order of more than $25 at checkout.
How do I redeem the Sephora discount codes above to receive free samples and savings?
Here is exactly what you need to do to take advantage of our Sephora coupons:
If you are new to Sephora, then register a new customer account on the website.
Put all your desired cosmetic and skincare products in the website's shopping basket.
Hover your mouse over the basket, and click the link to the black button to proceed.
Copy the Sephora coupon code that you want to apply to your order.
Add the code in the box that says Place Coupon Code Here. Click the button below the box to redeem your code.
If the site already has your shipping and payment information on file, then click Submit to finish your order.
What should I do if the site isn't recognizing my Sephora coupon code?
In the event of any problems with your code, make sure to take these steps:
Make sure this code applies to your order. Some codes, for example, are only good for orders above $25.
Check the expiration date on your Sephora discount code. If you are accidentally trying to use a code that no longer works, then select a new one from our list above.
If the first two steps don't fix the problem, then enter the code. This time, however, be sure that what you are entering matches exactly.
How can I qualify my Sephora order for free shipping?
Sephora has a few ways to get free shipping on your order.
All orders over $50 automatically receive 72-hour shipping for free.
You can join the FLASH 2-Day Shipping program to receive unlimited free shipping on every order for a flat fee of $15.
Check back often throughout the year as limited time free shipping offers will pop up.
Why should I consider becoming a frequent customer of Sephora? Do they have an exciting rewards program?
The Sephora BeautyINSIDER program gives you an excellent series of rewards for free. When you join the BeautyINSIDER program, you get access to a special marketplace of new cosmetic products and samples. These products are placed inside Sephora's Rewards Bazaar, and they are only accessible to members of the BeautyINSIDER program.
Can you give me a few other ways to save on cosmetics at Sephora?
Sephora always delivers new savings to newsletter and email subscribers. You can join the email list for free, find the deals that you like and save up to 40% on items from lip gloss to shampoo.
Is there a Sephora price match policy?
The Sephora price match policy covers products you can find at Barneys, Nordstrom, Saks Fifth Avenue, Neiman Marcus and Bloomingdale's. You can get in touch with a Sephora customer service representative if you've found an item that might qualify for a price match. This applies to current orders as well as orders that you placed up to five days ago.
Can I get a free gift with purchase at Sephora?
To grab a free gift from Sephora, all you have to do is place an order. You can choose two Sephora freebies every time you place an order on their website. Their selection might include makeup samples, face creams, shampoo, conditioner, eye creams, moisturizers or other products. No minimum purchase amount is required to take advantage of the free samples.
One of the best times to save this spring at Sephora
Sephora gives you many chances to save more on your purchases. Shop on Easter, Mother's Day, and Memorial Day to find discounts on everything from fragrances to beauty kits on clearance.
The Sephora Memorial Day sale 2021
The Sephora Memorial Day sale is one to check out, with discounts taking place in most departments. The Memorial Day specials are likely to start a couple of days before May 31. So, you'll want to start watching out for deals a couple of days before and on Memorial Day. The 2020 Sephora Memorial Day deals included up to 50% off select face cream lines, makeup, beauty products, and much more.
read more close