National Lipstick Day: Celebrate in Style and Save Big with Our Insider Tips
If ever there was a good time to treat yourself to a new lipstick, it is National Lipstick Day. It is the makeup essential that lets you add a pop of color to any outfit, no matter what season it is. Whether you prefer neutral shades like natural pink, or bright tones such as coral and red, lipstick elevates your look and ensures you look polished and fresh on a zoom call.
National Lipstick Day is the perfect opportunity to indulge in a world of vibrant colors and fabulous deals. As online shopping enthusiasts and self-proclaimed 'add to the cart' experts, we're here to guide you through this lipstick extravaganza and help you save big while you celebrate in style. Get ready for an exciting journey filled with insider tips, exclusive discounts, and the latest lipstick trends!
The Power of Lipstick
Throughout history, lipstick has been an emblem of empowerment, self-expression, and beauty. People of both genders have utilized lip colors to leave a mark and improve their appearance—from ancient civilizations to contemporary culture. The perfect hue can change your overall appearance plus boost your mood and confidence. Lipstick is a versatile tool in every beauty lover's toolbox, with countless colors, textures, and finishes to choose from
Finding Your Perfect Lipstick
There are many lipstick brands, shades and textures to choose from. If you've ever been tempted to experiment with new colours or textures, national lipstick day is the best time to search for deals.
Vogue magazine lists Chanel's red Rouge Allure in Pirate and Revlon's Super Lustrous Lipstick in Fire & Ice among the cult classic lipstick shades. Charlotte Tilbury's Pillow Talk is another classic that suits a wide range of complexions. It was also named as one of the best lipsticks worn at the 2023 Met Gala.
Before we dive into National Lipstick Day deals and savings, let's take a moment to discover your perfect lipstick match. Opt for lipsticks with hints of orange, coral, or peach if you have warm undertones. Conversely, people with cool undertones should go for blue-based colors like bright pink and berry tones.
Ulta - National Lipstick Day Sales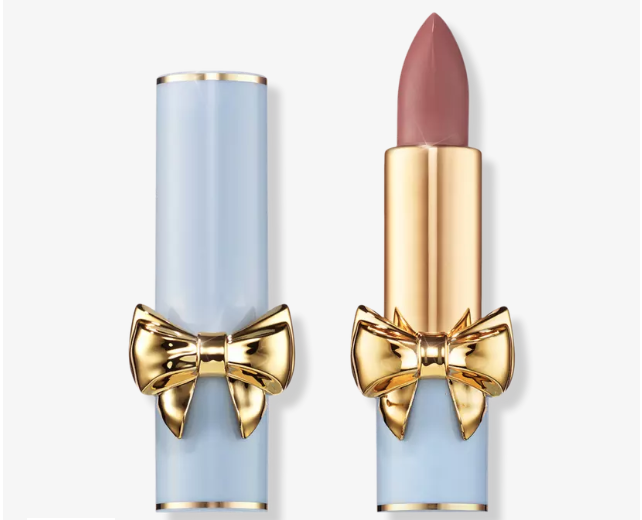 When it comes to beauty shopping, Ulta stands out as a one-stop destination for makeup enthusiasts. National Lipstick Day is no exception at Ulta. They roll out exciting sales and offers on a diverse selection of lip colors. Ulta has something for everyone, whether you're a fan of classic reds, trendy nudes, or adventurous purples. Get ready to splurge on your favorite brands without the guilt of overspending.
Remember to check Ulta's online coupon page for additional discounts, making your National Lipstick Day shopping experience even more enjoyable.
LovelySkin - Lipstick Discounts and Savings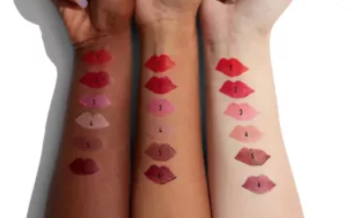 If you like to treat yourself to luxury beauty products, LovelySkin is your go-to destination. This National Lipstick Day, LovelySkin offers irresistible discounts on high-end lip colors from renowned brands. Discover long-lasting formulas, nourishing ingredients, and vibrant shades that suit your style and preferences.
Whether you're a fan of matte, glossy, or satin finishes, LovelySkin has the perfect lipstick to elevate your beauty routine. Pamper yourself with a touch of luxury while saving big with lipstick coupons and discounts.
Sephora - Lipstick Day Special Offers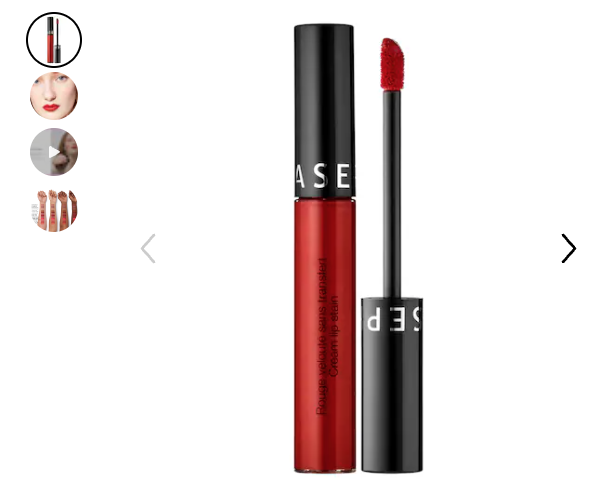 No lipstick celebration would be complete without a visit to the beauty haven Sephora. As the ultimate destination for makeup enthusiasts, Sephora boasts an extensive range of lip colors from both iconic and emerging brands. On National Lipstick Day, Sephora treats its customers with exclusive special offers, discounts, and limited-edition releases. It's the perfect opportunity to explore new shades, experiment with different textures, and find your holy grail lipstick. Let Sephora be your beauty playground!
SkinStore - Lipstick Day Coupons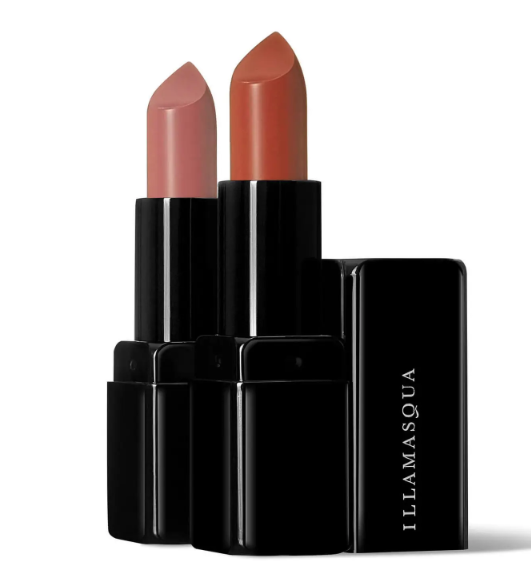 If you're on the hunt for the best lipstick deals from top beauty brands, look no further than SkinStore. On National Lipstick Day, SkinStore unveils a treasure trove of coupons and discounts on an impressive selection of lip products. Whether you're a fan of drugstore favorites or high-end splurges, SkinStore has options to suit every budget. Embrace the beauty of savings and treat yourself to a variety of lip colors that will keep you feeling fabulous all year long.
BareMinerals - Lipstick Day Limited-Time Offers
On National Lipstick Day, bareMinerals takes center stage with their Limited-Time Offers for makeup fans who embrace clean beauty. Known for its all-natural cosmetics, bareMinerals avails lipsticks with gorgeous hues and nourishing elements. Take advantage of bareMinerals promotions to enhance your cosmetics collection with a touch of green beauty.
Clinique - Budget-Friendly Lipstick Choices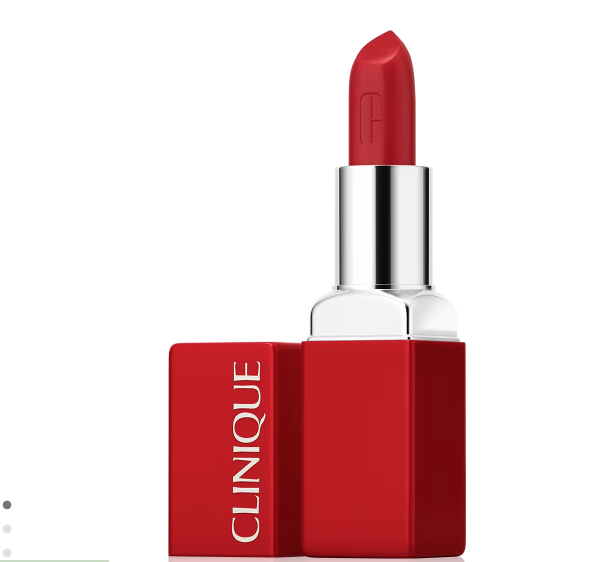 Clinique, a company known for its skincare expertise, also has an excellent selection of affordable lipsticks. Clinique offers tempting discounts on lip cosmetics that suit a range of tastes on National Lipstick Day. Clinique offers long-wearing formulations and moisturizing lipsticks to make sure you look fabulous with exclusive Lipstick day coupons.
As National Lipstick Day approaches, the beauty world gears up for a celebration like no other. Lipstick enthusiasts may find something they love with Ulta's thrilling promotions, LovelySkin's opulent savings, Sephora's special deals, SkinStore's coupons, bareMinerals' eco-friendly alternatives, and Clinique's affordable choices. Celebrate in style and enjoy significant savings with lipstick day coupons. as you embrace the delight of finding your ideal lip colors. It is the perfect opportunity to explore the beauty of lipsticks. Experiment with new shades or stock up on your old favorites.
Savings Enthusiast Bio: Amee
As a self-proclaimed online shopping expert and makeup aficionado with a passion for finding the best deals and discounts, I've dedicated myself to helping others save big on their favorite beauty products, especially lipsticks. Throughout my journey as a savvy shopper, I've gained extensive knowledge and experience in the world of beauty and cosmetics. From exploring various makeup brands to trying out new lipstick colors, I've immersed myself in the exciting realm of lipsticks and all things beauty.
Beyond my passion for shopping and beauty, I also have a deep appreciation for the environment and strive to promote eco-friendly and sustainable beauty choices. As we celebrate National Lipstick Day, let's not only enhance our beauty but also contribute to a greener and more inclusive world. Join me on this thrilling lipstick journey, where we'll explore the latest trends, uncover hidden gems, and celebrate the joy of finding the perfect lip colors that enhance our individuality and self-expression.