When you make a purchase using one of these coupons, CNET may get a commission.
Booking.com Promo Codes
All Active Booking.com Coupons & Coupon Codes - Already Redeemed 1874 Times
Booking.com is one of America's premier travel booking websites. From New York to Los Angeles and everywhere in between, you can use Booking.com to conveniently arrange a wide variety of flights, accommodations, and other vacation rentals. Whether you are looking for a quaint hotel room or a luxury villa, this website makes it easy to organize your travel plans. Use the coupons below to save money on every aspect of your trip.
close
Up to 15% off Select Locations with Genius Bookings at Booking.com
Valid until 12/31/2021
Recently Featured Booking.com Coupons & Promo Codes
Take $25 off at Booking.com
Grab 20% off at Booking.com
Save 15% or More on Last-Minute Bookings at Booking.com
30% off or More on Black Friday Deals at Booking.com
Take 15% off Select Bookings
20% off Select Bookings at Booking.com
Take 25% off Select Asia Bookings
Coupons You May Also Like
Best Booking.com Promo Codes & Deals
| Discount | Booking.com Coupon Details | Valid Until |
| --- | --- | --- |
| 15% | Up to 15% off Select Locations with Genius Bookings at Booking.com | 12/31/2021 |
Helpful Store Info & Advice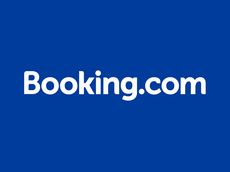 Which coupons can I use to save on travel with Bookings.com?
Coupon code Grac13: Save 10% off the regular price of your next trip when you use this coupon code at checkout. There is no minimum order value needed for you to use this coupon, and you can use this code as a new or existing customer.
Automatic savings Of Up To 50%: Save up to 50% on your next trip when you use the site to make reservations for your next trip. No code is necessary to enjoy these savings, and the discount is automatically applied.
How do I use the coupon codes on Booking.com?
Use the website to book your flight tickets, hotel or housing reservations, and other aspects of your itinerary.
Depending on the type of reservations that you make, you can either use a Booking.com coupon code or one of the automatic discounts on the website.
To use a Booking.com coupon code, proceed to the checkout after you make your reservations.
If you do not have an account, complete the registration process.
Enter your coupon or promotional code at checkout and click the appropriate button to confirm your booking.
What do I do if my code doesn't work?
If your Booking.com promo code does not work, then take the following steps:
Check the terms of the Booking.com coupon code. Is the coupon for new accounts? Do you need an existing account to use the coupon?
Make sure the code is current. Does the code have an expiration date? Check today's date to make sure that your code is valid.
Some of the Booking.com coupon codes are case sensitive. Did you spell the code correctly? Did you include all proper capitalization?
What kind of rewards program does Booking.com have?
Booking.com makes it very easy to join their rewards program. All you need to do is add a credit card to your account and make a purchase. As soon as you do this, you are automatically added to the website's loyalty/rewards program. Rewards include:
Instant discounts
Travel credits
Are there other ways to save on travel at Bookings.com?
In general, Bookings.com is a discount travel website that provides regular savings for all website users. Joining the site's loyalty program is one way to save even more. In addition, the site often issues additional coupons that give you even deeper discounts. Past promotions have included discounts like an extra 20% off all travel during the Labor Day weekend.
What if I need to change my travel plans after I make my reservations?
Booking.com lets you cancel your reservations up to 30 days before your trip with no cancellation fees.
Does Booking.com offer military discount?
At the moment, Booking.com does not offer military discount as standard. 
Booking.com coupon codes for new customers
Booking.com is a website dedicated to travel booking. Customers can book a variety of things, including flights, hotels, car rentals, tours and taxis. Booking.com automatically offers its members exclusive deals when they register. These deals take up to 50% off accommodation bookings.
Booking.com coupon codes for returning customers
Returning Booking.com customers can save money on their next trip by checking the site often. From time to time, Booking.com takes a percentage off booking accommodations for varying periods of time. These promotions can last anywhere from one day to several months. Booking.com also offers deals to its members in the form of promotional emails with insider savings.
Booking.com price match policy
The Booking.com price match policy can be used if you find your reservation for less on another website. You need to contact the customer service team at least 24 hours before your check-in time and provide a link to the competitor's listing. This listing has to be for the same dates, property, and accommodation type. The competitor must also have the same cancellation policy as booking.com.
read more close