When you make a purchase using one of these coupons, CNET may get a commission.
Black Friday Nintendo Switch Deals
The Nintendo Switch was released in the spring of 2017 and, since then, it has had a hold on the gaming world! Gamers everywhere love the Nintendo Switch's portability, as it allows for gaming on the go, has awesome games, and is compatible with TVs as well, making it the most well-rounded and versatile console we've seen in a while. Plus, Nintendo has since released the Nintendo Switch Lite. There's no wonder why it has been such a hot commodity for years! If you're on the market to purchase a Nintendo Switch, Black Friday is definitely the time to buy. Not sure where to start your deal-hunting? Keep reading for our shopping guide and shops to check out for Black Friday Nintendo Switch deals! 
Nintendo Switch Black Friday Shopping Guide 

When is the best time to buy a Nintendo Switch? 
November is the best month to purchase a Nintendo Switch or Nintendo Switch Lite, as Black Friday is the biggest shopping day of the year. You'll want to check out Nintendo Switch deals at different shops during that time. Black Friday falls on November 26 this year, however many shops begin their sales before then, some as early as the first week of November.  
Nintendo Switch vs. Nintendo Switch Lite
If you're looking to buy a Switch, then by now you know that there are currently two models available: the original Nintendo Switch and the Switch Lite. Still trying to decide which model is the one for you? Both have advantages and disadvantages, so it's definitely crucial to weigh your options. Below are the most important differences between the two models. 
Nintendo Switch vs. Nintendo Switch Lite 

 

Nintendo Switch

Nintendo Switch Lite

Regular Price 

$299.99

$199.99

Screen Size 

6.2in LCD screen

5.5in LCD

TV Compatibility 

Compatible with TV

No TV output

Game Compatibility

All Switch games 

Handheld compatible games only 

Battery Life

Approx. 4.5-9 hours

Approx- 3-7 hours

Storage

32GB

32GB

Colors

Gray or red/black

Coral, turquoise, yellow, or gray
Overall, the two models have a lot in common, however, the Switch Lite is a less expensive, smaller, and lighter model. But the Switch has a larger handheld screen, though both models have a similar resolution. If you're looking to use the Switch both with the handheld function and on your TV, you'll want to purchase the original Switch. For more information on the differences between the two, check out the Nintendo website.
Nintendo Switch OLED Model 
Nintendo is releasing a new model of the Switch, the OLED model. There is not much extensive information out on the new Switch quite yet, but it is supposed to be released on October 8, 2021. As it will be the newest addition to the Switch family, we don't expect to see it as a part of any Black Friday deals quite yet. Here is what we know so far about the new Switch! 
Estimated price $349.99-$399.99 
Will use OLED displays from Samsung 
Will be capable of 4K output 
May be referred to as the Switch Pro or the Switch 2 
Will have 64 GB of storage 
Insider-Tip:
With the new Switch being released just before Black Friday, the older models are more likely to be discounted even more than previous years!
Shops with Black Friday Nintendo Switch Deals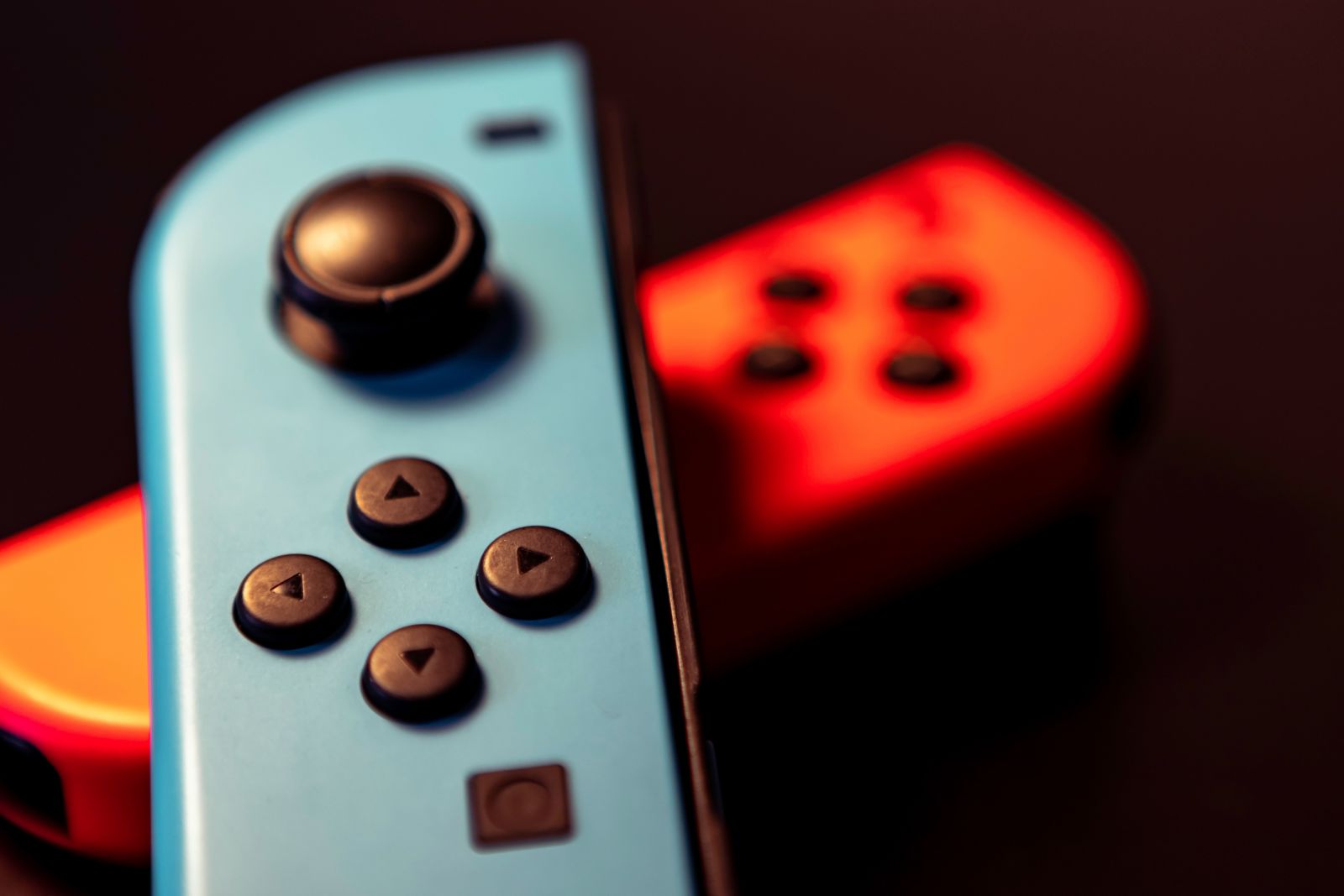 Now that you have all the information on the two (soon to be three) Nintendo Switch models, you can start thinking about where you'll make your purchase. Plenty of online shops sell Switches, but what's important is, obviously, getting the best deal possible! As we all know, Black Friday is the biggest shopping day of the year, featuring tech and electronics for greatly discounted costs. While we don't have all of this year's offers yet, you can get a good idea of the type of savings you can get based on last year's deals. 
Insider-Tip:
A great deal on the Switch is a bundle! Some shops offered Mario Kart 8 Deluxe with a Switch purchase without any additional costs! On its own, Mario Kart 8 Deluxe costs $59.99!
eBay Nintendo Switch deals 
Ebay is  a great online shop to check out to get even lower prices on a Nintendo Switch. While the prices depend on the seller, there you can generally find new, refurbished, and pre-owned Switches and Switch accessories for less than normal retailers. You'll even find great prices on the Animal Crossing New Horizons special edition console, as well as bundles! Here are some great eBay Switch offers that we hope to see even further discounted come Black Friday: 
Brand new Nintendo Switch console in Gray: $369.99 
Brand new Nintendo Switch Animal Crossing New Horizons special edition: $369.99
Refurbished Nintendo Switch Gray Joy-Con + Super Mario 3D All-Stars + one year of Nintendo Online: $359.99, regular price was $440.99 
Refurbished Nintendo Switch Red/Blue Joy-Con + accessories: $269.99 
Nintendo Switch Lite + Mario 3D All-Stars and console case: $200
Best Buy Black Friday Nintendo Switch deals 
For Black Friday in 2020, Best Buy offered these prices on Switch products: 
Nintendo Switch Neon Blue/Neon Red Joy-Con + Mario Kart 8 Deluxe for $299.99 
Nintendo Switch Lite (all colors) for $199.99, plus free shipping 
During Black Friday 2020, Best Buy also offered deals on Switch accessories like TV docks, travel cases, wired controllers, Switch games, and more! Here are a few of the best offers on Switch accessories at Best Buy you won't want to miss this year! 
Travel case: just $12.99
SanDisk 400GB microSDXC for Switch: $59.99 during Black Friday, regularly priced at $179.99 
Select Switch games: $19.99 to $39.99
TV Dock for Switch: $24.99, originally $49.99 
Walmart Black Friday Switch offers 
Walmart's Black Friday event is one you won't want to miss! Last year, during their Deals for Days shopping event, you could start saving on gaming products as early as the first week of November! You'll want to keep checking back for updates on the Walmart Black Friday sale 2021 so you don't miss out on any early bird, online-only offers. Last year, you could find: 
Nintendo Switch bundle with Mario Kart 8 Deluxe for $299.00
Select Nintendo games for just $15-$30 each 
Target Black Friday Nintendo Switch discounts 
Target is another shop to watch for Black Friday Nintendo Switch offers. Last year, Target sold the Switch bundle with 3 months of a Nintendo Switch Online membership and a digital download code for Mario Kart 8 Deluxe for $299.99. The Switch Lite was not part of their Black Friday event, however, we're hoping to see some discounts on the Switch Lite this year! 
Kohl's Black Friday Switch deals 
During last year's Kohl's Black Friday sale, they offered the same Switch deal as Target. You could score a Nintendo Switch bundle with a console, Mario Kart 8 Deluxe, and a 3-month Nintendo Switch Online membership. The shopping event ran from November 22 to November 27 and Switch purchases were limited to one per customer. The Black Friday savings at Kohl's offered $15 in Kohl's cash for every $50 spent. That means that you could save $75 on your Switch purchase!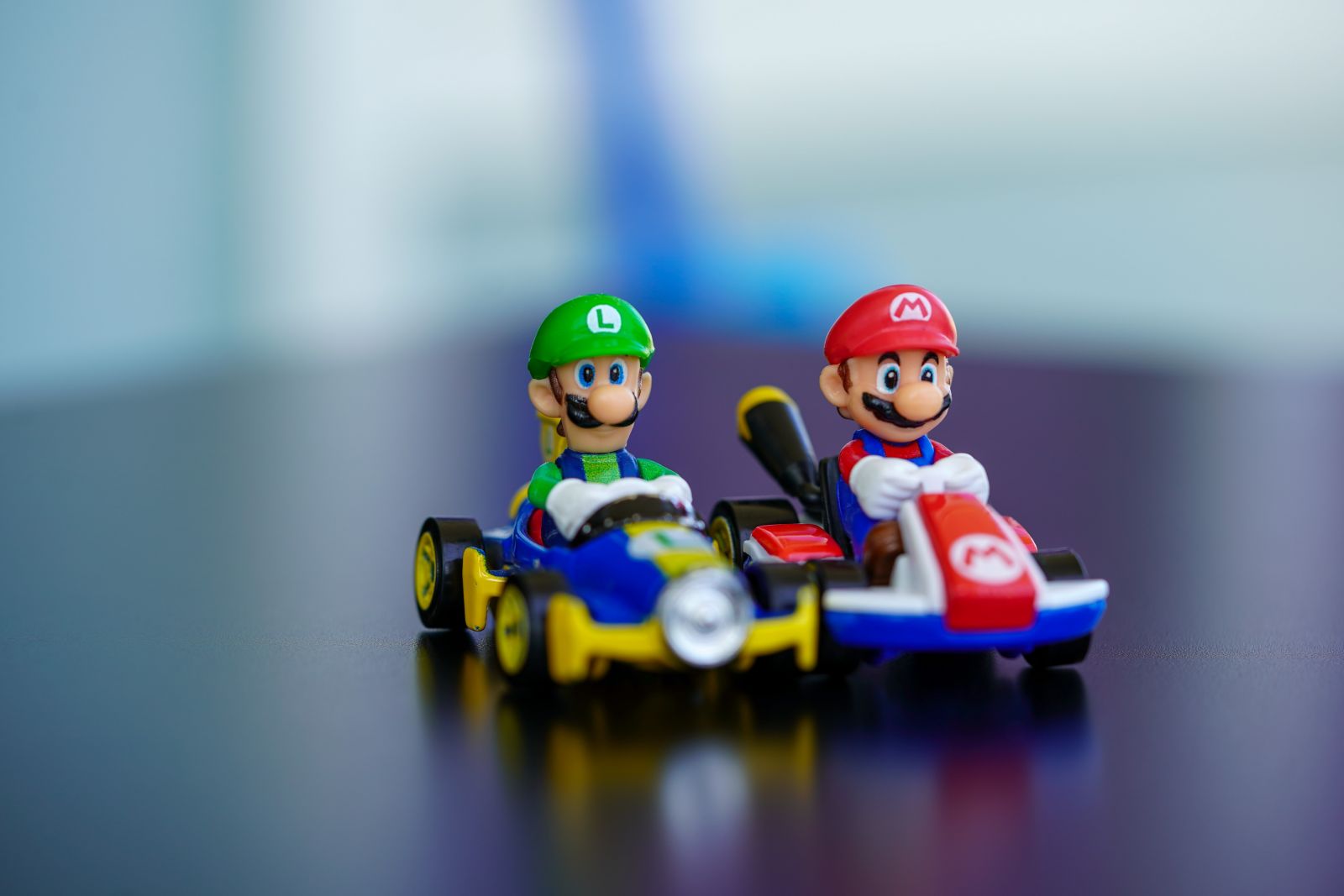 What other products can I find Black Friday discounts on? 
Not only can you find amazing deals on the Nintendo Switch during Black Friday, but it is also the perfect time to save on other electronics! Check out these: 
Black Friday laptop deals 
Black Friday discounts on Apple product