Beach Trip Guide: Save on the Essentials
When the summer months roll around, trips to the beach are at the top of everyone's mind. Whether you are jetting off to a tropical location for a few weeks or visiting your local coastline, enjoying some sun, sea and sand is one of the best ways to have summer fun.
Preparing for a beach day does take some thought and planning. Especially if you are going with family and have young kids to feed, entertain and keep happy for the day. It is worth researching tips for a day at the beach with kids to ensure you have all bases covered and can enjoy the time together to the max.
Shopping around for beach essentials is a great way to lower the cost of the trip. If you plan to regularly visit the beach, it is worth investing in larger items like beach tables and chairs, a parasol and a cooler. Keep an eye out for special beach discounts and summer offers to ensure that your dollars stretch that bit further to cover your beach items for the summer.
Beach Day Essentials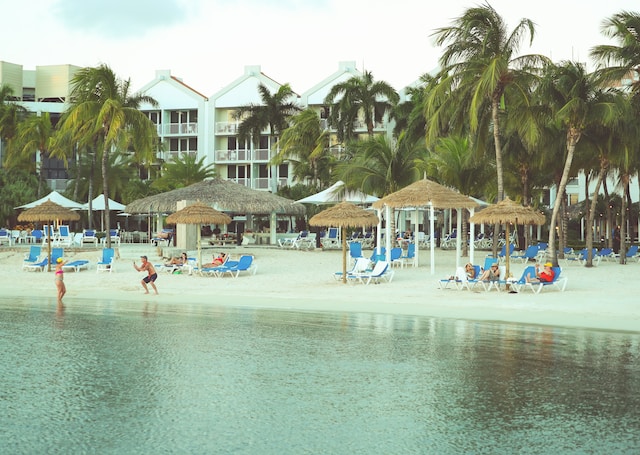 Although it is a lot of fun in the sun, a day at the beach can actually take quite a bit of preparation, especially if you are going with young kids. There are many things to pack and it helps to make a list to help stay organised. Some of the most important beach day essentials include:
Suncream, sun hats and sunglasses

Swimsuit and towels

Pack flip-flops or sandals for kids, as the sand can get quite hot

A parasol, beach umbrella or tent

Phone dry bags help protect smartphones from water as well as sand

Suncream, aftersun and SPF lip balm

Digital underwater camera

Dustproof, waterproof speaker for tunes on the sand
Extras like travel furniture, folding chairs and a table can help make the day a little more comfortable. These can be picked up quite cheaply and are great for anyone who regularly visits the beach. Accessories like flip flops and sunglasses can help you stay more comfortable in the sun. Sunglasses Hut have a great range of sunglasses for kids and adults.
Save on Top Beach Destination Ideas
If you don't live near a beach, planning a holiday by the sea might be on your agenda this summer. The cost of flights, accommodation and beach essentials can add up. Shopping around to find the best offers can help keep the overall cost of your trip down.
Booking.com is one of the best websites for finding hotel deals by the beach. It lets you filter hotels and accommodation by time-frame, location and price to find the best option. If you regularly book hotels via Booking.com you will also earn points and collect beach hotel discounts that can be used for future trips.
If you are going on a beach holiday for a couple of weeks, it may also be worth checking out local attractions and activities in the area. Viator is a great resource for finding inspiration and ideas for holiday activities around the world. Coupons and discounts can be used on this site, ideal for reducing the overall cost of your trip and maximizing your budget!
Save on the Best Beach Side Skin Care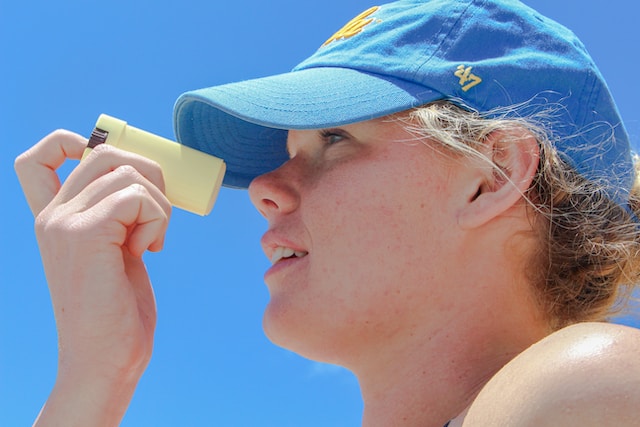 Protecting your skin in the sun is crucial. Using a sunscreen with a high SPF will ensure your face and body are protected while at the beach. For kids, a spray bottle will make application quick and easy - just be sure to reapply regularly, especially after spending time in the water. At the end of the day, moisturize your skin with aftersun or nourishing aloe vera to hydrate it.
Many brands offer excellent sunscreen products with both UVA and UVB protection. Brands like Drunk Elephant, Shiseido and La Roche Posay offer high-quality, facial sunscreen which is more gentle on the skin than regular sunscreen for the body.
For the best savings, check out offers and discounts on beach skin care at Ulta, and keep an eye out for free gifts with purchases too. Some products come with a travel-sized sunscreen or aftersun for example, perfect for packing in your handbag or carry-on for flights.
Save on Beach Activities
Along with splashing in the sea, building sandcastles and searching for seashells, starfish and other treasures, the beach is a great place to enjoy sports like volleyball and beach tennis.
Check out offers at Dick's Sporting Goods to find discounts on sports gear like volleyballs, beach tennis sets and badminton equipment. If water activities are more your thing, take a look at paddle boards and inflatable floats at low prices.
How to Pack a Cooler for a Beach Day?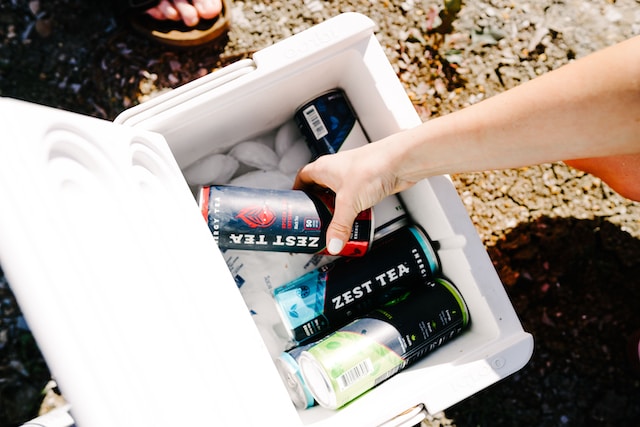 When heading to the beach, it is best to go prepared and have all the essentials to hand, and that includes food and drinks. Plus, packing a cooler for a beach day is a great way to save some cash, as you won't need to rely on local seaside shops and restaurants for lunch and snacks.
Whether you are going to the coast with family, children or friends, make a list of all the essentials you'll need to keep everyone fed and happy. Stores like Walmart are great for stocking up on cheap outdoor dining essentials like food, drinks, picnic cutlery, napkins and straws. You can also find coolers in various sizes that come with cool packs - these will keep the contents of the cool box cold and fresh throughout a day in the sun.
Pack your beach snacks
Finger food like chopped fruit, nuts, chips and granola bars are all great for nibbling on between swims. A simple pasta salad is also a crowd-pleaser that is easy to make in bulk and stores well in a cooler.
Drinks like still and sparkling water and fruit juice will let you stay hydrated. Fill an insulated water bottle with chilled water or juice to pack in your cooler too, so you have access to a super fresh drink and can stay cool all day in the sun.