Travelocity Coupon – Save $35 in December 2022
3.33 out of 5 stars found from 3 votes
Currently Active Coupons: 13
Travelocity is an online service that makes it easier for people to book flights, find hotel rooms, rent cars and prepare for their vacations ahead of time. Customers can also find special deals and Travelocity coupons that help them save on their next trip. If they're not sure what to do, Travelocity offers information about events and tourist spots.
Available until further notice
Available until further notice
Available until further notice
30 day statistics: 0 new Discounts added • 0 tested manually • Last modified on 12/04/2022
Recently Featured Travelocity Deals & Coupons
These Travelocity coupons have been marked expired, but feel free to try them out.
Coupons You May be Interested In
All Valid Travelocity Discount Codes & Offers in December 2022
| DISCOUNT | Travelocity COUPON INFORMATION | Expiration Date |
| --- | --- | --- |
| $35 | Travelocity Promo Code: $35 off Flight plus Hotel Packages | December 31, 2022 |
| 30% | Grab 30% off on Select Hotels During Black Friday Sale at Travelocity | December 06, 2022 |
| 15% | 15% off First Hotel Booking using Mobile App at Travelocity | Currently, there is no expiration date. |
| 15% | 15% off Select Hotel Bookings using Mobile App at Travelocity | Currently, there is no expiration date. |
| 10% | Today only: 10% off Car Rentals | December 31, 2022 |
| 25% | Save at Travelocity with Up to 25% off Budget Car Rentals | Currently, there is no expiration date. |
| 10% | Save at Travelocity with Up to 10% off Budget Car Rentals | December 15, 2022 |
| $24 | Save at Travelocity - Los Angeles Hotel Bookings from $24 | January 26, 2023 |
| $45 | Don't miss this Deal at Travelocity for Chicago Hotel Bookings from $45 | December 06, 2022 |
| $36 | Shop at Travelocity: Paris Hotel Bookings from $36 | December 13, 2022 |
Most Popular Coupon Codes
Helpful Store Info & Tips
Redeeming your Travelocity coupon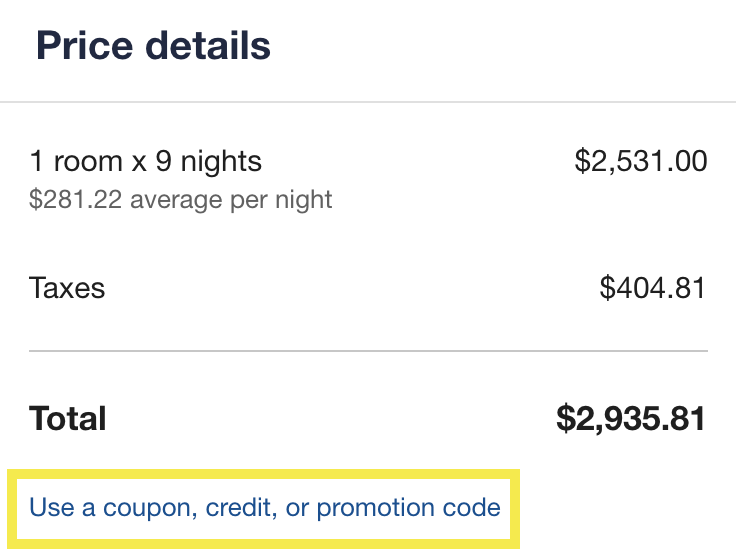 Each discount is unique, so pick the codes for the ticket items you need.

On Travelocity's website, destinations and dates align you to a flight.

As you land at checkout, find out where your promo code goes.

Insert the full code, and buy your ticket.
If your coupon code didn't work:
Your order might have stalled due to incorrect digits

You'll find trouble if the bargain you found is inactive.

Special requirements are also important, so look for any.

Keep in mind that some deals work only on specific items.
If there aren't any active promotions
Sometimes, you miss out on the promo code that best suits you. Travelocity is flexible, however, so save any promos you find, and ask about others.
Ways to combine your savings
Each coupon, as long as it has not expired, tends to work with other offers. Travelocity's combined savings come from CNET and the airline-booking website.
Where to use your codes and bargains
The tickets you purchase come with a barcode sent via email. You can also print yours out at the airport.
Annual Travelocity sales & promotions
Black Friday deals
More than one coupon code can be used during Travelocity Black Friday events. You have to buy your tickets through Travelocity, however.
Public holidays and major events
Finding a Travelocity public holiday deal during yearly events is possible through an app. Travelocity's app savings are active on major holidays.
Seasonal savings opportunities
The numbers of passengers flying change with the seasons, so verify when each coupon is good for. Travelocity, in a general way, lowers or raises prices depending on the season.
Sales section
Your promo code is good for when you're ready to purchase a ticket at Travelocity. In addition, the website is also a portal to find Travelocity sales deals and bargain flights.
Important Travelocity info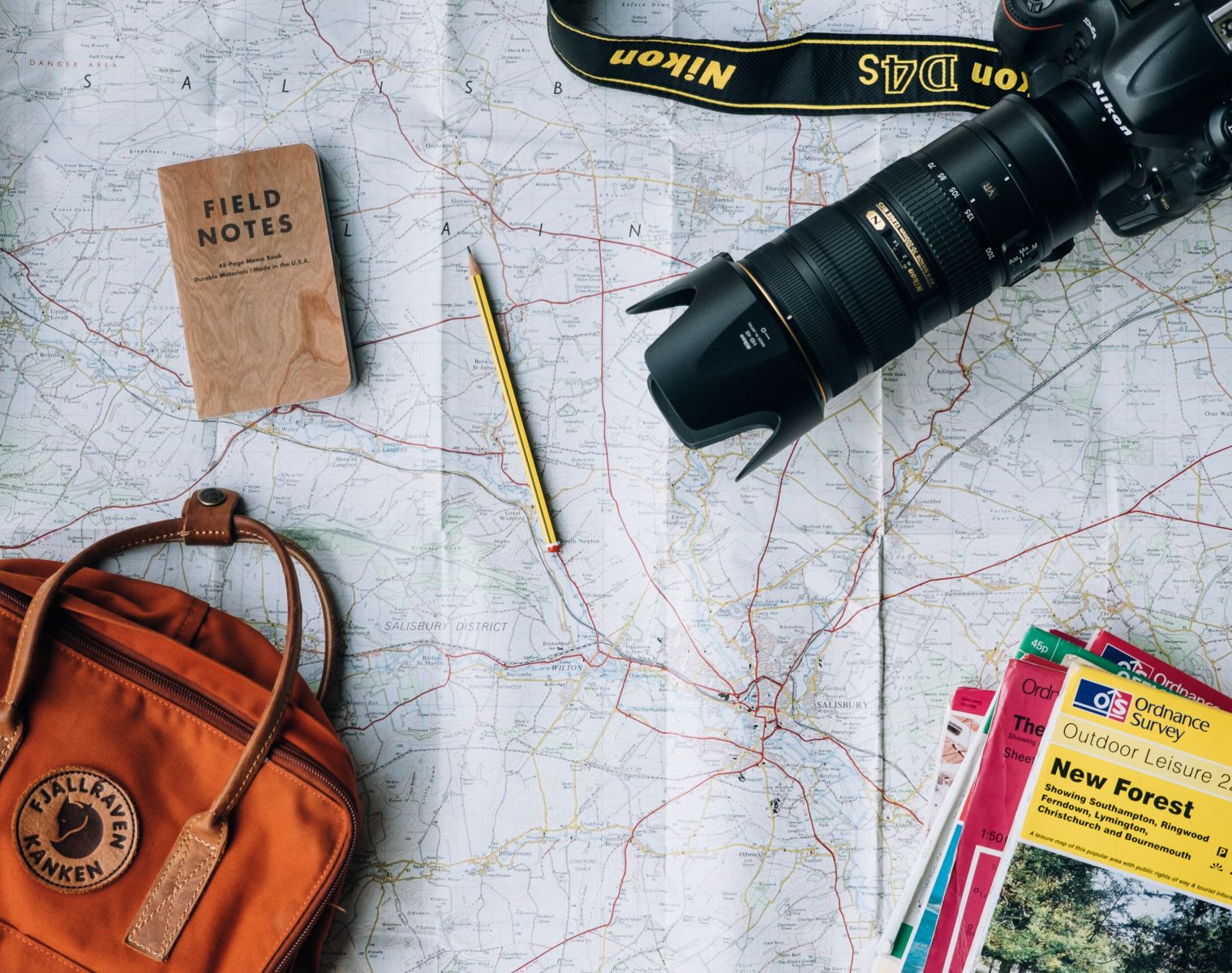 Vacation packages
Build your vacation package on the Travelocity website to get set for your next trip. You can add a hotel, rental car, and flight as needed and browse the website for offers that fit within your budget. You'll also find Travelocity's special offers on vacation packages for under $400 and flights for under $200, plus, inspiration for destinations and activities on your trip.
All-inclusive stays
Find all-inclusive resorts in places like Cancun, Cozumel, Nuevo Vallarta, and other top vacation destinations. You'll find all-inclusive offers for as low as $94 a night as part of various promotions throughout the year.
Rewards program
Register for Travelocity Premium to earn rewards on your ticket purchases. This Travelocity rewards program has a membership fee, but frequent fliers benefit more in price cuts.
Earn your cashback savings
There is no Travelocity cashback plan directly. You must find this option from businesses affiliated with Travelocity.
The Travelocity app
Using the Travelocity app is how you save on hotels and other accommodations. Expect 10% to 15% off when using the app instead of the website.
More unique Travelocity savings
Military discount
There are no specific Travelocity military discounts. However, you can often find military or veteran savings through affiliated businesses.
Student discounts
Travelocity student discounts are not available at this moment.
Businesses discounts
Professionals who travel for work earn points the more they fly. Corporate professionals specifically benefit from bulk Travelocity flight bargains tailored to them.
Sign up offer
Travelocity's email list is how you receive updates unrelated to the flights you have. The Travelocity sign-up offers you'll find are only posted in emails.
Promo codes for first orders
Travelocity's first order promo codes only apply to mobile apps. The very first time you use one, you get 10% off that transaction.
Returning customer coupons
Loyal Travelocity customers can save up to $500 with a Travelocity returning customer coupon. This option is for passengers who spend consistent time in the air.
Refer a friend program
You'll find additional savings off the coupon you already have by using the Travelocity refer a friend deal. Simply upload a referral link for other likely passengers to use.
More Travelocity information
The return policy
The Travelocity return policy is simple: A 24-hour cancelation at Travelocity is only possible for tickets bought seven days prior to a flight date. With the Travelocity waiver, however, you can cancel at practically any time.
Payment options
The Travelocity payment methods include your typical credit and debit cards. Since this operator is not an airport or liner, it does not accept cash.