Stylish Sneakers on a Budget: 5 Cheap adidas Shoes That Nail the Style Game
Thought you couldn't afford a new pair of adidas footwear? Think again. Here are five styles your bank balance will love.
Looking for the right kicks to complement your style without spending a fortune? Then look no further than adidas, maker of sneakers for the greatest sports stars since 1949.
It's fair to say we've probably all owned a pair of adidas shoes at some point in our lives. They offer it all, from classic style to high-tech specs.
The great news is, whether you're looking for old-school adidas sneakers or simply a pair of cool adidas shoes to finish your look, you can find some great styles without breaking the bank.
We've put together this article to give you some inspiration on must-have kicks that are friendly to your bank balance.
Court Revival shoes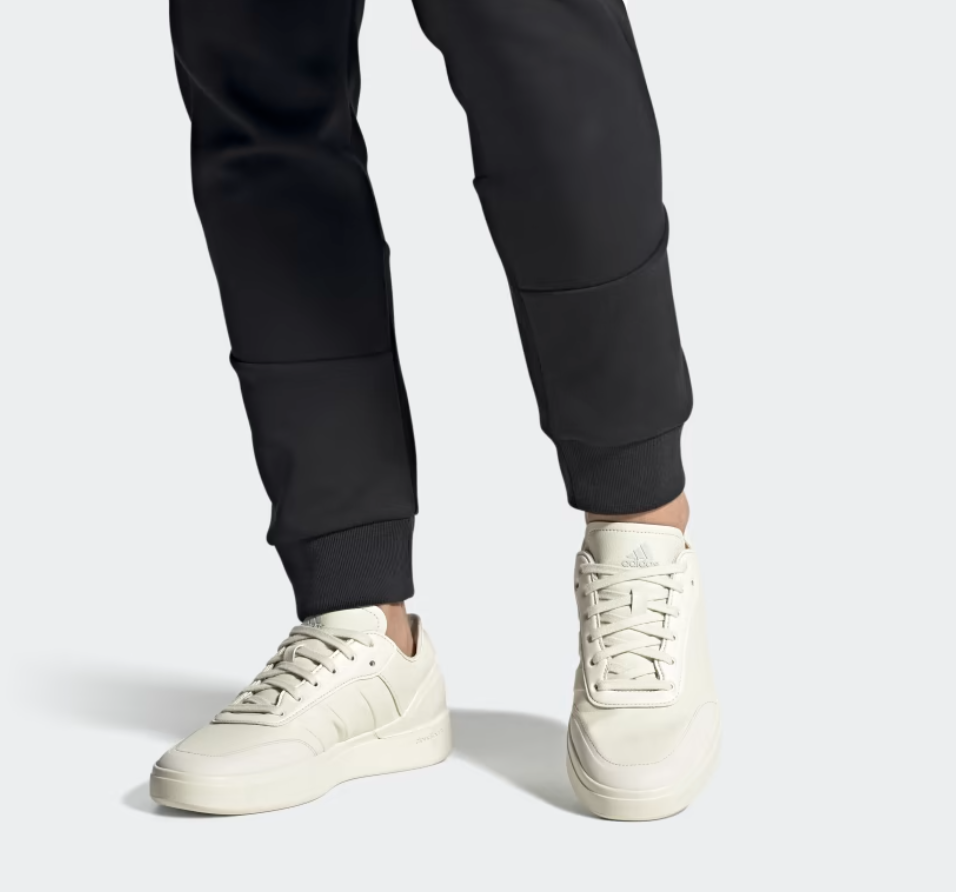 This streamlined style is inspired by the classic tennis shoes of years gone by, but they also bring a modern twist to a vintage look. The Court Revival line is available in a variety of colors. Go understated with cloud white or cloud white with gum soles, or opt for a sleek black look. 
Are you looking for a more modern neutral? Try the shadow navy or grey styles for more subtle shades. Whatever colors you choose, you can be sure these understated sneakers will anchor any outfit you want.
With light cushioning and at least 50% recycled content, you can hit the city streets in the most comfortable adidas shoes while helping our planet preserve its resources.
If you're looking for a comfortable and clean pair of adidas low tops, ideal for both men and women, you can't put a foot wrong with these shoes. And you get to sustainable style at the same time.
Rivalry Low shoes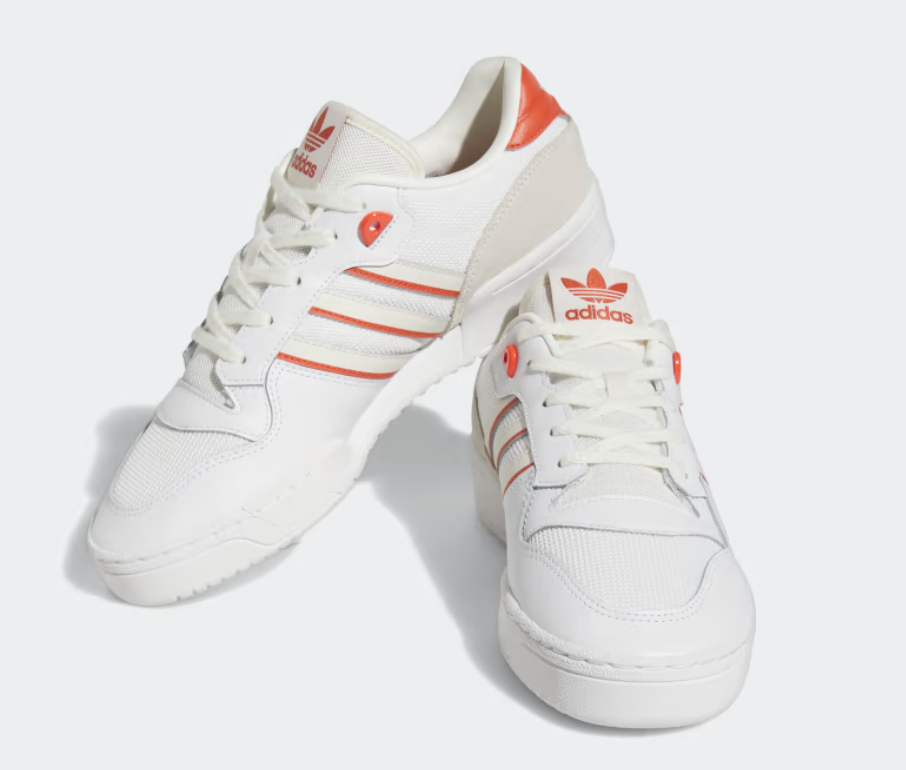 From the tennis court to the basketball court, and from one stylish pair of adidas low tops to another. The range of Rivalry Low shoes brings innovation and confidence to the beloved basketball design. This fresh spin on the everyday sneaker can easily complete any outfit, with guaranteed comfort and timeless quality.
Perfect for the summer, you can find the Rivalry low shoes in cloud white with a splash of preloved red across the iconic three stripes or deep-hued shadow navy with clean lines of court green. Either way, this retro look promises positivity and panache with styles for both men and women.
Pay homage to the golden age of 80s hoops with this refresh of a style classic. Rooted in basketball, claimed by athletes, skaters, and now you. Score yourself a pair of everlasting kicks that tell the world you know what vintage means.
Adilette Comfort slides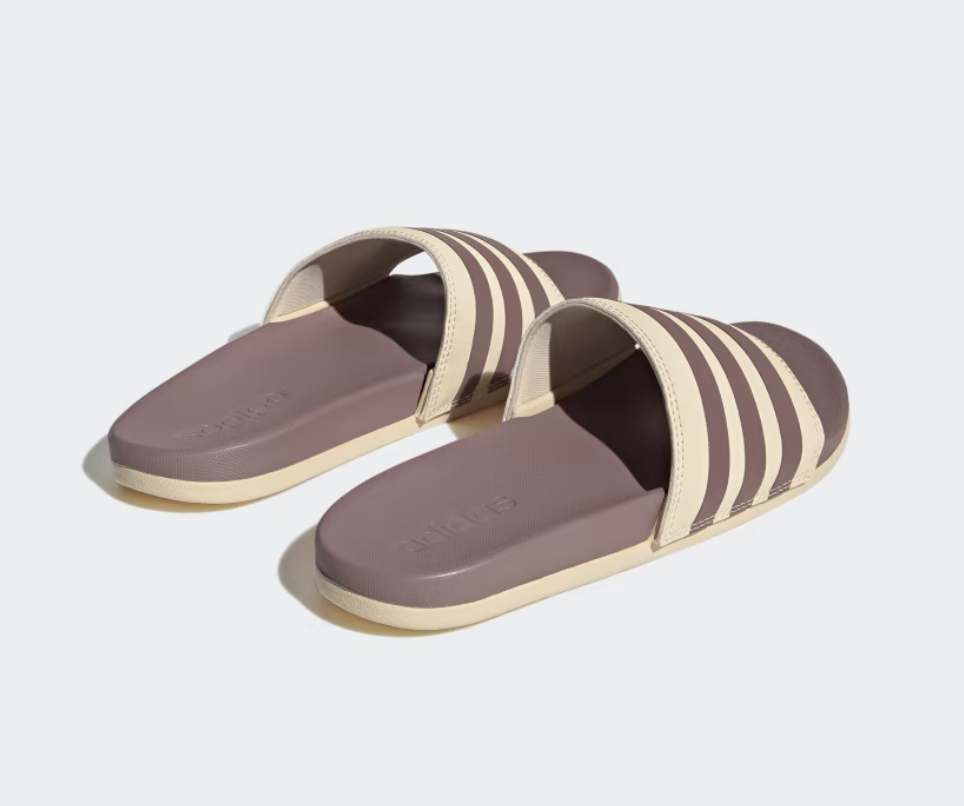 We all know that adidas offers some of the world's most iconic sneakers. But what if you're looking for a different style? Casual adidas slides promise easy wear without sacrificing your fashion goals. These cool Adilette Comfort Slides come in an array of fresh colors and styles and are ideal for the warmer months.
Whether you want to wear easy slip-on slides by the pool, in the yoga studio, or just for lazy lounging around the house, you will bring tailored comfort to your everyday moments.
Mix up your look by choosing some super creative styles. Thanks to the adidas collaboration with FARM Rio, you can bring the energy and samba style of the Brazilian beaches to your footwear options. 
Alternatively, go extra-summery with a floral design, or choose tradition with a slide embellished with the iconic three stripes for that classic adidas flair. 
Puremotion Adapt sneakers
For pure minimalism and maximum comfort, Puremotion Adapt shoes strip away the excess and the extras, created with a soft, easy textile mesh and sock-like texture. The elastic crisscrossing strips give the shoe shape and structure - working like a hug for your feet. 
The foam midsole brings cushioned softness to your feet, ideal for putting you through your paces. And the outer sole is synthetically designed for the best grip on urban surfaces.
Whether going for a long walk or a light jog, these sneakers offer optimum performance. Lightweight but supportive, this is a range of adidas cheap running shoes that will ensure you stay light on your feet with a slimline, streamlined, minimalist look.
Opt for your new favorite workout sneakers from a variety of colors - choose sleek classic black, cloud white, chalk white, soft taupe, or a whole host of other options. Keep it clean and clear-cut with the laceless Puremotion Adapt.
Adilette Clogs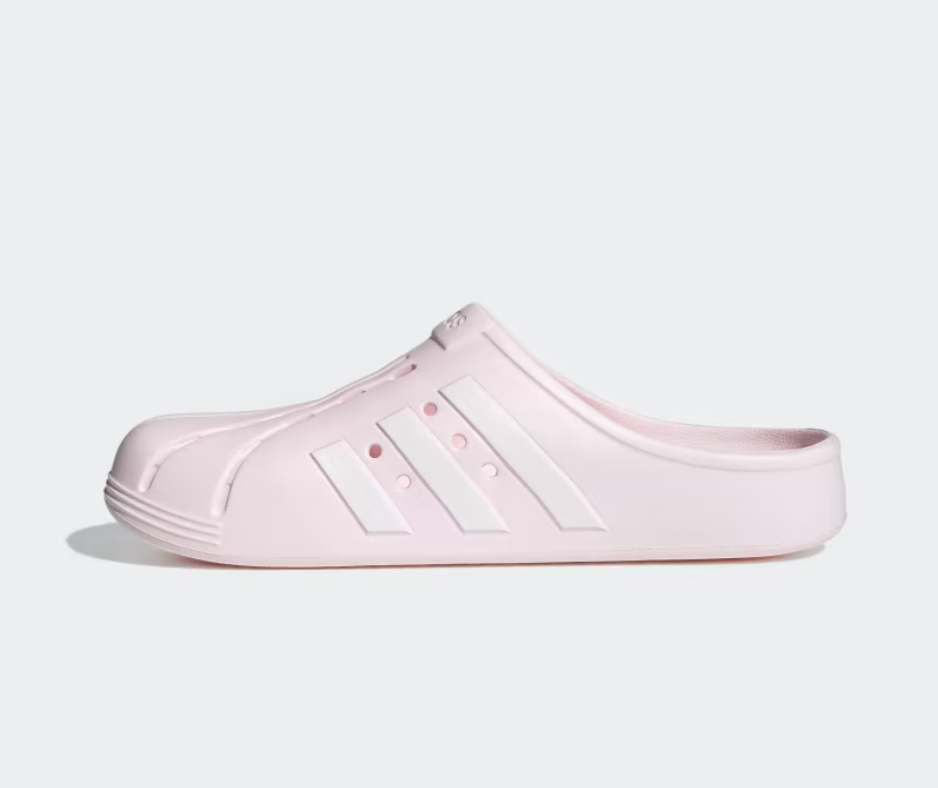 Look no further than slip-on clogs for everyday comfort and the latest summer style. Based on the iconic adidas slides, this design provides soft, plushy cushioning and total practicality. The contoured footbeds fit your feet as if they were made for you.
Whether heading to the gym, going to the pool, taking a casual stroll around the park, or even having a lazy day at home, the Adilette Clogs give you somewhere comfortable to park your feet.
If you order a pair of these top adidas shoes, we recommend opting for at least a half-size above your regular shoes for easy slip-on wear. You can pick from a rainbow of color choices, with simple and bold palettes available. 
Go for classic adidas black or the reverse in cloud white. Bling it up with gleaming gold metallic stripes, or if you want to keep things simple but bold, there is royal blue, olive green, or vivid red.
Right kicks, right price
Don't let price be a barrier to style and soothing comfort. You can get the right sneakers for the right price by shopping around and finding the best shoes for your budget. 
Do you want old-school adidas sneakers that show off the brand's retro vintage look? Or maybe you're looking for pair of cheap adidas shoes you can wear every day without sacrificing style. From easy-wear trainers to slides and clogs to urban footgear, adidas has a fantastic selection that meets any budget.