Chic Sneakers: Inexpensive Running Shoes for Marathon Runners
With our guide to stylish and reliable running shoes, you can pick up a pair of great sneakers at great value and complete your race day checklist
Whether you are taking on a full 26.2-mile course or running a half marathon, looking after your feet is key to reaching the finish line - and perhaps nailing that PB.
Of course, a great pair of practical running shoes doesn't have to mean sacrificing style. It is still possible to buy sneakers that look slick and have all the technical advantages to support you for longer distances - and you can get them at a great price too, you just need to know where to look.
Check out our guide to the best inexpensive running shoes for marathon runners to find your perfect pair. Whether you're starting with a few laps of the local park or building up to running a half marathon, or that full 26.2 miles, here's how to find the pair of shoes for you.
Save on recycled materials with adidas Duramo 10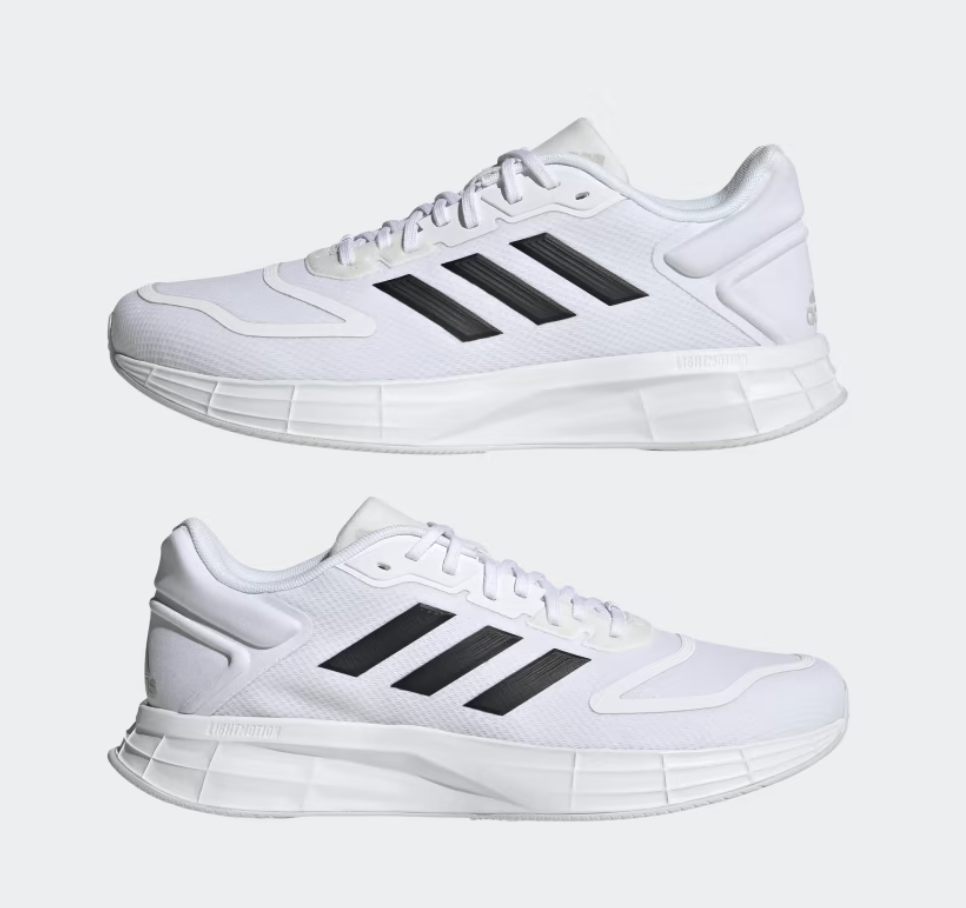 As one of the world's biggest brands in sneakers and running shoes, adidas needs no introduction. Try the adidas Duramo 10 sneakers for lightweight, versatile comfort and a slick, casual vibe for your athletic endeavors.
You also get points for sustainability by purchasing a pair. The Duramo 10 shoes follow in the adidas footsteps of environmentally friendly sports equipment. They are made from at least 50% recycled material so that you can experience a comfortable run while doing your bit for the planet.
With the use of innovative Lightmotion foam, you enjoy an optimal level of protective cushioning that also brings more speed to your movement. With a molded, reinforced heel and crafted with breathable, technical fabric, the Duramo 10's mission is to provide crucial and strategic support to athletes.
Inexpensive shoes for treadmill running: Nike Downshifter 11
For a great-value running shoe perfect for hitting the gym, you can't go wrong with the Nike Downshifter 11. With an exquisite combination of lightweight support and flexibility, these sneakers are comfortable and cushioned, delivering a light and free running experience.
This latest update to one of Nike Running's best inexpensive running shoes, is optimized for neutral runners looking to cover short distances. The Nike Downshifter 11 is a functional and versatile sneaker that has been optimized for superior traction on asphalt, as well as offering great grip on a variety of training surfaces.
With light and breathable synthesized fabric, they'll make a great addition to your running gear checklist.
Budget everyday shoes: New Balance 520 V7
This all-American brand offers some of the most stylish running shoes around. Designed for runners who are just starting out or are looking for great value for money, the New Balance 520 V7 shoes are available at Amazon at a very appealing price.
The shoes stand out for their comfort and versatility while still retaining that classic New Balance style and design. With the upper part of the shoe fashioned from synthetic material for greater elasticity, and a renovated heel with greater support, these shoes will help your feet feel fresh even when you've put the miles in. 
The New Balance 520 V7 model is a serious upgrade on the previous V6 shoes, with more protection and comfort than ever.
This is a shoe that has been completely renewed. The midsole is strengthened by reliable EVA foam, and with an outsole that provides more grip and traction on a variety of surfaces, you can count on New Balance 520 V7 shoes for durability and long-lasting wear - a great option for inexpensive minimalist running shoes.
Best value for money: Reebok Floatride Energy 3.0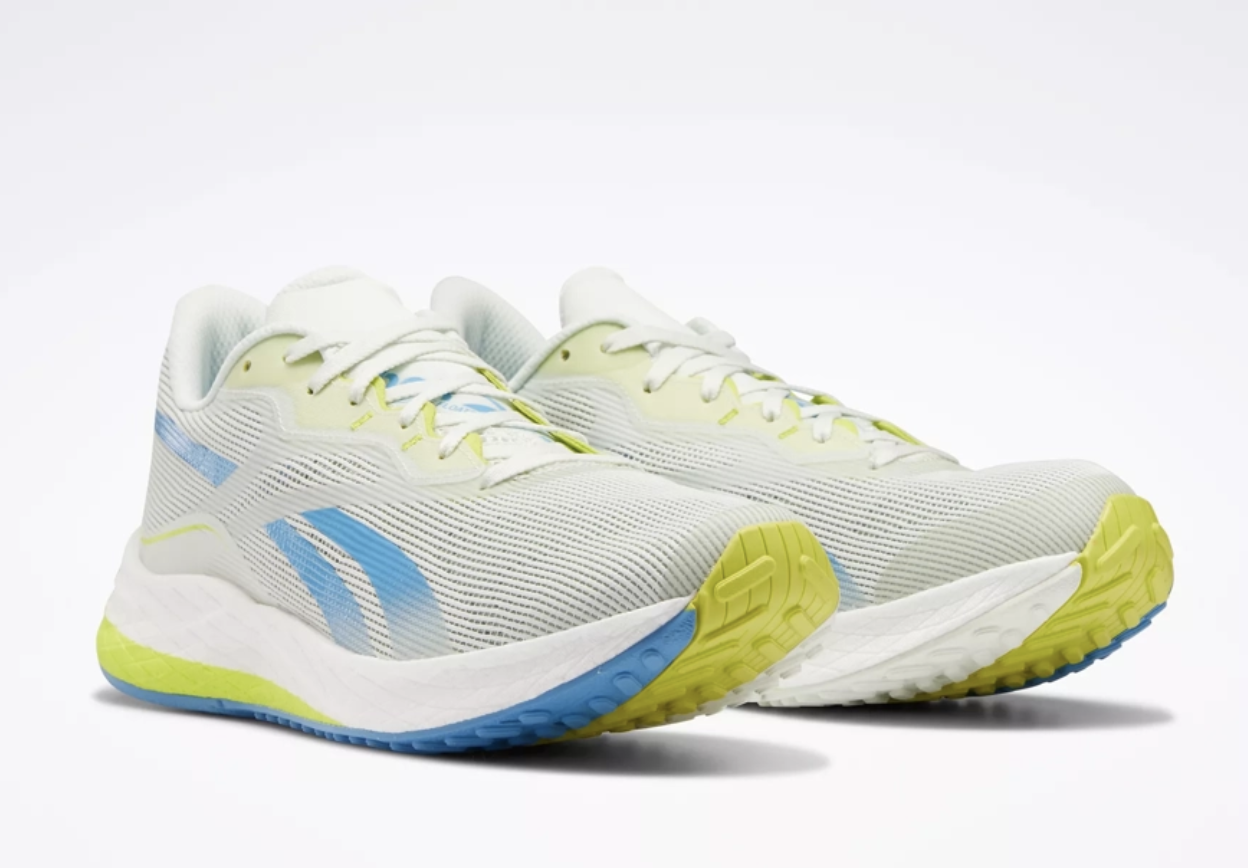 Looking for lightweight, technical footwear that offers real value for money? Then you should try the Reebok Floatride Energy 3.0 men's running shoes. 
The innovative Floatride Energy midsole delivers a feathery, lightweight sensation and a smooth, responsive run for beginners and seasoned professionals.
This amazing and versatile shoe has taken great strides from the Reebok Floatride Energy 2.0 predecessor with a breathable, square-knit fabric to keep your feet cool in the hottest weather, along with great grip and adaptability on various terrains and durable comfort, all at an appealing price.
These lightweight and adaptive running shoes are ideal for hitting the track or the trail during the summer months, helping you hit your daily miles with ease.
Runners' favorite: Nike Revolution 5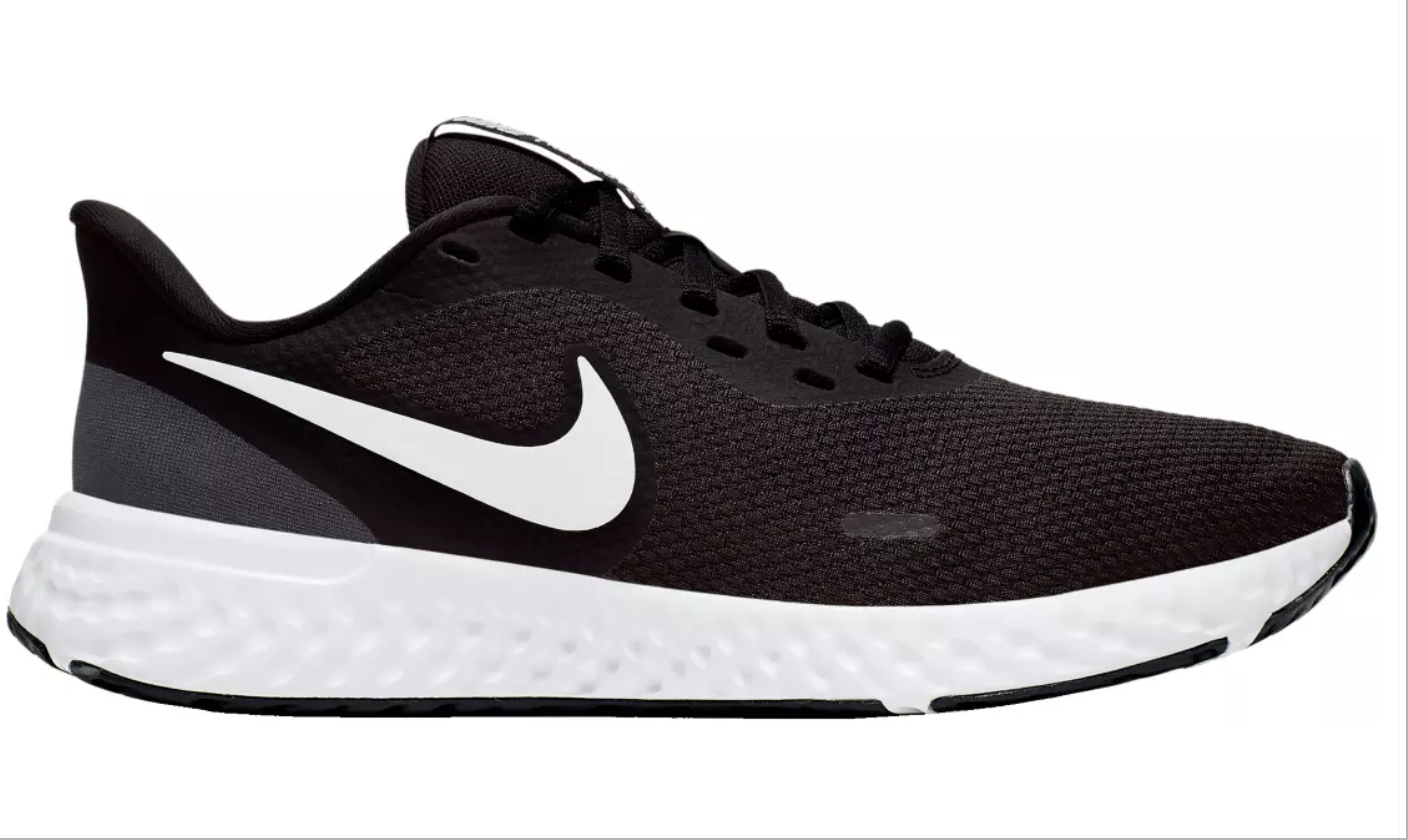 When it comes to high-performing sneakers that runners recommend time and time again, Nike often comes out on top. In particular, the Nike Revolution 5 road running shoes are praised for keeping runners going mile after mile. 
They are considered best for runners with a neutral footprint hitting the asphalt, so could be a great option if you are preparing for a half marathon or a longer race.
Thanks to foamy and well-developed cushioning, you can put your faith in the soft and stable tread of the shoe. Featuring a textured wall to reduce the shoe's weight, you won't feel any heaviness dragging you down. Crafted with knitted, lightweight material, the Nike Revolution 5 backs up the lightweight sole with smooth and easy breathability.
These running sneakers offer a minimalist design, which means they wouldn't look out of place if you wear them beyond your run - making them a great day-to-day option, too.  Find your fit for this feathery shoe, and you'll be gliding over the ground in no time.
Cheapest and most comfortable: Hoka Rincon 3
Sometimes you just want to make a statement. These bright and vibrant running shoes are designed for quality training for all competitions, from a 10k to a sweat-breaking marathon. And they come in a range of colors.
The Hoka Rincon 3 model is created for runners with great technique, landing from the midfoot or the forefoot, who want a pair of running shoes with premium cushioning without sacrificing speed.
The full-compression EVA midsole guarantees protective cushioning, while the engineered sandwich mesh brings breathability and a lightweight feel. It's difficult to find a better cushion-to-weight ratio on the market.
The smooth ride doesn't mean low durability, either. Enhanced rubber coverage means the Hoka Rincon 3 is a long-lasting, reliable pair of shoes. Best of all, you get green points for purchasing a stylish pair of vegan shoes for less.
Whether you want a boost to your daily exercise or unlock a marathon-running pair of running shoes, you can find plenty of top-quality models at great value prices. 
When you're training for longer distances, it's essential to find the right sneakers to achieve your goals. If you want good, inexpensive running shoes, these options are worth adding to your kit list.