The Top 5 Adidas Shoes You Should Own
Adidas is one of the most popular sports brands in the world. Their range of footwear offers something for everyone, from athletes and gym bunnies to casual fitness fans and employees who need comfortable footwear for the walk to work.
There is a good deal of choice in Adidas's range of footwear, but there are 5 Adidas shoes that outshine the rest:
Adidas Ultraboost 23 and Adidas UltraBoost Light

Adidas Lite Racer Adapt 5.0 Shoes

Adidas Superstar Shoes

Adidas Terrex Agravic Flow 2.0 trail running shoes

Adidas Powerlift 5 Weightlifting Shoes
The Ultraboost and Terrex Adidas trainers in particular are listed among verywellfit.com's best Adidas trainers for 2023. If you regularly train outdoors or enjoy triathlons, either of these trainers are worth investing in.
Types of Adidas Trainers
Some Adidas trainers are designed for sports, while others are more of a lifestyle shoe. If you are looking for trainers for daily wear, Adidas is a great brand to opt for. Their high-quality designs are long-lasting and very wearable, whether you are heading to the office, out to meet a friend for coffee, or going for a weekend stroll.
Below, we highlight the features of the most comfortable Adidas shoes and the scenarios they are most suitable for. Keep an eye out for Adidas discounts and coupons to make savings when shopping online for Adidas shoes for men, women, and kids.
Best Adidas Running Shoes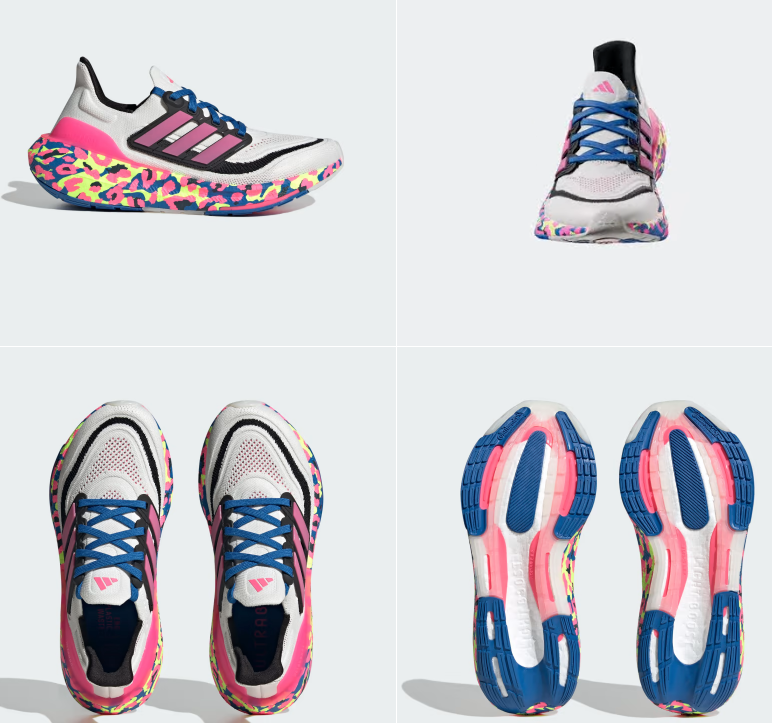 When it comes to running shoes, it is best to opt for footwear with extra suspension. Road running and cross-country training require durable footwear with great impact protection. The thick sole on the Adidas Terrex Agravic Flow 2.0 trail running shoes has an 8mm drop. They provide superb suspension for outdoor runs, no matter what kind of terrain you are running on.
Also good for running - the Adidas Ultraboost 23 running shoes and Adidas Ultraboost Light are particularly popular among outdoor runners, athletes, and runners who train indoors on a treadmill. Go for the Ultraboost Light if you prefer a lightweight shoe. Dick's Sporting Goods is a great place to shop for sports gear, including Adidas running shoes.
Footlocker are also a great place to buy Adidas running shoes. They tend to have a nice selection available - including the Terrex Agravic Flows and Ultraboost trainers - and in a large range of sizes. Footlocker's easy and flexible returns policy also makes it a great option for online shopping.
Best Adidas Walking Shoes
As with running, plenty of suspension and comfort are important for walking too. Look for Adidas walking shoes that offer impact protection, like the Adidas UltraBoost Light. Although designed for running, they offer great comfort and support for indoor and outdoor walking too.
Most Iconic Adidas Shoes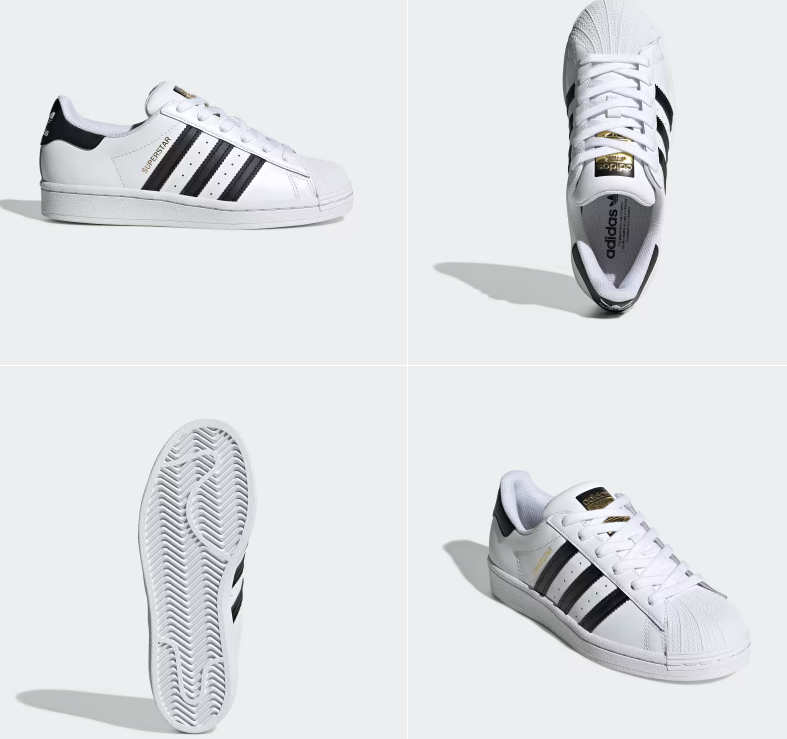 In addition to sports footwear that is suitable for walking or running, Adidas also has a great range of lifestyle shoes. The most iconic Adidas shoes for day-to-day wear are the Adidas Superstar Shoes. They are also some of the most comfortable tennis shoes for women on the market.
Adidas Casual Sneakers
Adidas has some of the coolest sneakers for daily life. For instance, men's black Adidas shoes with a flat sole are much loved when it comes to lifestyle shoes for day-to-day wear. Teamed with a pair of jeans and a fresh white T-shirt, black Adidas trainers are always stylish.
Thanks to their clean design, rounded toe, and flat sole, the Adidas Superstar shoes in black and white remain very popular among men, women, and kids. The Superstars are classic trainers that are among the best-looking Adidas shoes around.
Best Adidas Workout Shoes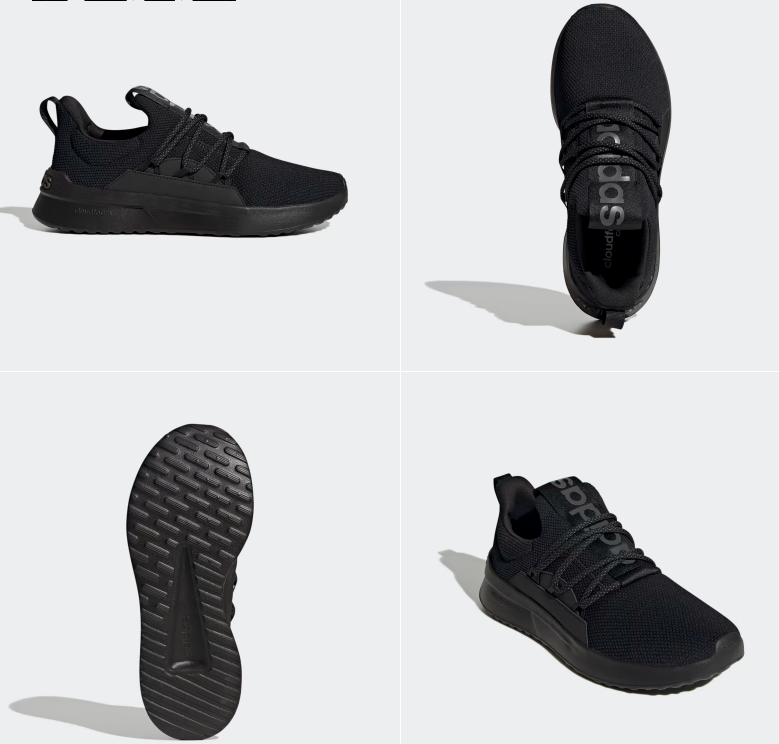 When it comes to workouts and training in the gym, the best Adidas workout shoes depend on the type of training you are doing. Running shoes like the Adidas UltraBoost Light is a great option for running on a treadmill or cycling.
For resistance training and weightlifting, opt for trainers with a flat sole, like the Adidas Powerlift 5 Weightlifting Shoes. Their lightweight design is comfortable to work out in, while their slight heel support provides good balance for exercises like squats, lunges, and working with free weights. Likewise, they are suitable for machine-based weight training.
The Adidas Lite Racer Adapt 5.0 Shoes are another great workout shoe that is suitable for most gym-based activities, including running. If you like to switch up your workouts and do cardio one day, or resistance training the next, the Adapt 5.0 shoes are a good option.
If you enjoy cross-training or HIIT workouts, you'll need flexible footwear. Your Adidas trainers should offer good support, and strong traction, and allow the foot to move freely. The Adidas Supernova's are a great all-rounder for this type of training.
Best Adidas Outdoors Shoes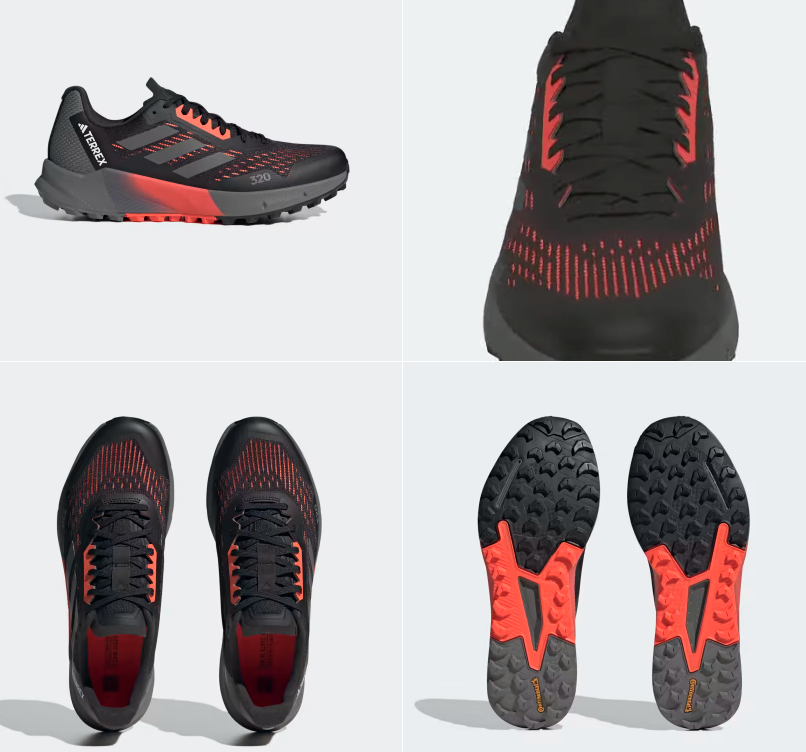 Cushioned shoes with great suspension are some of the best adidas shoes for standing all day. If you are on the lookout for the best Adidas outdoor shoes, take a look at models that have a waterproof Gore-Tex exterior and outsole. Adidas shoes at Rackroom include great outdoor options for men, women, and kids.
Savings enthusiast tip:
If you still want more adidas styles, we've compiled all of their best shoes that you can score for a great price!
How to Save on Adidas Shoes
Adidas shoes are generally great quality and are not cheap to buy. Sales are a great time to pick up a pair though. There can be big discounts on Adidas shoes and those savings add up. Shop around to find the best deals and keep an eye out for seasonal sales and coupons.
When shopping online for the best Adidas shoes, extras such as free delivery and Adidas discount codes can also help save the pennies. If you are shopping for Adidas shoes for kids, be sure to check out Famous Footwear for great discounts and deals throughout the year.