When you make a purchase using one of these coupons, CNET may get a commission.

Gazelle Coupons
All Working Gazelle Coupon & Promo Codes - Save up to $20 in April 2021
Gazelle is an online retailer that offers the ability to purchase second-hand tech gear in a safe and affordable manner. This company has also created the ideal format for selling your used tech gear to others seeking these products. Use a Gazelle promo code when buying and selling to save money or see extended discounts that make sense for stretching your budget.
close
$20 off with Newsletter Sign Up at Gazelle
Valid until 12/31/2021
Free Standard Shipping on All Orders at Gazelle
Valid until 12/31/2021
Recently Featured Gazelle Coupons & Promo Codes
Grab 10% off Sitewide at Gazelle
Take $50 off Smartphones at Gazelle
Up to $100 off Select Smartphones at Gazelle
Up to $60 off in the New Year Sale at Gazelle
Take $40 off Select Smartphones & Tablets at Gazelle
Get 10% off Select Devices at Gazelle
Take 10% off Select iPhones
Coupons You May Also Like
Best Gazelle Coupons & Deals
| Discount | Gazelle Coupon Details | Valid Until |
| --- | --- | --- |
| $20 | $20 off with Newsletter Sign Up at Gazelle | 12/31/2021 |
| Deal | Free Standard Shipping on All Orders at Gazelle | 12/31/2021 |
Helpful Store Info & Advice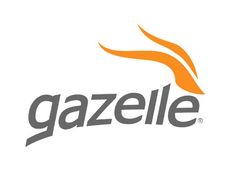 What are the most popular Gazelle coupon codes available?
Gazelle offers a variety of discount opportunities and promo codes throughout the year. These codes do change and are updated regularly. Here are some examples of more popular Gazelle coupon codes when buying and selling second-hand tech gear.
Gazelle coupon code: Get 10% off select iPhones.
Gazelle coupon code: Save 10% on select devices.
Gazelle promo code: Save 10% on your entire purchase with this promo code.
How do I redeem a Gazelle coupon code for my order?
When you use a Gazelle discount code for your order through the company, you can save substantially on the tech gear you wish to purchase. Follow these steps to apply the Gazelle coupon code you have selected to your cart for immediate savings opportunities.
Select the products you wish to purchase and place them in your cart.
Search through available discount codes to find the one that will save you the most on your entire order.
Review your order information and ensure all facts are correct and completed properly.
Paste your selected coupon code into the appropriate promo code location. This should provide you with an updated amount for your order.
Select your desired shipping method and verify all information is correct. This will allow for prompt delivery of the products you are ordering.
Pay the remaining balance for your order and finalize the purchase.
Why isn't my Gazelle coupon code working?
There are a few reasons that your Gazelle coupon code may not be working when applied to your order. Try these simple troubleshooting tips to see if they help correct the problems you are experiencing.
Does your order meet all requirements of the coupon code? Each coupon code has specific requirements listed. You will find these requirements stated under the terms and conditions section located in the promo code.
Has your coupon code expired? There is a definite expiration date stated on every promo code. If your code has expired, don't worry. Gazelle offers a variety of promo codes for you to use to gain discounts when shopping their products.
Was the complete coupon code transferred? Try hand typing the coupon code into the appropriate promo code box to see if this helps the matter.
Does Gazelle offer free shipping?
Gazelle specializes in both buying and selling of used tech products. When purchasing products through Gazelle, you are responsible for paying shipping fees. You may find promo codes offered from time to time that provide free shipping on your orders.
When selling your tech products through Gazelle, the company does offer free shipping options. The company will email you a shipping label to affix to the package when you send it out through an approved carrier.
Does Gazelle offer a rewards program?
Yes, Gazelle does offer a rewards program for individuals selling their used tech products. This program is known as Gazelle Rewards. You will earn one reward point for every $1 of value your tech product is worth. These points are added together and can be redeemed the next time you trade in or sell another tech product.
read more close