Discover the Latest Bikinis and Swimwear at Unbeatable Prices
Summer is here and sun-drenched beaches beckon with promises of sandy shores and refreshing waves. It's time to update your swimwear collection with the newest trends. Looking for comfortable and flattering swimwear is not the easiest of endeavors, however. There are many options available, from plain to patterned, swimsuits to bikinis.
So, let's find the hottest swimwear at the best prices. We'll also offer smart shopping advice and product suggestions to help you get the most out of your summer wardrobe.
Summer Swimsuit Styles at Nordstrom Rack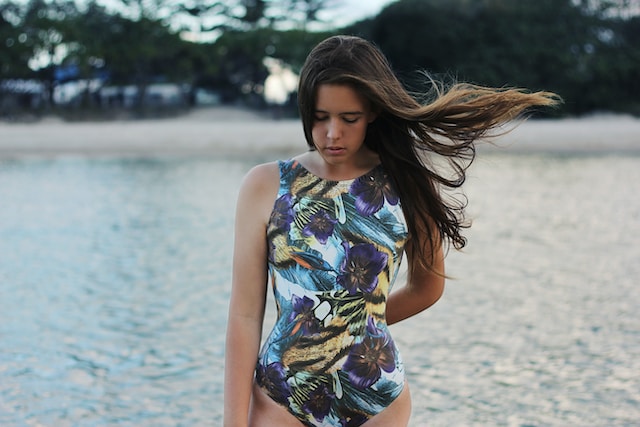 Let's start our search for swimwear at Nordstrom Rack, a haven for all things fashion at great prices. Various summer swimsuit designs are available at Nordstrom Rack, catering to various tastes and body shapes. There is something for everyone, from chic one-pieces to fashionable two-pieces.
Do you want a bikini that emphasizes your curves and gives you confidence? Visit Nordstrom Rack's high-waisted bikini section today. While offering plenty of support, these stylish pieces reflect a vintage aesthetic. Additionally, you may mix and match them to create your distinctive beach appearance without spending a fortune.
Nordstrom Rack has a great range of sporty swimwear for individuals who desire a more fashionable and athletic look. Thanks to their cutting-edge designs and premium materials, these swimsuits are ideal for daring water sports or beach volleyball matches. Take advantage of your inner athlete without sacrificing comfort or style.
Remember that Nordstrom Rack frequently offers special discounts and promotions, making it the perfect place to find designer swimwear at reasonable costs. Look out for special offers, and you'll find the ideal swimwear to turn heads this summer.
Swimwear Fashion Trends at Banana Republic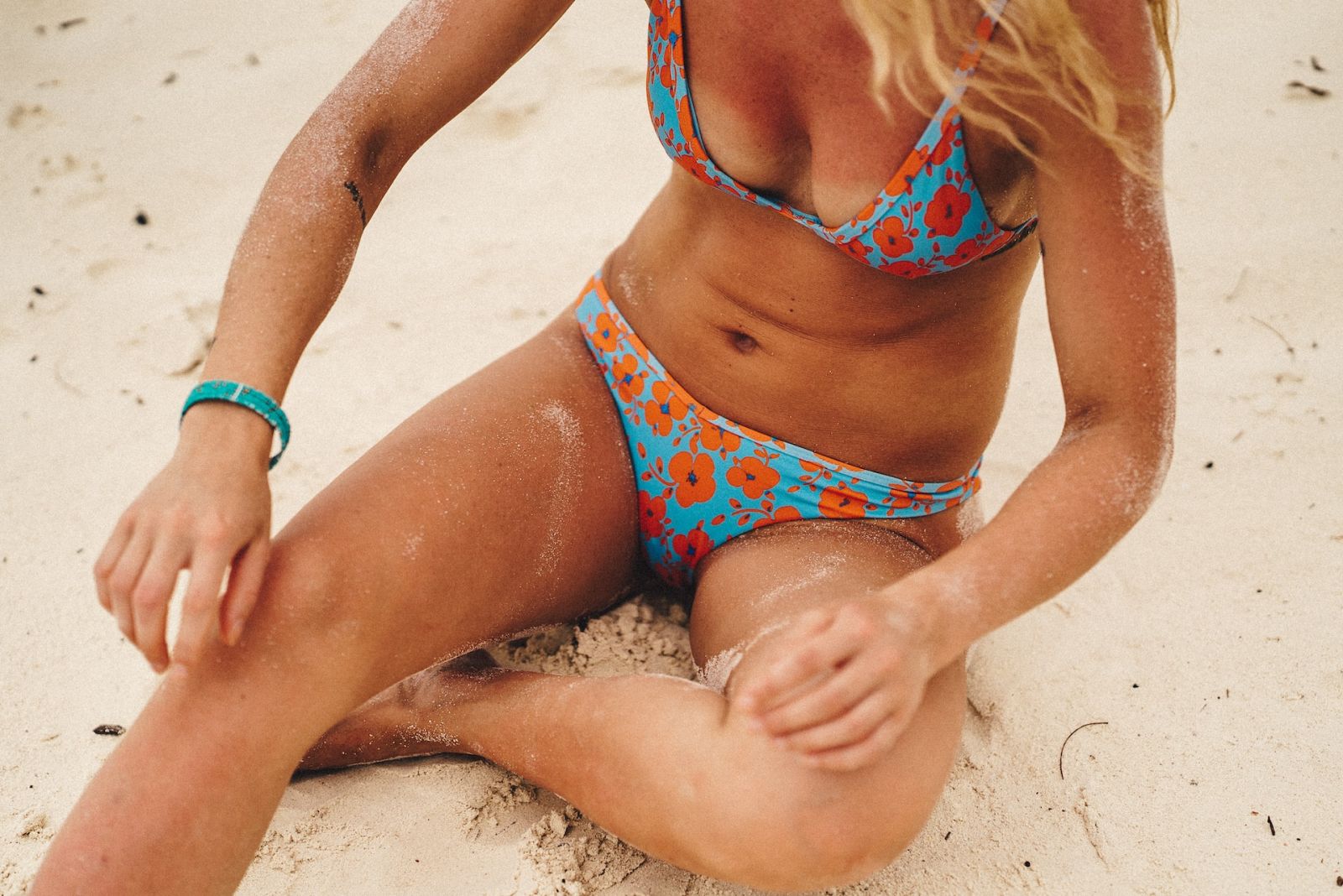 If you're seeking swimwear that flawlessly combines style and usefulness, you'll be remiss if you don't check out what Banana Republic has to offer. This legendary company is renowned for its classic designs and fine craftsmanship, and their swimwear line is no exception.
The resurgence of one-pieces with throwback influences is one of Banana Republic's top swimwear trends for this season. These traditional yet stylish bikinis provide complete coverage and have figure-flattering cuts, making them a favorite among fashion-conscious buyers. Whatever your style, Banana Republic has a vast selection of items to fit it, whether you want strong designs or simple hues.
Sustainable swimwear has been a popular trend as well. The environmentally conscious concept of Banana Republic is reflected in their sustainable swimwear collection. These swimsuits are created from recycled materials, so they contribute to reducing waste and offer a stylish and guilt-free option for eco-conscious consumers.
To top it all off, Banana Republic frequently runs promotions, coupons and discounts, especially when shopping is at its busiest. To find your favorite swimwear at great costs, keep an eye on their website and newsletters for the most recent information on promotions and special deals.
Swimwear for Sunny Days and Summer Vacations at Forever 21
Forever 21 is a well-known brand for stylish and reasonably priced swimwear. This famous retailer is a goldmine for stylish people on a budget, and their swimwear selection is no exception.
Swimwear for sunny days and summer getaways is available in a variety of vivid styles at Forever 21. They have a wide selection to satisfy your beachwear demands. Browse their vibrant bikinis with eye-catching prints to flowy cover-ups that radiate beach elegance.
Along with their incredible selection, Forever 21 frequently holds seasonal deals and provides significant discounts, particularly during clearance events. Keep an eye out for these promotions to get the newest swimwear trends at great prices.
Flattering Swimwear Choices at H&M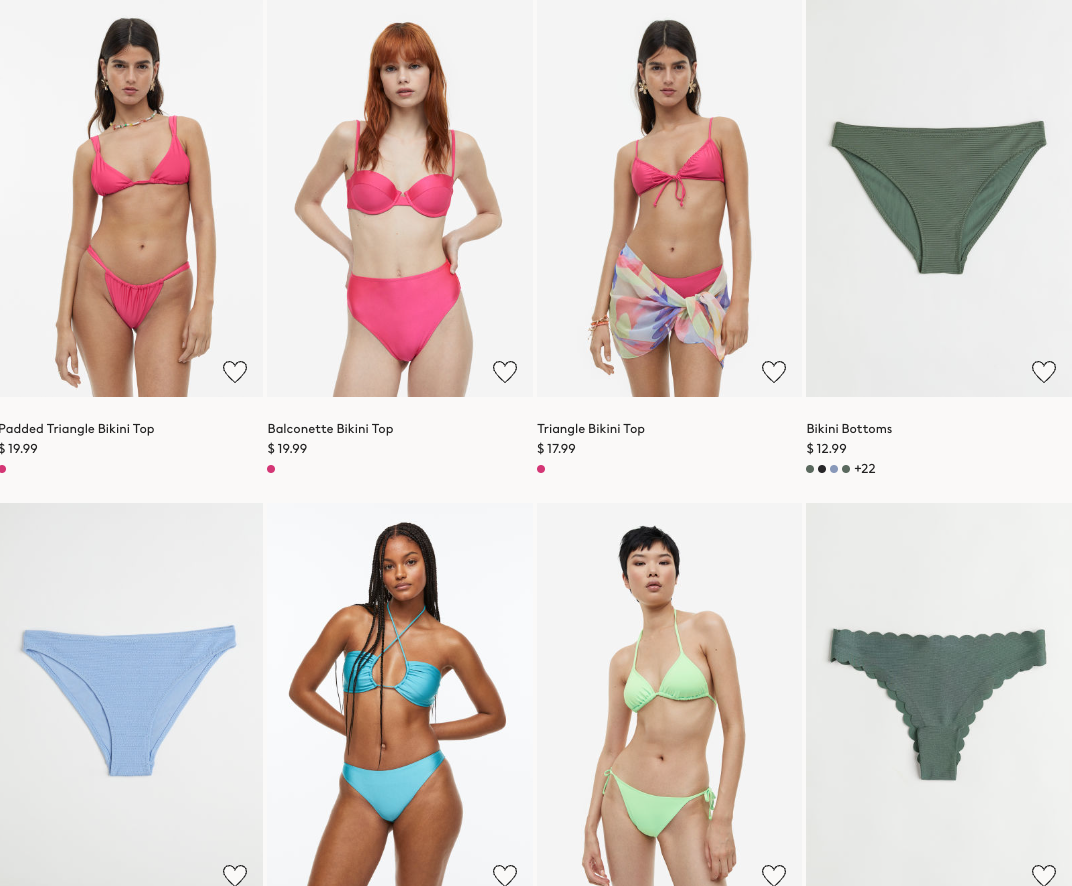 For those looking for stylish swimwear without breaking the bank, H&M is a well-known fashion retailer to check out. They have a wide selection of attractive swimwear options to suit all body types and fashion tastes.
H&M have some gorgeous ruffled bikini tops and high-waisted bottoms for people who want to show off their curves and add a hint of femininity. These garments not only offer sufficient coverage, but they also perfectly highlight your body.
The simple one-piece swimsuits from H&M are ideal if you seek swimwear that exudes effortlessly chic style. They are appropriate for poolside sunbathing and strolling along the beach due to their exquisite appearance created by the sleek designs and straight lines.
When you are packing for holidays and bringing beachwear for hot weather, it can be nice to pack a few swimsuits or bikinis. This lets you switch it up depending on the day. And H&M is one of the best shops for stocking up on a couple of options.
H&M often rolls out seasonal promotions and offers exclusive deals during major holidays. Check their website and app regularly for these discounts, as they can significantly lower the prices of your favorite swimwear pieces.
Fashionable Summer Beachwear at Shopbop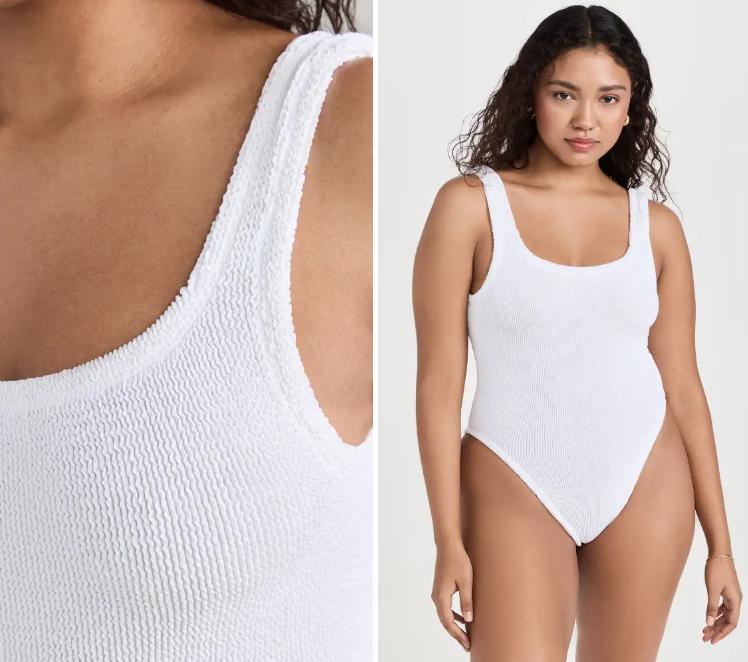 Shopbop is a well-known brand when it comes to luxurious and stylish beachwear. Thanks to this online retailer's carefully curated selection of designer swimwear that follows the most recent fashion trends, you'll be the height of style at the beach or by the pool.
High-fashion bikinis and beautiful one-pieces are just a couple of the chic and distinctive swimwear options available at Shopbop. It is the best location to look for something unique to add to your swimwear game.
Shopbop routinely holds seasonal sales and clearance events, allowing customers to purchase designer swimwear at unbelievable costs. However, their choices may lean more toward the luxurious end of the spectrum. Keep an eye out for them to treat yourself to a piece of expensive swimwear without going over budget.
Dive into the World of Fashionable Savings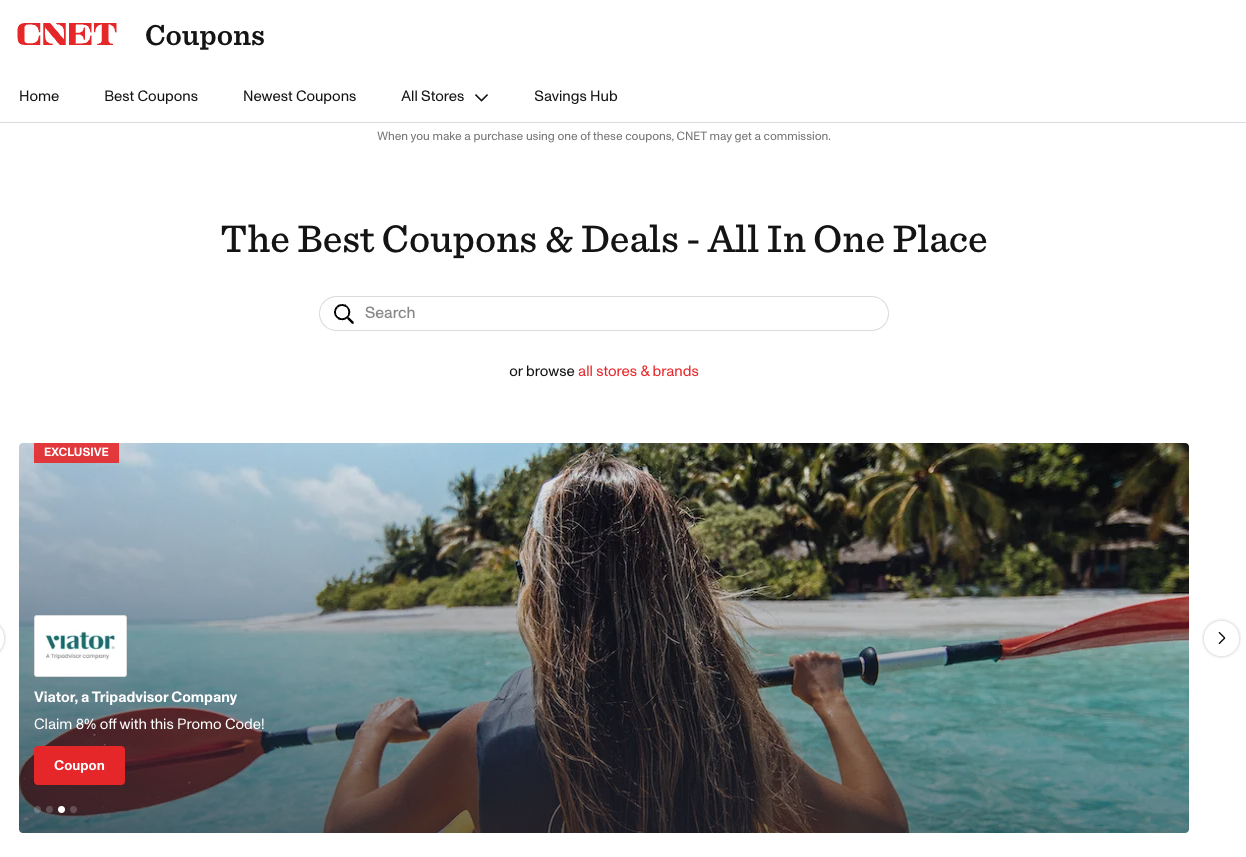 Finding the latest bikinis and swimwear at unbeatable prices is within your reach. At CNET Coupons, we understand the importance of saving money without sacrificing your fashion-forward choices. Our vision is to empower online shoppers and bargain hunters like you to make smart purchases. We achieve this by presenting expert insights, authentic experiences, and valuable shopping tips. So, get ready to make a splash at the beach with confidence.
Savings Enthusiast Bio: Amee
I was born with an innate love for the ocean. I've spent countless bikini-clad summers, finding solace in the tranquil sounds of crashing waves. I also love a good discount. So, why not combine my two favorite things? I have an eagle eye for discounts and quality. I'm here to help you score remarkable savings this summer on beachwear and connect with people who share my passion for relaxation and retail therapy.