Budget-Friendly Kicks with Killer Style: Unveiling Cheap Nike Shoes that Pack a Punch
Budget-Friendly Kicks with Killer Style: Unveiling Cheap Nike Shoes that Pack a Punch
If you want affordable Nike shoes that show off your style, check out our blog for the best value kicks for your feet.
Nike is constantly named the world's best sports brand, and if you're a fan, you'll know why. After all, who hasn't owned a pair of high-tech Nike sneakers, famed for their comfort and sleek designs?
Nike's innovative approach to high-performance gear means it's always ahead of the curve, and its adverts inspire everyone, from amateurs to athletes. From totally revolutionizing the athletic shoe industry to making sneakers everyday footwear, there are so many reasons to love Nike. 
In recent years, the company has also taken strides in sustainability thanks to the 'Reuse-A-Shoe' program, too, collecting old athletic sneakers to be recycled. 
Of course, there are Nike sneakers for every budget. Some of its amazing collaborations and collectors' kicks mean eye-watering prices. But you can find Nike shoes cheap. And it doesn't have to mean sacrificing comfort and style.
So whether you're looking for the best casual Nike shoes, sneakers that promise performance, or just the hottest shoes right now, you'll find the perfect Nike look for you.
Take a look at our collections, from sneakers to slides and even mules for a look that doesn't break the bank. 
Save on women's sneakers
Searching for your next pair of affordable but high-quality Nike shoes? When it comes to popular Nike shoes for women, we love the retro design of the Nike Waffle Debut Women's Shoes. 
These popular kicks bring a modern flair to a classic design, available in a whole variety of colorways. 
Suede and nylon give a vintage feel, while the famous Waffle outsole provides cushioned comfort. Go for nude hues, like the beige and white models, with either a black, white, or soft lime green Swoosh, to complement your everyday look. Or go bold with a rich caramel color. You can even opt for fuchsia or a bright purple flash of color.  
We love the fact that these sneakers are lightweight, which makes them the ideal partner to go on long walks through your favorite parks, pack them to your next destination and discover new landmarks or simply wear them to work with a sleek pair of pants and office jacket. 
Shop comfy men's slides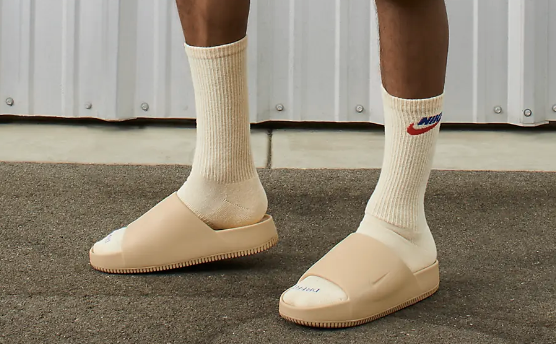 Looking to take your look beyond sneakers? If you're looking for a bold shoe that goes with every summer outfit, we love that Nike has a whole variety of other styles to choose from. 
Take the Jordan Super Play Men's Slides. This plush style offers more than your typical pair of slides, with a hook-and-loop- strap to provide an adjustable and secure fit. 
The synthetic leather brings comfortable durability, while the foam sole and textured footbed act as a supportive cushion that will give you the comfort you need. 
You can also select from a variety of colors to suit your preferences. Looking for slick cream? Perhaps you want to make a statement with black patent, or a flash of orange or red material. 
These slides are perfect for a stylish summer without sacrificing comfort. Wear them with your favorite shorts and t-shirt, or throw them on with a pair of track pants for an understated look. 
Score colorful mules for less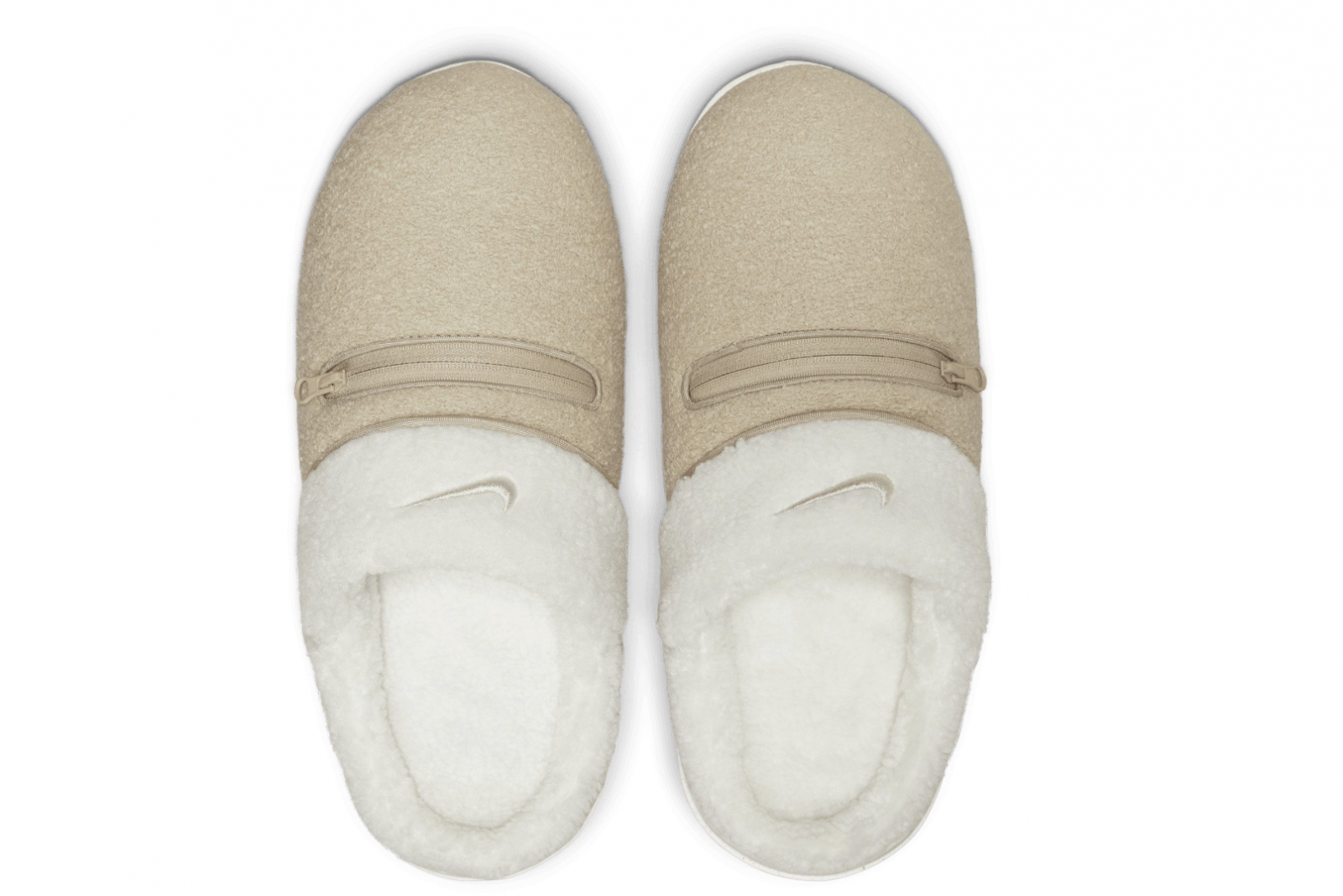 When it comes to men's cheap Nike shoes, there is another style to look for. 
Step into summer with a futuristic look that offers unparalleled comfort. The Nike Offline 3.0 Mules come with a ribbed insole to massage your feet, ensuring a refreshed and relaxed sensation with every step. 
The padded upper is a bootie style, with a soft and airy quilted fabric that offers a unique, attention-grabbing look while feeling light, feathery, and breathable. 
Pick them up in jet black with splashes of vibrant lime green, or opt for a teal green hue with a rich chocolate sole for something a little different. Every detail has been thought through, right down to the wavy edges aground the midsole that mimic calming waves.
Combining mule style with sneaker vibes, these ridiculously comfortable shoes are perfect if you're on your feet all day. You'll be walking on clouds. 
But they are also great to slip into when you want that zen feeling and a moment of calm, without sacrificing your quirky style.  
Find discounted sustainable shoes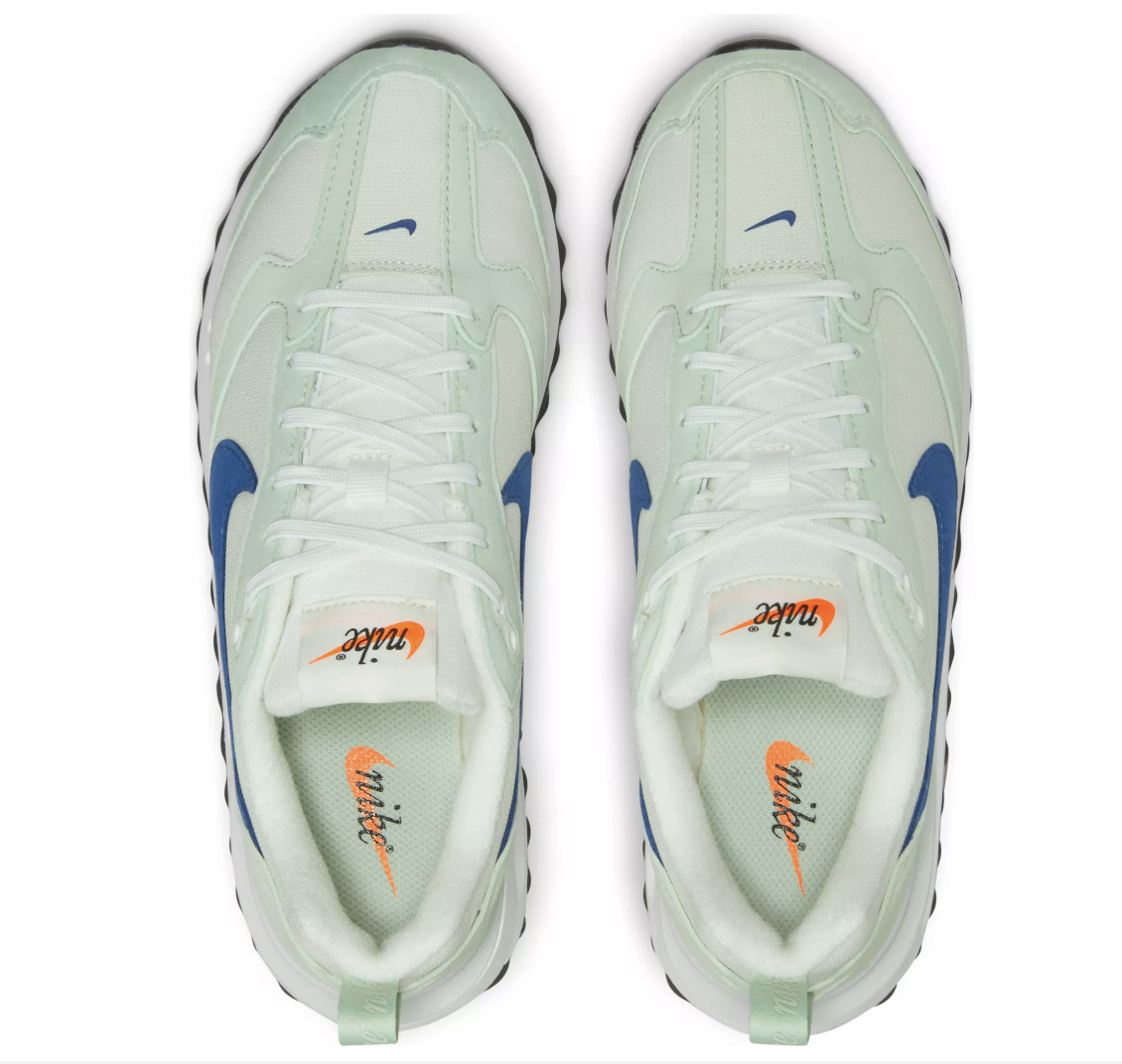 Sustainability is the name of the game for big sneaker brands like Nike right now, and if you want to meet your own personal green goals, then we can recommend the Nike Court Vision Low Next Nature Men's Shoes.

A remix of the traditional Nike Court Vision sneakers, these shoes have the look of the 80s basketball classic. They use at least 20% recycled materials by weight, and the canvas upper on selected models is made with 100% recycled material. It's another step on Nike's journey towards zero carbon and zero waste with the Next Nature line.
With the crisp stitched overlays, they retain the style of the original with the comfort of a plush, low-cut collar. Opt for the leather style with perforations on the toe and sides for easy breathability. 
Choose them for their classic white, black, or gray styles, with a bold colored Swoosh in a variety of shades, making these sneakers a great choice for a slick city look without sacrificing comfort.
Stylish kicks for less
Whether you want to achieve a classic 80s retro look, a vibrant and colorful style, or clear-cut and modern sophistication, there are plenty of great-value options to choose from to fit your summer wardrobe. 
Nike can always be relied on to offer the hottest shoes right now, with its focus and innovation and performance. So whether you want kicks for every day, a summer look, or something a little more quirky, then take a look at this collection of cheap Nike shoes online.