When you make a purchase using one of these coupons, CNET may get a commission.
The Best Valentine's Day Jewelry Sales
Give the gift of love this Valentine's Day with the perfect piece of jewelry for that special someone in your life! Whether you're looking for a sweet necklace as a token of your love or popping the big question, jewelry always costs a pretty penny. But with our help, you can find the best deals on the perfect piece for your partner. Keep reading for all the best Valentine's Day jewelry deals!
Shopping Tips | Zales Sale | Blue Nile | Kay Jewelers | Macy's | Kohl's | Walmart
Valentines Day jewelry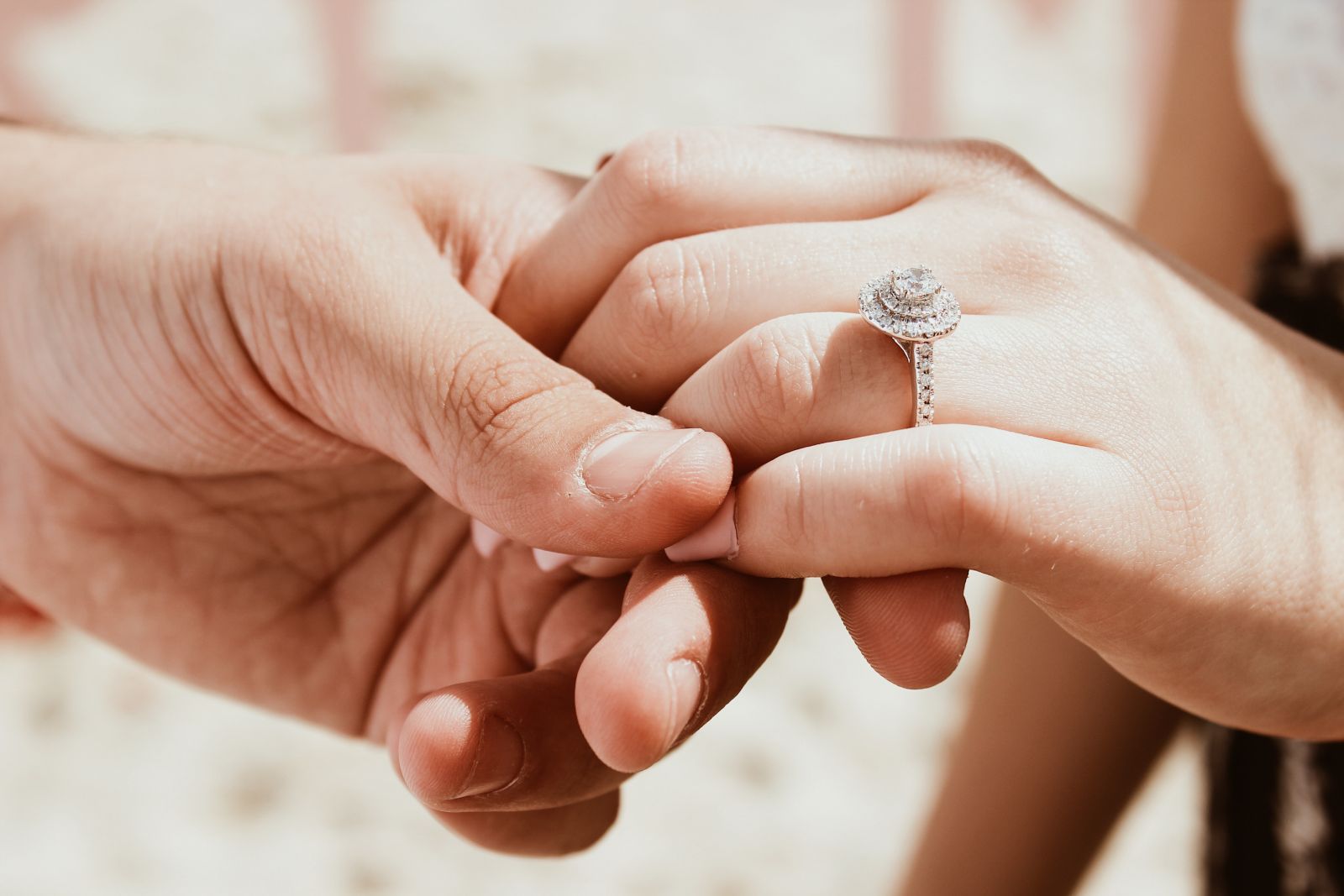 Jewelry is an excellent gift to give to your partner on any holiday, especially Valentine's Day! Whether your partner loves a simple, elegant bracelet, layering necklaces, or stacking rings, jewelry can be a huge expression of personal style. As a jewelry wearer, when someone you love purchases you a new piece, it becomes an essential part of your wardrobe, and maybe even something that you wear nearly every day, making jewelry a functional and useful gift. Plus, it's a great way for your partner to carry a reminder of you throughout their daily lives! And, of course, if you're proposing this Valentine's Day, a ring is a testament of your love, as well as an investment in your future together.
Tips for picking the perfect piece for your partner
As you may already know, jewelry is a staple in many people's wardrobes and can be a great way to add some spice to any outfit. However, since jewelry taste is incredibly subjective, picking out the perfect piece may be intimidating. Here are our top tips for picking out the perfect piece for your partner:
Have a look at their jewelry collection. This is an easy way to get a better idea of what exactly your partner likes. Look for patterns, such as the colors–whether they prefer gold or silver jewelry–, sizes–long or short necklaces, shape–dangly earrings or studs, etc. You can even take some pictures to help you remember while you shop! 
Ask their friends for help. It never hurts to phone a friend! If your partner has a long-time best friend, don't be afraid to send a message and ask for their opinions on some options you're choosing between. 
Go for timeless pieces over trendy pieces. With the use of social media and other online platforms, the fashion trend cycle is moving faster than ever before. What is in style right now may be out in just a matter of months. If you are planning to invest in a piece of jewelry, you want to be sure your partner will love it long past this season of trends. 
Keep it simple. Simple pieces are often a safer choice than something that makes a statement. A simple pendant is easy to pair with other jewelry items they already own, matches lots of outfits, and has more potential to become an everyday piece. 
Trust your gut. You know your partner best, so it's likely that you have a great idea of what will look great on them. Trust your intuition (but be sure to get a gift receipt, just in case)! 
How to save on jewelry
There's no denying that purchasing nice jewelry is a financial investment, but you shouldn't have to break the bank just to show your love this Valentine's Day. As your top savings provider, we want to help you save as much as you can on your big purchase this year. From earrings to necklaces to big diamond rings, here are the shops with the best Valentine's Day jewelry sales this year! 
Zales
Zales is definitely a must-stop shop for Valentine's Day jewelry. As one of the most established jewelry brands in the country, you'll surely find some great offers on jewelry for the one you love most. If you get an early start on your Valentine's Day shopping, until January 29, you can check out their clearance sale, where you can get an extra 15% off your order. Alternatively, you can save at Zales by signing up for their newsletter to get $50 off any order of $300 or more! Here are some items from their clearance sale and Valentine's Day section: 
Blue Nile
Blue Nile is another awesome jewelry shop to check out this Valentine's Day! They sell diamonds and other jewelry at up to 40% lower than average jewelry retailer costs. If you're feeling creative or have a specific image in mind, you can even design your own pieces on the Blue Nile website. They haven't released their Valentine's Day 2022 offers just yet, so check back here for updates. In the meantime, here are some pieces you can save on right now! 
Kay Jewelers
Yet another huge name in the jewelry game, you won't want to miss out on Kay Jewelers' Valentine's Day offers! Right now, you can shop their clearance section and get an extra 10% off already reduced prices. They have also released their Valentine's Day gift guide, where you'll find beautiful jewelry items filtered by price. We hope to see some more reduced prices for Kay Jewelers Valentine's Day sale, but for now, we can share some great pieces you can currently save on. 
Expert Tip:
Want to buy your partner the perfect ring without breaking the bank? Check out Kay Jewelers' buy now, pay later option, which allows for multiple different payment plan options, so you can pay off your item in monthly installments, rather than all at once!
Macy's
As one of the most well-known department stores across the country, you'll definitely want to check out Macy's jewelry section for Valentine's Day gifts. Plus, until January 30th, you can take advantage of the Macy's Diamond Bonus Buy. The Diamond Bonus Buy is an offer on select products that will allow you to get a pair of diamond stud earrings for the special price of just $39.99! You can find great deals and discounts on all fine jewelry by shopping their sale and clearance section. Stay tuned for more Macy's Valentine's Day promotions! 
Kohl's
There are always plenty of ways to save at Kohl's, especially for holidays like Valentine's Day. You can visit their Valentine's Day gift shop on their website, to find their top picks in all product categories, including jewelry! Right now, many of their jewelry pieces are a part of a buy one get one 50% off promotion, to help you save big this Valentine's Day! Check out these top Kohl's deals that are a part of the buy one, get one 50% off  promotion so you can save on beautiful jewelry for your partner: 
Walmart deals
With Walmart's low prices year-round, you're bound to find a great way to save on a special Valentine's Day gift for your loved one! Visit their website to find a range of jewelry items for a great price. A great way to save on timeless pieces is by shopping the pre-owned luxury jewelry section. There you will find modern and vintage jewelry for up to 50% off their original price. This section features brands like Tiffany & Co., Ross-Simmons, David Yurman, Hermes, and many more high-end designers. If your partner loves thrifted or vintage items, Walmart is definitely a reliable place to shop and score an amazing deal. Here are some items from the pre-owned luxury sections: