Super Bowl TV Deals: Big Savings for the Big Game
The biggest game of the year is finally here! If you're a big football fan and love hosting your big annual Superbowl party, what better way to prepare than with a brand-new TV? That's right, this is a great time of the year to score TVs for less with popular retailers offering special Superbowl promotions. Check out these deals from some of your favorite shops! 
This 5% off coupon is valid on all purchases at Samsung. This offer is for new and existing customers and can be used both online and in-store.
Open the Samsung site in a new tab
Get 20% off your entire order with this Walmart promo code! Shop a wide range of items at a discounted price today.
Open the Walmart site in a new tab
Available until further notice
Open the Abt site in a new tab
Discount displayed on site.
Open the Walmart site in a new tab
Open the Samsung site in a new tab
Open the Abt site in a new tab
Open the Abt site in a new tab
Open the Amazon site in a new tab
Available until further notice
Open the Best Buy site in a new tab
Available until further notice
Open the Best Buy site in a new tab
Available until further notice
Open the Best Buy site in a new tab
Available until further notice
Super Bowl 2023 information
This Super Bowl LVI will be held on Sunday, February 12 at the State Farm Stadium in Glendale, Arizona. You can watch the game on the NBC TV channel or stream it on the NBC Sports platform.
Super Bowl TV deals
You may already be scouring the internet to find the perfect brand-new TV in time for the Superbowl 2023. Lucky for you, you'll be greatly successful in your search as many TVs will be discounted especially for the best viewing of the big game. Whether you're hosting a Super Bowl party, are a sports lover, or simply are tuning in for the big-budget commercials and halftime show, we have all the best ways to save right here.
Before buying a TV
Like any purchase, there are many factors to take into consideration when buying a new TV. Whether you're looking to make a big investment in your home entertainment center or are looking for something reasonable to enjoy the game with your roommates, it's important that you make an informed decision. Here are the key ingredients to choosing a TV that is right for you: 
Find the right size for your space. Break out your tape measure to get a better visual of how a TV would look in your home. Whether you're planning on mounting it on your wall or placing it on a TV stand, it's important that you measure your space before you make your purchase. 

Get a better understanding of the resolution. If you're not a tech-obsessed individual, resolution may be a foreign concept to you. All you really need to know is that the higher the resolution, the better picture quality your TV will have. Most TVs today range from 720p (HD or high definition) to 4320p (8K UHD or ultra high definition). The bigger the screen size you have, the better resolution you will want to have. 

Will you be using streaming platforms? If so, purchasing a Smart TV with streaming apps built-in will make viewing your favorite sporting events, TV shows, and movies as easy as possible. Even if your streaming app of choice does not come built-in, most Smart TVs will allow you to download apps. 

Understand the difference between LED and OLED. This is another technical detail to look into when making your decision on what kind of TV to buy and has to do with the display and picture quality. LED TVs are currently the most popular on the market and the less expensive of the two. OLED is the newer technology, ultimately making it a more expensive option, but offers much better picture quality.  
Samsung
Samsung is known for their top of the line technology in everything from smartphones to home appliances to, of course, TVs! Because of the high-end nature of Samsung TVs, you'll definitely want to wait to make your purchase until they offer a sale or discount on their products. Now is a better time than ever to pull the trigger on your brand-new Samsung device with its Super Bowl TV sale, a.k.a. the Samsung Big Game Sales Event! Some of their current offers include: 
Expert Tip:
Instead of paying in full for your new Samsung TV, take advantage of Samsung Financing. This was you can pay in monthly installments that meet your budget.
Walmart
Walmart always offers great prices on electronics like TVs and is the perfect place to shop for TVs under $1,000. No matter what time of year you shop, you'll find discounts on popular brands, like Vizio, Samsung, Phillips, and Sceptre. Of course, if you're searching for a Super Bowl TV at Walmart, you'll score an incredible deal on a TV you'll love in their Game Day Prep sale! Save even more on your TV order with our Walmart coupons offering 20% off orders of $50.00 or more, sitewide! Use this deal to score: 
Best Buy
As one of the most well-known electronic retailers across the country, you'll definitely want to check out the Best Buy Super Bowl TV offers. There is even a shopping guide on the Best Buy website that will show you all of the most popular TVs purchased specifically for the Super Bowl. You can also shop their top TV deals, which include: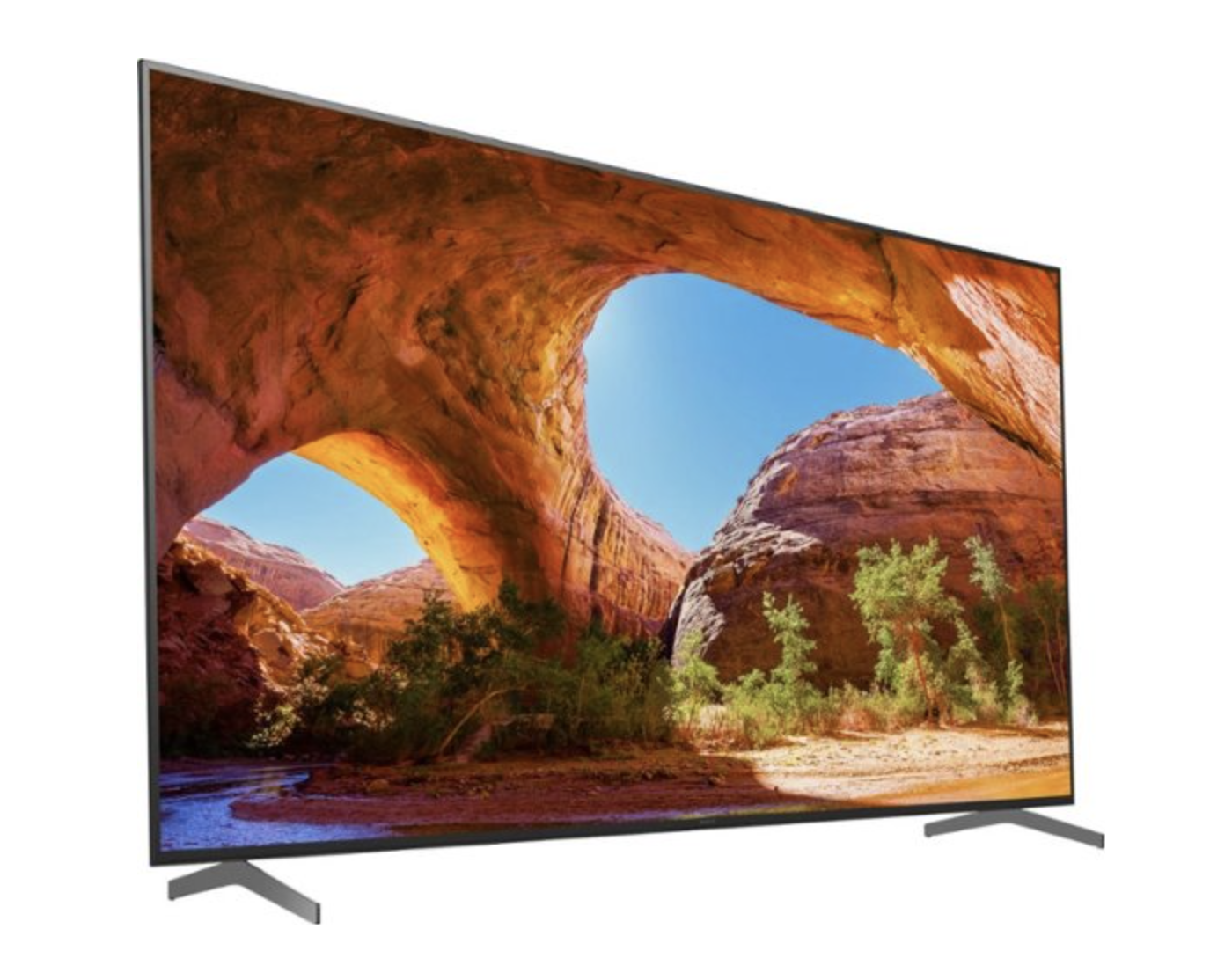 Savings Tip:
For even better prices on your Super Bowl TV, check out the Best Buy open-box, refurbished, pre-owned, and clearance items! There you will find products from brands you love for up to 50% off!
Amazon
With its convenient and easy-to-use website, quick shipping times, and range of products, Amazon is many people's go-to site for purchasing new electronics. Luckily for all Amazon shoppers, they're offering some amazing prices on TVs that you can order now and will arrive with plenty of time to spare before the Super Bowl. Here are some of the best deals we found: 
Abt
Abt is another shop that carries a range of TV models at great prices. Whether you're looking for a top-of-the-line 8K OLED TV or just something new to enjoy the big game on, visit the Abt website for TV deals. Plus, you can use our Abt coupon to save $25.00 on your order of $250.00 or more! Here are some TVs you can save on right now: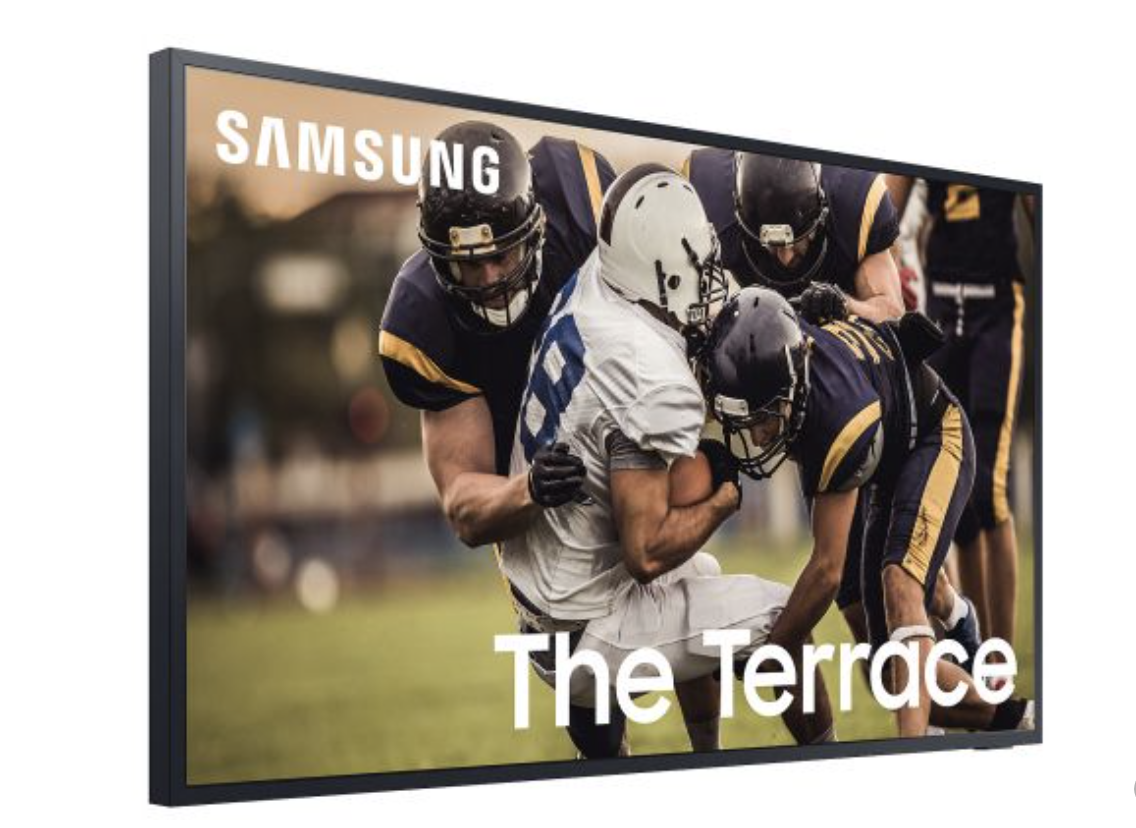 Looking for more deals and discounts?
If you're looking for more ways to save, you're in luck! Valentine's Day is just one day after the Super Bowl, which means you'll find deals on jewelry, flowers, hotel packages, and more! And you can always find coupons from your favorite retailers on our coupon site!