When you make a purchase using one of these coupons, CNET may get a commission.

Dollar General Coupons
All active Dollar General Promo Codes & Coupons for March 2021
For many years, Dollar General has been providing you with discounts on brand-name and store-brand products for less. Now, with Dollar General coupon codes, you'll save even more. Whether you're shopping for toys, household products or health and beauty aids, CNET Coupons has found you the best deals for online savings.
close
Unfortunately there aren't any Dollar General offers available right now
Why don't you try out some of the other top coupons our team has found for similar stores?
Recently Featured Dollar General Coupons & Promo Codes
$105 off Your Purchase at Dollar General
Take $100 off all Purchases at Dollar General
Take $5 off all Orders at Dollar General
Take $5 off Bounceback at Dollar General
Take 11% off Military Discount at Dollar General
Get $5 off with this Coupon Code
Coupons You May Also Like
Helpful Store Info & Advice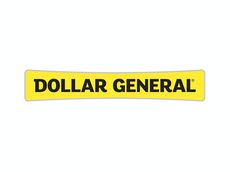 What Dollar General coupon codes can save me the most money?
Dollar General offers great savings online. Check out these offers to save even more on your next purchase:
Dollar General coupon code: Take $10 off your purchase
Dollar General promo code: Save $5 on back-to-school supplies
Dollar General deal: Get any DG Home Picnic Essentials for $2
How can I redeem Dollar General coupon codes?
Dollar General coupons can be applied after you've entered your billing and shipping information on the checkout page. Once completed, follow these steps to apply your savings:
After verifying your address, scroll down to the payment method section.
Click on the "apply promo code" link under the payment method options.
Enter your promo code, and click "apply."
Your savings will appear in the order summary section.
Adding additional items to the cart requires you to repeat the process for your total to reflect the savings.
What should I do if my Dollar General coupons aren't working?
If your Dollar General promo codes aren't working, check these items to troubleshoot the coupon code:
Was the full promo code entered correctly?
Did you meet the minimum purchase requirement if applicable?
Was the correct size, style or quantity ordered to qualify for the savings?
Is the Dollar General discount code still valid, or has it expired?
Does Dollar General provide free or discounted shipping?
Dollar General coupon codes offer savings that can cover the cost of the shipping in many cases. Shipping charges with Dollar General depend on the item, speed and location you selected. On occasion, Dollar General will offer a free shipping promotion with a minimum purchase amount. Historically, these offers are available during the holidays and are advertised on the Dollar General website.
What other savings are available with Dollar General?
Dollar General offers DG Digital Coupons that you'll be able to use with the store's app. Additionally, a $5 off $25 purchase coupon is offered as an ongoing promotion, and you'll be able to use it for savings on nearly any item online.
The DG GO! feature is part of the Dollar General app. Depending on your location, you'll be able to enjoy a savings of 10% on items purchased through the app. The app also provides a cart calculator and lets you pay directly through the app.
DG Mobile Alerts send you a text message when additional savings are available. It's free to sign up for simply by texting the code on the Dollar General website located near the bottom of the homepage.
DG AutoDeliver offers a convenient way to keep your favorite items and household essentials in stock and save money. With the program, you'll receive a 5% savings on every item you select to have delivered.
Can I get military discount at Dollar General? 
If you're a military officer, you can indeed get military discount at Dollar General. Typically, you'll be able to get around 11% off all qualifying items. Dollar General military discounts are for online and in-store purchases. You may be required to enter your personal information to receive your discount.
How can you get information about new Dollar General military deals?
The easiest way to stay informed by is signing up for Dollar General mobile alerts. When new military offers or regular deals are available, you'll get notifications on your phone.
Save cash on your first purchase with a Dollar General coupon for new customers
If you've never purchased products from Dollar General, you could get a discount at checkout with a Dollar General coupon. For convenience, CNET is a great place to acquire coupon codes that cater to new customers. We have a $10 off promo code for traditional Dollar General orders, a 25% off code for toys and games, and other coupons.
Get a discount when you return with a Dollar General coupon for existing customers
To get a deal on an order as a returning customer, you won't have to use a special coupon as many Dollar General promo codes for new customers are also for returning customers. However, if you're a service member, you may want to grab a Dollar General military coupon because it will take 11% percent off your order.
read more close