TaxAct 2023 Tax Season Deals
Tax season is nearly here, which means it's time to start thinking about your finances. The April 18 deadline will sneak up before you know it, but, luckily, there are plenty of tax services, like TaxAct, that will allow you to file your taxes for less!! Whether you owe Uncle Sam some cash or you're looking to get some back, check out TaxAct's 2023 tax season discounts to save on your filing this year.
Available until further notice
Available until further notice
Available until further notice
Available until further notice
Available until further notice
Available until further notice
Available until further notice
About TaxAct software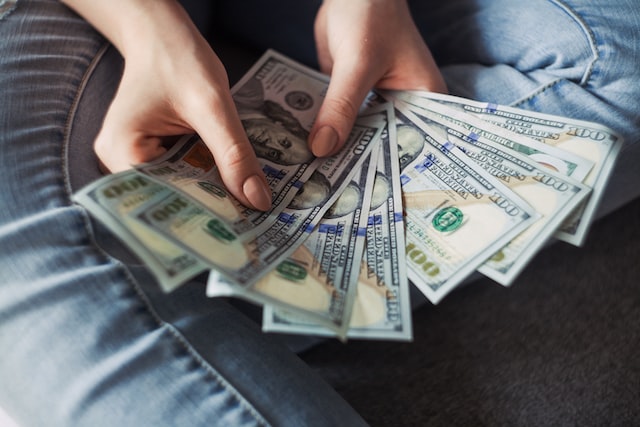 TaxAct is an online service that provides its customers with the necessary tools to easily file their taxes. Their software is easy to use, allowing you to simply upload your previous tax returns as a PDF to automatically prepare your necessary documents. From there, they will handle any conversations with the IRS and will keep you updated along the way. As you file your taxes, they'll offer you tips and important information to aid you in managing your finances and even create a personalized tax plan to maximize your refund amount.
Users
Nearly every type of tax filer can benefit from TaxAct's services. Their primary bundles are for:
Individual filers: income earners with or without dependents, as well as students

Professional filers: tax professionals who manage their clients' tax filing and returns

Business owners: from single business owners to partnership members
Below we will break down the available bundles for each group to help you decide which option is right for filing your 2023 taxes.
Best TaxAct deals in 2023
This year there are two great ways to save on getting your taxes filed with TaxAct:
Early bird discounts: It always pays to get your taxes done early! You won't want to miss TaxAct's early bird discounts of up to 50% on your filing!

Free filing: if you're an individual filer that falls into an eligible income category, you can file your taxes for just $0. 
TaxAct bundles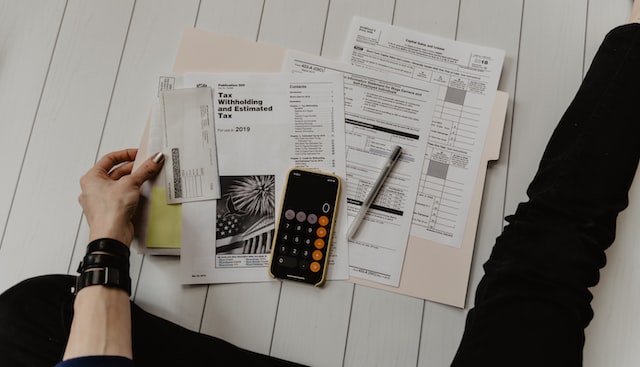 No matter what type of taxes you need to file this year, you'll surely find a bundle from TaxAct. Keep reading for more information on the available bundle options. 
TaxAct individual filer pricing
Depending on what type of tax filing you need, TaxAct offers a range of prices for individual filers. Starting on January 3, 2023, you can get unlimited assistance from a live tax expert for no additional cost. TaAct experts will give you the advice you need to properly and efficiently file your taxes. Check out these available packages they are offering this year:
TaxAct Packages for Individual Filers

Package name

Best for

Price

Early bird savings

Free Xpert Assist

Free

Simple federal filers 

$0.00

N/A

✔

Deluxe

Filers with loans and children

$24.95

44% off

✔

Premier

Filers with investments

$34.95

50% off

✔

Self-employed

Filers with personal and business income

$64.95

19% off

✔

All-inclusive bundle

 

$114.95

50% off

✔
TaxAct Professional
TaxAct Professional software is the perfect option for firms looking to file taxes for other tax professionals. Purchasing TaxAct's software is a money and time-saving option that can also help professionals reduce the number of errors in their filing. The software allows the easy import of client data, in addition to e-signatures, and quick access to reports and tools for tax planning. Their professional single-user bundles include: 
TaxAct Professional Bundles

Bundle name

Unlimited e-filing

Price

Discount amount

Professional federal editions

✔

$150.00

N/A

1040 Bundle

✔

$760.00

$40.00

Complete Bundle

✔

$1,520.00

$80.00
Expert Tip:
Not happy with your service? Don't forget about TaxAct's Money-Back Guarantee! If you're not satisfied with your software purchase, you can return it for a full refund within 30 days. Submit your return by contacting their customer service on the TaxAct website or by emailing prosales@taxact.com. 
TaxAct Business
Similar to filing for individuals, TaxAct offers a range of packages and bundles for different types of business owners. These packages offer similar features to those of the individual; their 100% accuracy guarantee, easy import, and unlimited free support are available to business owners as well. Their business packages for online returns currently include:
TaxAct Business Packages

Package name

Best for

File form 

Price

Partnerships

Businesses shared by multiple owners 

1065

$124.95

S Corporations

Companies with shareholders

1120-S

$124.95

C Corporations

Most prevalent types of corporations

1120

$124.95

Tax-exempt organizations

Organizations exempt from income taxes 

990

$124.95

Sole proprietor

Single owner businesses

1040 Schedule C/F

$64.96

Estates & trusts

 

11041

$124.95
TaxAct free file 
Individual filers can file for free with the TaxAct Free bundle. If you qualify, you'll be able to create a free account and receive free technical support. Any service fees will be automatically taken out of your tax return total. Eligible parties receive income through:
W-2 income (i.e. simple filers)

Unemployment income

Retirement income

Child tax credits

Earned income credit

Stimulus credits
More tax filing software and services
TaxAct is just one of many tax software you can choose from this tax season. Check out these other services you can use our coupons to get discounts on filing your taxes: