10 Camping Essentials & Budget-Friendly Tips to Get Them
Camping offers the perfect escape from the hustle and bustle of daily life and is the best way to enjoy the great outdoors. A camping vacation is thrilling whether you are an experienced camper or a rookie adventurer. However, camping equipment can be quite expensive.
That said, everyone should be able to enjoy camping without having to break the bank. Here are ten camping essentials that won't break the bank and budget-friendly tips to make your outdoor escapades memorable and affordable.
1. A Cozy Shelter: Budget-Friendly Tents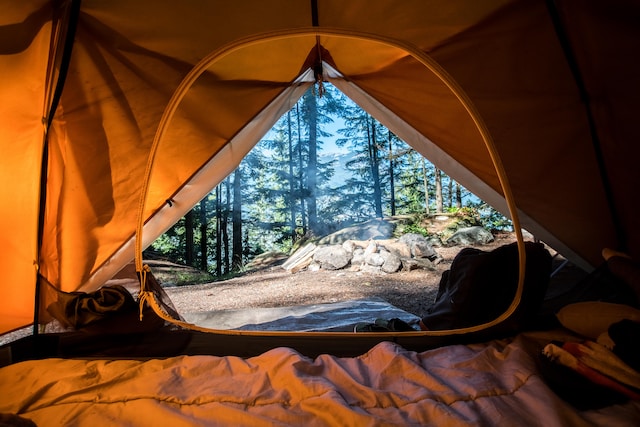 Your shelter in the great outdoors is your sanctuary during a camping trip. Investing in a durable yet affordable tent is crucial. Look for budget-friendly options like the Trailblaze Pop-Up Tent, which offers easy setup, weather resistance, and ample space for up to 8 people. With a little research, you can find affordable tents that cater to your camping needs while keeping your budget intact.
REI has a great range of camping gear and tents in various sizes. Keep an eye out for offers and discounts with REI to help save on camping equipment for your next trip.
2. Comfort in Dreamland: Affordable Sleeping Bags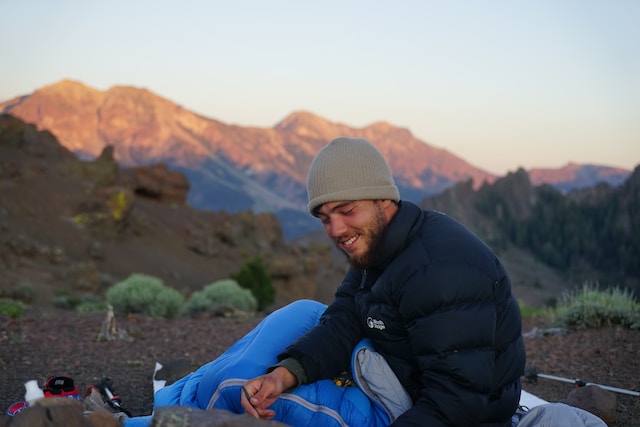 A restful night's sleep is essential for an enjoyable camping experience. Avoid spending a fortune on a sleeping bag and look out for camping discounts at Cabela's. It is worth investing in a good quality sleeping bag to ensure you wake up refreshed and ready for a new day of adventure.
3. Cooking Delights on a Budget: Portable Camping Stoves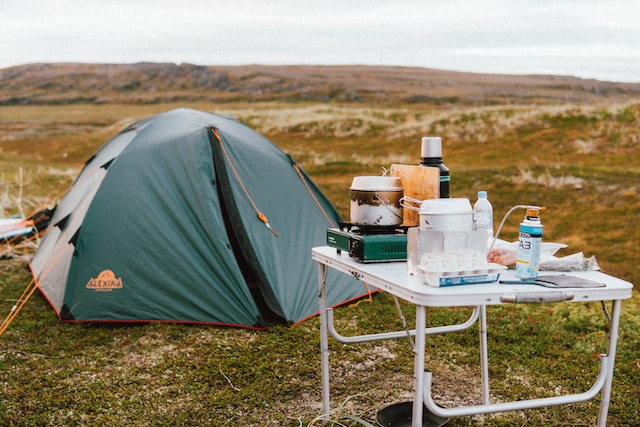 A camping stove is one of the most important things to bring camping. A warm meal after a day of hiking can be just the thing to help you relax and unwind. Bass Pro Shops have a great selection of compact, durable camping stoves. They are ideal for all outdoor excursions including camping, hiking and fishing trips. This shop is a great option for budget-conscious campers who want to savor mouthwatering dishes amidst nature's beauty.
4. Stay Hydrated Sustainably: Reusable Water Bottles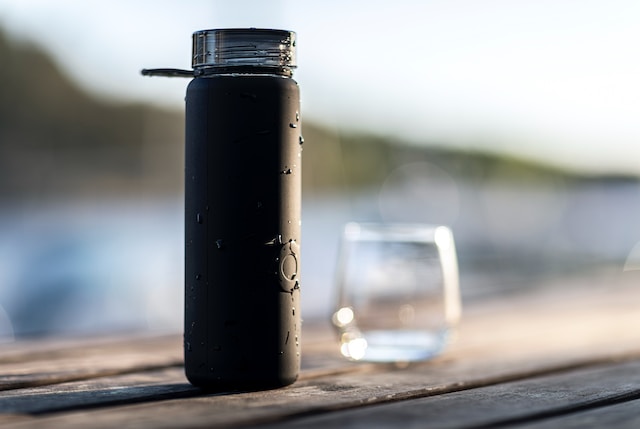 While exploring the wilderness, staying hydrated is crucial. Embrace eco-friendly practices with the HydroFlask Stainless Steel Water Bottle, an affordable and reusable alternative to single-use plastic bottles. It saves you money in the long run and helps reduce plastic waste, making it a win-win situation for both your pocket and the environment.
5. Illuminate Your Nights: Budget-Friendly Camping Lanterns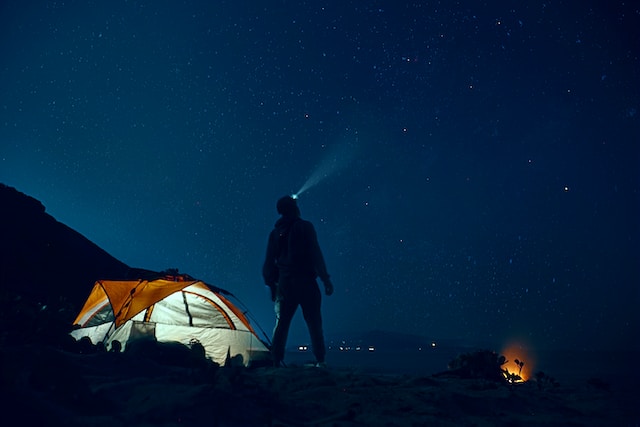 A reliable camping lantern is a must-have as the sun sets and darkness blankets the camping site. The BioLite AlpenGlow 500 Lantern is a budget-friendly choice that provides powerful illumination without straining your budget. Its long battery life and durable build ensure you're never left in the dark during your nighttime adventures.
6. Unwind in Comfort: Affordable Camping Chairs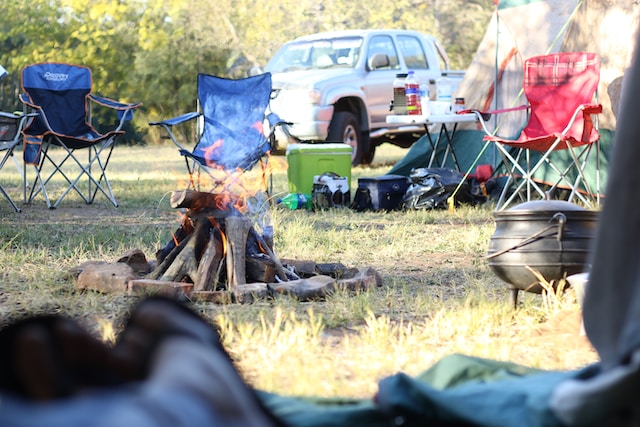 After a day of hiking and exploration, relaxing by the campfire is the perfect way to unwind. Embrace comfort without splurging on expensive chairs; opt for the ALPS Mountaineering King Kong. This budget-friendly option offers ergonomic support and a pocket-friendly price, making it an essential item for relaxation under the stars. It's easy to use, incredibly portable and more importantly, comfortable. And it comes with cup holders and storage pockets.
7. Navigate Confidently: Multifunctional Budget Compasses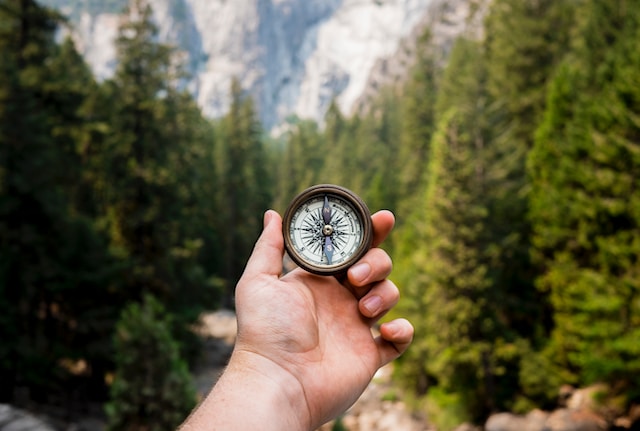 Getting lost in the wilderness is not a thrilling part of camping. Ensure you stay on track with the Suunto MC-2 Compass, a budget-friendly option with precise direction and a slope indicator if you enjoy mountaineering. Its features can be overwhelming for those new at camping but you'll enjoy discovering how it works. Investing in a reliable compass will keep you on the right path without straining your budget.
8. Safety First: Budget Outdoor First Aid Kit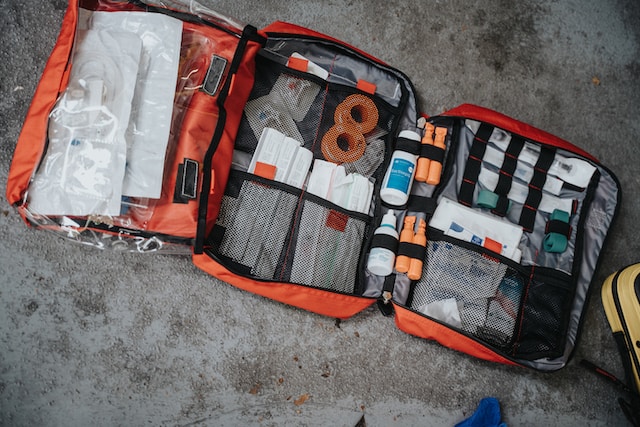 Your safety during camping trips is of utmost importance. A first aid kit is a camping essential that you should not leave home without. Most kits come with an assortment of supplies. By prioritizing safety with a budget-friendly first aid kit, you can enjoy your camping experience worry-free. And don't forget to put your medications in the first aid kit.
9. Capture Memories Affordably: Budget-Friendly Action Cameras
What's a camping trip if you can't take great pictures? It's crucial to keep recollections of your camping trips. You can repeatedly revisit your outdoor experiences with the Akaso Brave 4 Pro, a budget action camera. You'll take beautiful pictures and even videos in slow motion. Utilize low-cost technologies to preserve your camping experiences without going over budget.
10. Efficient Gear Carrying: Affordable Hiking Backpacks
​​A reliable backpack is an essential on any camping packing list. The selection available at Backcountry covers all types of camping trips. Keep an eye out for camping coupons and discounts to find the best deals on hiking backpacks. Opt for durable, lightweight backpacks with interior and exterior storage options.
Explore Nature On a Budget
Prepare for your camping trip in advance and look into the greatest offers on camping gear. Keep an eye out for affordable solutions since online retailers like Moosejaw frequently offer discounts and special deals. Also, when buying camping supplies, consider that retailers may offer off-season discounts and clearance deals on outdoor gear.
Outdoor shop Sierra Trading Post also offers a wide selection of camping must haves and outdoor essentials for a range of budgets.
Also, here's a tip: consider borrowing camping gear from friends or family if you're trying out camping for the first time or a new hobby. As an alternative, consider renting, especially for pricey equipment like tents and camping stoves.
Camping is a wonderful opportunity to connect with nature and create lasting memories. With these budget-friendly tips and essential camping gear, you can enjoy the great outdoors without straining your wallet. Embrace the adventure and savor every moment, knowing that a fulfilling camping experience doesn't have to come at a high cost. Happy camping and happy savings!
Savings Enthusiast​​​​​​​ Bio: Amee
As an experienced camper and hiker, I have a unique perspective on the kind of gear needed to have a comfortable and memorable camping trip. Also, hobbies should be affordable to all. I focus on affordability when reviewing camping and hiking gear. Join me on this journey. I hope to inspire you to embrace the wonders of the great outdoors.