Rock the Rink without Emptying Your Wallet: Affordable Curling Sport Equipment
Take to the ice with confidence, with great value curling gear that doesn't sacrifice top quality.
With roots stretching back to the 1600s, curling is a sport that began in Scotland and has become a mainstay of the Winter Olympics. Since its introduction as a medal sport at the 1998 Games, curling has grown to include men, women, and mixed doubles tournaments and has rapidly been gaining popularity.
Countries with a rich history of winter sports have embraced the challenge of curling, such as Canada, Sweden, and Switzerland. In recent times, Britain's Team GB has also achieved great success on the ice.
Now is the time to get involved in this unique sport. Fortunately, with a little research, you can find excellent curling equipment that doesn't empty your wallet.  From low-cost curling brooms to cheap curling sliders, we explore the best budget options without sacrificing top quality and performance.
Find deals on curling brooms and broom heads
Before you set out onto the ice, you have to choose a curling broom. There are three major parts to consider; the handle, the head, and the pad. 
The type of material used to construct the handle and the head has an effect on the cost. Top-of-the-line carbon fiber is lightweight, ideal for combating fatigue as games wear on, with a stiffer handle more effective for directing power. However, it is also more expensive and carbon fiber tends to be in the realm of professional curlers.
The biggest advantage of alternative materials, like fiberglass, is the cost. Modern fiberglass curling brooms are still very lightweight, easy to use, and best of all, kind to your wallet. Many recreational curlers opt for Fiberlite brooms, which are a composite of both carbon fiber and fiberglass.

It's easy to find a variety of low-cost curling brooms in stores across the USA. Investing in a good composite broom will ensure you're not giving up lightweight, powerful attributes for a cheaper option. 
The diameter of the broom is also an important consideration. Most brooms will measure from one inch in diameter to one and one-eighths of an inch. It doesn't seem like a big difference, but the size of your hands and your height will affect your choice.
Score discounts on sliders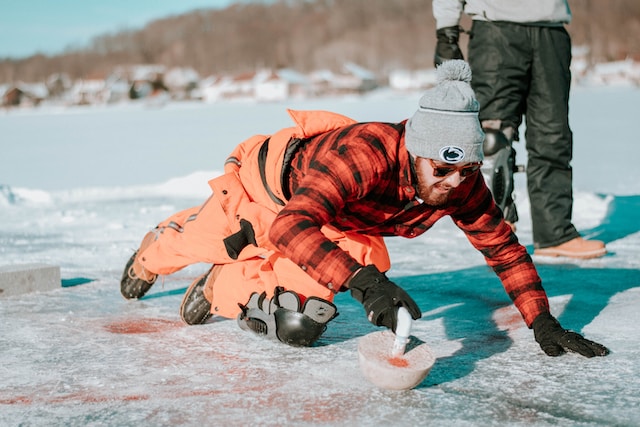 You will want to get some serious traction on the ice. A good pair of shoes, even cheap curling sliders, can help you get to grips with the surface.
Curling shoes are adaptable, with two different soles. There is the gripper-style sole, which works like the winter tire of a car to gain extra grip. The slider soles are often created from a material called polytetrafluoroethylene - which might be found on non-stick products in your kitchen under the Teflon brand.
A faster slider is likely to be best for your game. The thicker the slider, usually, the faster it goes, as there is less friction on the ice. To get an idea of the speed of your curling shoes, there is a universal scale in curling, where speed 12 is rated as the fastest.
If you want to find a high-performing pair of cost-effective curling shoes, you can explore a variety of discount stores that offer sporting goods, or clearances and sales from specialist curling suppliers.
Get grippy gloves for less
It's important to find a reliable pair of grippy gloves for curling. They bring much-needed protection and warmth and a better grip on the stone and the broom.
When you shop at Big 5 Sporting Goods, you can find an array of top-quality gloves that can be used for curling. The Promar Blue Latex Grip Gloves provide a fantastic option for a very affordable price, with a strong grip latex palm. 
For a slightly higher price, you can opt for the TaylorMade Men's Stratus Tech Golf Glove. These are ostensibly used for golfing, but the durable performance, wear-resistant Hypertec material, and comfortable fit make them ideal for curling too. 
These are just two options of discounted curling gloves available. It's important to remember that you don't need to spend a great deal of money to purchase top-quality curling gloves.
Save on a stopwatch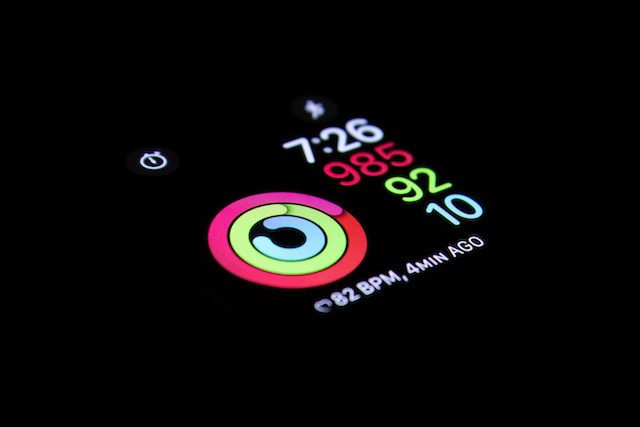 There are three main functions for stopwatches in curling. First, to help players anticipate how far the stone will travel based on the time it takes from the backline to the hog line. 
Secondly, stopwatches allow you to determine how fast the ice is while the stone is in motion. Finally, they also help maintain consistency between teammates regarding how much weight to throw on hits.
The best stopwatches in curling are typically easy to read and use. If you are searching for budget-friendly stopwatches, Dick's Sporting Goods has a great selection offering good value.
For example, the Dick's Sporting Goods Stopwatch Pro features incredible accuracy to 1/100th of a second, a durable grip, easily adjustable settings, and a lanyard for your convenience. For $19.99, it's a great option that covers all that you need.
You might consider the Champion Stopwatch Set with an easy big-digit display and precise features that allow you to set your schedule ahead of time. With shock resistance, this stopwatch can survive a bump. As it's part of a set of six, it's also incredibly convenient if you want to purchase a few for the team.
If you want to be a star of the rink without splashing out on expensive curling equipment, there are plenty of ways to do it. Starting with a strong and lightweight composite broom, sliders with serious traction, a pair of reliable grippy gloves, and a precise stopwatch will set you up to rock the rink in this unique and fast-growing sport.