Holiday Deals for the Best Gifts 2023
The holiday season is upon us which means it's time to shop! We all know the bills can start to rack up during this time of year, making saving more important than ever. There's no reason to break the bank during the holidays, so regardless of who you're shopping for, we've got you covered. Score great deals on gifts for all your friends and family from their favorite retailers with our top holiday coupons and promo codes, all right here! Plus, keep reading for our bonus 2023 holiday shopping guide! 
Discover the Best Holiday Deals and Promo Codes
This 5% off coupon is valid on all purchases at Samsung. This offer is for new and existing customers and can be used both online and in-store.
Open the Samsung site in a new tab
Open the Hotwire site in a new tab
Open the Constant Contact site in a new tab
Available until further notice
Open the BaubleBar site in a new tab
Open the PUMA site in a new tab
Available until further notice
Visitng a new city? Let Viator help you plan your vacation activities! Save on tours, concerts, and more, with US activities starting at just $8.78!
Open the Viator, a Tripadvisor Company site in a new tab
Open the maurices site in a new tab
Available until further notice
Open the Collage.com site in a new tab
Available until further notice
Open the Lands' End Business site in a new tab
Open the Green Chef site in a new tab
2023 Holiday Shopping Guide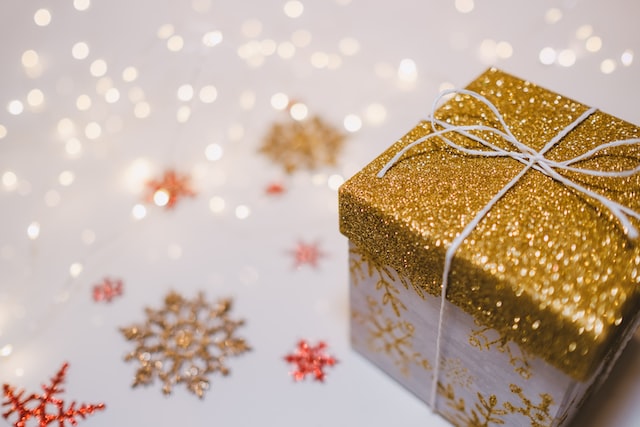 While the holidays are a time meant to be filled with giving, family reunions, and cheer, it can be an incredibly stressful time of year. Finding the perfect gift for all of your friends and family is quite the challenge, and as soon as December 1st rolls around, the pressure is on! Not only do you have to come up with thoughtful presents for those around you, you also have to consider the costs. If you're anything like us and went all in on your Black Friday shopping, you may find yourself on a tight budget this holiday season. But no need to worry- we're here to share some of the best holiday gifts, where to get them, and how to find the best deals around! 
Christmas decorations on sale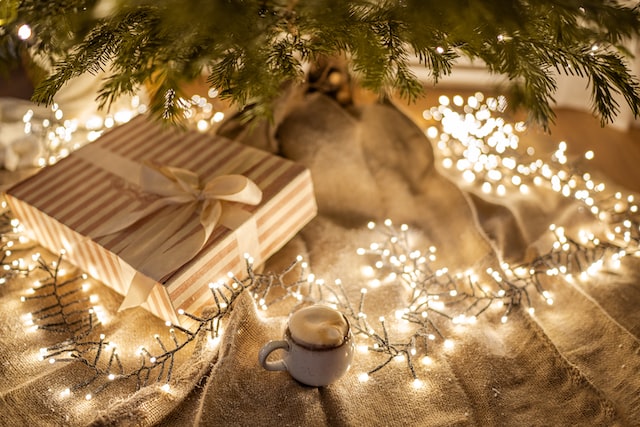 Looking for some last-minute Christmas decorations? It's never too late to get into the holiday spirit! Nothing says holidays like decorations do, and luckily, you can find holiday decorations for great prices. Whether you're searching for lights, inflatables, wreaths, you name it, you can surely find it at a price you're willing to pay at these shops. 
Target Christmas decor
Right now, Target is offering up to 30% off Christmas decorations, including trees, lights, stockings, and more! You can place an online order and choose to have it quickly delivered, pick it up in a Target near you, or regular shipping. If you're looking for extra Target savings, apply for a RedCard to get 5% off of every order. Check out these items you can save on right now:
Amazon 
Amazon is a great online retailer to check out for all your holiday decoration and gift needs. From home to fashion to electronics, you can get all your Christmas shopping done in one place. Visit their website for their holiday gift guide by prices, from $10.00 to $250.00. Below are just a few examples of the range of deals on decor you can find on Amazon now:
Bed Bath & Beyond
Bed Bath & Beyond is offering 30% off holiday decor this Christmas season. Shop wreaths, outdoor decorations, ornaments, and other Christmas essentials, and save on the Bed Bath & Beyond website! Plus, when you sign up to receive their newsletter, you'll get a 25% off coupon to apply to your next order. Check out these great products:
Holiday Savings Tip:
Artificial trees are a great way to save on Christmas trees. Store them in your garage or basement during the rest of the year, but never have to worry about purchasing another tree again!
Fashion and beauty holiday gift ideas
If you're on the hunt for the perfect gift for your favorite lady, look no further! We have compiled a list of the best shops with special holiday discounts. Here are the stores where you can save the most this holiday season: 
Blue Nile
Jewelry is always a staple when it comes to holiday gifts and Blue Nile is a great place to score jewelry deals. Right now, they're offering free 2-day shipping, perfect for getting your holiday gift in time for Christmas. And, if you sign up for their newsletter, you'll get $50 off your next order. Here are some gift ideas available on the Blue Nile website now:
Macy's
Macy's is a great place to shop for clothing, shoes, and jewelry for the ones you love over the holidays. Every year they offer great prices on gifts from all of your favorite brands. As a part of Macy's 2023 holiday sale, you can find gifts marked down as much as 40%. Check out these gifts you can save on in time for the holidays:
ASOS
Shop the ASOS website for great deals on clothing and accessories in time for Christmas! Right now, they are offering 20% or 25% off orders with codes TAKE20 or TAKE25. Don't miss this opportunity to save on your holiday gifts:
Stocking stuffer deals for the whole family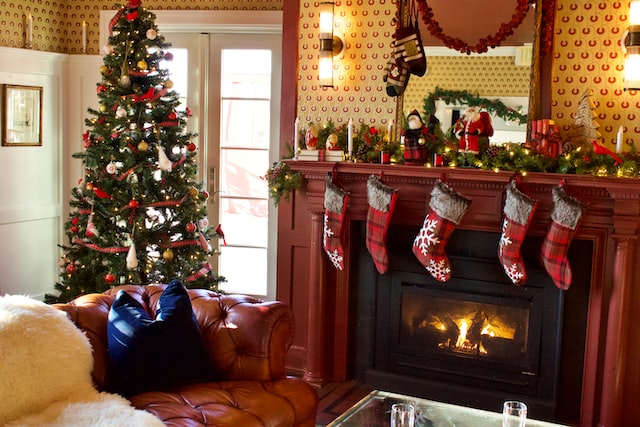 Purchasing some stocking stuffers is a great way to put a finishing touch on your holiday gifts for your partner and children. Remember the days of being a kid on Christmas morning, opening your presents under the tree, only to find out that there's more in your stocking? Nothing tops that excitement! Anything can be a stocking stuffer, from beauty or cosmetic products to small electronics to gift cards, the possibilities are endless. Here are some of our recommendations on where to find the best stocking stuffer deals this year. 
Holiday Savings Tip:
The best deals during this time of year almost always happen in the after-Christmas sales! Check out our after-Christmas sale shopping guide for more ways to save!