Beginners Guide: What to Pack in Your Gym Bag
Want to look the part when you head to the gym? Here's everything you need to pack for your workout.
A gym is a place where you should feel comfortable working out, no matter your level of fitness or experience. But that first time walking through those doors can be daunting.
Where are the lockers? How do the machines work? And what's the protocol for the weights room? The first thing to realize is that nobody is really looking at you, they're too busy flexing their muscles in the mirror.
Even so, you want to look the part, and strolling in with everything you could need with give you a confidence boost and also make your workout more comfortable and enjoyable. 
So how should you be packing the perfect gym bag? What will you need and what can you leave behind? Let's take a look. 
A trusty sweat towel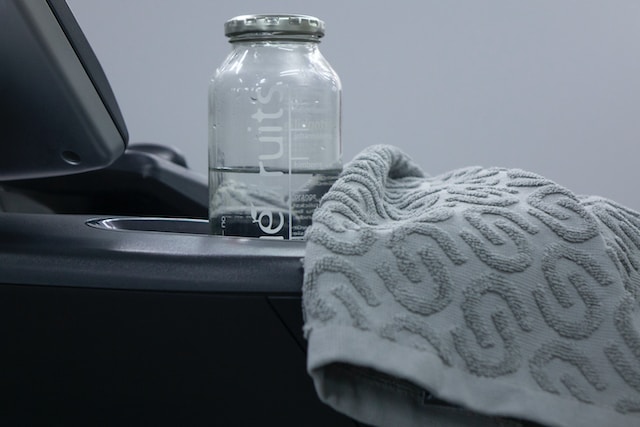 If you're doing it right, you'll probably work up a bit of a sweat during your workout. One of the simplest items is often the first one everybody forgets - a sweat towel. 
Using one helps prevent dirt, oil, and sweat from accumulating on your skin.  Carrying one is crucial because the build-up of dirt and debris can potentially clog your pores and lead to excess pimples and spots.

Sweat towels are especially useful for cardio exercises, where you naturally sweat a lot. It's much more comfortable to feel dry and fresh during your workout, not to mention the added hygiene benefits when using shared gym equipment.
You can check out Dick's Sporting Goods for a range of practical sweat towels and other gym bag toiletries. We particularly like the Ame & Lulu Women's Sport Tennis Towel. You can dry off in style with an array of colorful and stylish designs and the quick-drying microfiber material means it is small to pack but incredibly absorbent.
Headphones for the workout tunes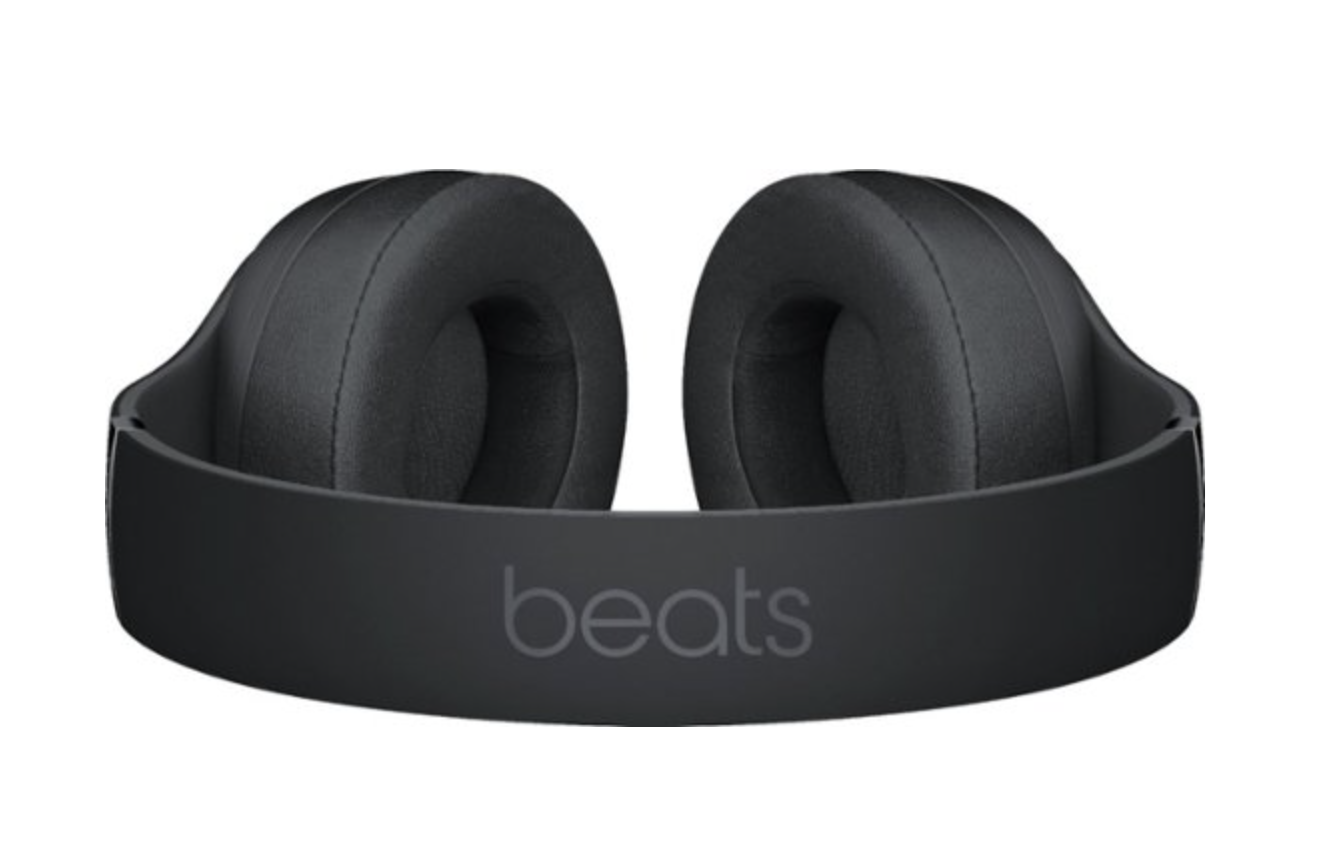 Nothing beats the right music for getting you in the zone. As you stroll around the gym you'll find most people are plugged in, so they can focus on their reps.

Why bring headphones? Because music is a sure-fire motivator to get you started on your workout and keep you moving. Maintaining that positive mindset is an essential part of reaching your exercise goals - that's why you always see pro athletes plugged in before they compete.
If you're seeking a great set of headphones or other electronics for your gym bag, then Best Buy has plenty of amazing choices. Our top pick is the Beats by Dr. Dre Beats Studio Wireless Noise Canceling Headphones. With a crisp sound, long battery life, comfortable fit, and convenient wireless setup, these headphones will make a perfect workout buddy for you.
The noise-canceling feature can shut out the hustle and bustle of the gym around you and allow you to focus on your workout for the best results.
A pair of stylish gym sneakers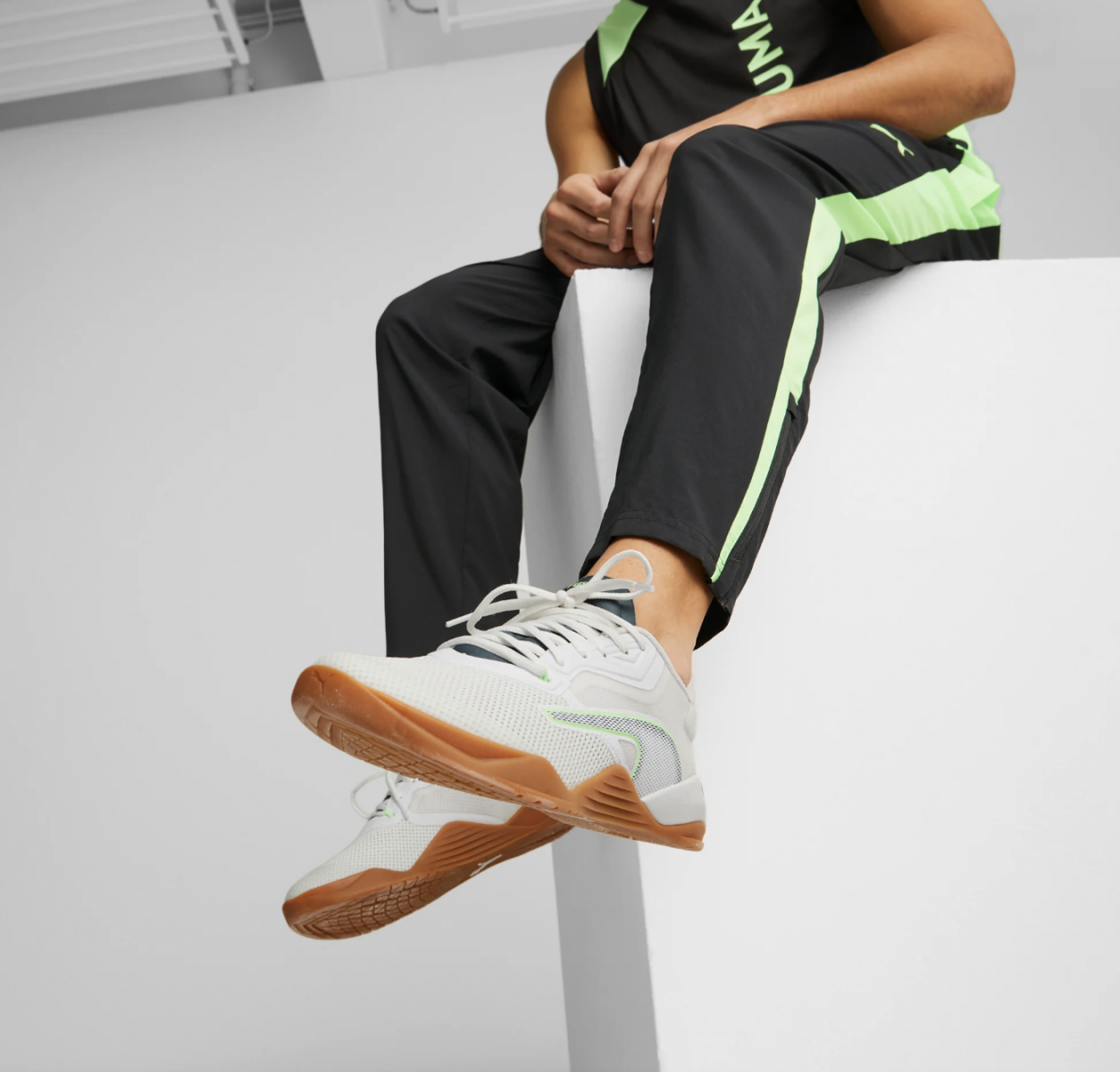 Another item to add to your gym bag checklist is a pair of gym sneakers. Yes, you probably have multiple sets of sneakers in your wardrobe already, but it's worth reserving some just for the gym.
Not only is it more hygienic if they're not worn in from the outdoors, but more specialist gym sneakers are also designed for stability and performance. The shoes you wear for lifting weights will require control and ideal foot placement, compared to your daily sneakers, which will be more about comfort and cushioning.
You also don't want to expose your gym shoes to everyday wear and tear. They're made for a specific environment, and wearing them while doing your daily tasks could mean you're buying a new pair of gym sneakers sooner rather than later.
This is where Puma comes in. They have a fantastic selection of gym sneakers you can wear with style. Currently, we are hyped with the Fuse 2.0 Men's Training Shoes, which incorporate expert insights from athletes and the running community to develop sneakers with great fit, stability, and support. 
The PUMAGrip rubber provides great traction on a variety of surfaces, and there are grooves for easy foot splay and a heel clip to minimize unwanted movement.
With an internal midsole for extra shock absorption and sew construction, purchasing the Fuse 2.0 training shoes will mean you're buying gym sneakers that are made to last.
Don't forget a water bottle!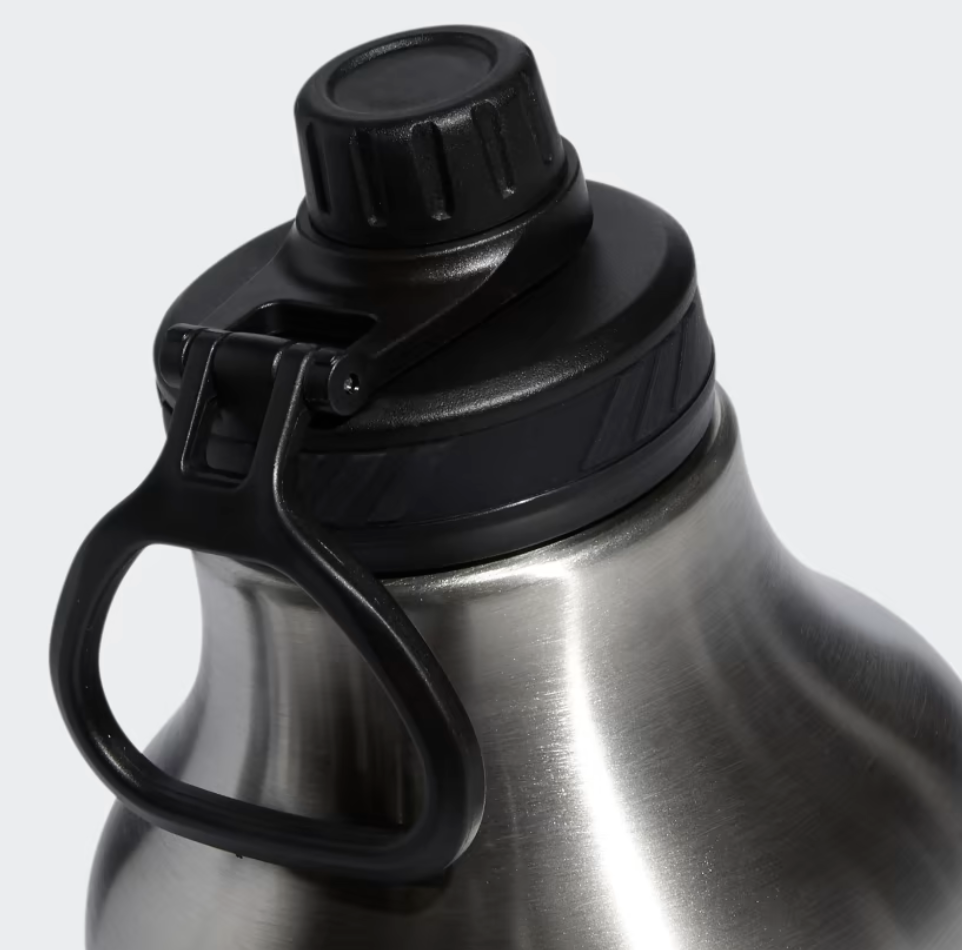 Staying hydrated during your workout is essential, but water bottles are often forgotten as often as sweat towels! Pop one in as a gym bag necessity. There are plenty of different water bottle types that you can choose from, but one of our favourites is from Adidas.
The Steel Metal Bottle 2L is an innovative solution for hydration on the go, and it's stylish too. It is made from stainless steel, so this bottle will keep your water cold for a longer time - for up to 24 hours.
It's a practical way to ensure you always have a cool bottle of water by your side to refresh and hydrate during a tiring, sweat-breaking workout. And with a two-liter capacity, you'll be reaching your daily hydration goals.
Protein-packed snack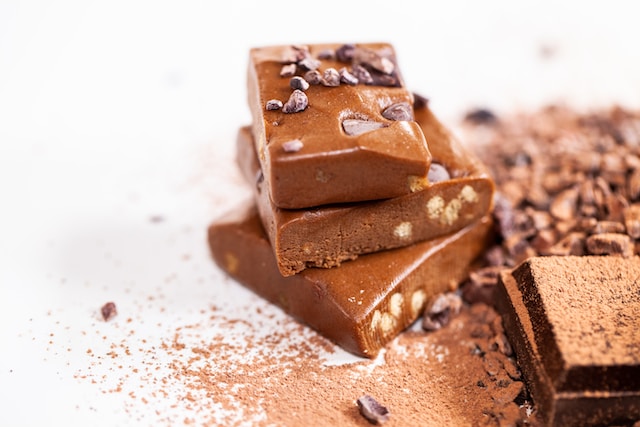 Water isn't the only essential element for exercise. After a full workout, your body will need protein to sustain energy. That's why having snacks on your gym bag checklist is pretty important. 
Take food packed with protein, as the amino acids present in protein help repair and rebuild your body after a workout. Protein can reverse any damage to your muscle cells from a standard workout and build new muscle cells. 
Ideally, protein should be consumed within 30 minutes of finishing your workout, so a snack in your gym bag is ideal.
Vitacost has a great selection of protein-filled products. One of the best snacks you can eat is the Kind Breakfast Bars which come in a variety of flavors, from almond butter to dark chocolate cocoa and peanut butter banana dark chocolate. It's a healthy whole-grain snack to boost your protein intake, and tastes great too! 
These five essential items for the gym bag will help throughout your workout at every stage - before, during, and after. Ensuring you stay comfortable and clean with a motivated mindset, a well-hydrated body, high-performance gym sneakers, and practical protein-boosting energy will mean you hit the gym like a pro.