When you make a purchase using one of these coupons, CNET may get a commission.

Snake River Farms Coupons
All active Snake River Farms Coupon & Promo Codes for April 2021
Snake River Farms is a premium beef and pork brand owned by Agri Beef, a family-owned company. The company produces and sells a wide variety of steaks, ribs, roasts, and more. All of the animals are humanely raised within the company's 12 locations. You can save big by using a Snake River Farms coupon on your order.
close
Unfortunately there aren't any Snake River Farms offers available right now
Why don't you try out some of the other top coupons our team has found for similar stores?
Recently Featured Snake River Farms Coupons & Promo Codes
Get $25 off Your Order with this Coupon Code
Save at Snake River Farms with Free Shipping on all Hams
16% off Sitewide at Snake River Farms
15% off Easter Centerpiece Meats at Snake River Farms
Grab 15% off Your Order at Snake River Farms
Ribeye, Tenderloin & Strip Steaks under $60
Coupons You May Also Like
Helpful Store Info & Advice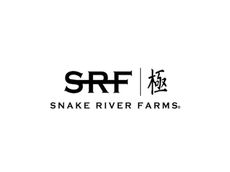 How do I use Snake River Farms coupons?
Place the items you wish to purchase into your shopping cart.
Go into your shopping cart. You can find the shopping cart icon at the top-right corner of the page.
In your shopping cart, look for a section that says, "Do you have a promo code or a gift card?" Click on it.
Enter your Snake River Farms coupon code in the promo code section and click "Apply."
The Snake River Farms coupon doesn't work. What can I do?
If you're having trouble, here are a few solutions:
Was the Snake River Farms coupon code entered incorrectly? If so, copy and paste the code instead of typing it in manually.
Do the contents of your cart match the coupon requirements? If not, change the items in your cart or search for a new coupon.
Has the coupon expired? If so, you'll unfortunately have to find a new coupon to use.
Does the coupon have a minimum order value that needs to be met? If so, make sure you meet this value so that you can use the coupon.
Does Snake River Farms have a permanent sale section?
Yes, the company does have a sale section. Snake River Farms sale items can be found either in the SALE or specified SPECIALS section for each category. Savings will vary, and quantities are limited to available inventory on hand. You can also use Snake River Farms coupons for extra discounts.
Is there free shipping at Snake River Farms for customers?
There is no policy for free shipping on the company's website. However, free shipping is available through Snake River Farms coupon codes. Make sure to search around and see if any coupon codes are available at this time.
Customer-specific discounts at Snake River Farms
Are there any Snake River Farms military discounts available?
No, the company does not offer a Snake River Farms military discount at this time. You can use a Snake River farms promo code to save on your order though.
Can you get Snake River Farms coupon codes for new customers?
No, there are no Snake River Farms discount codes for new customers at this time.
Can I get Snake River Farms newsletter deals?
Yes. From time to time, Snake River Farms will send exclusive deals through its email newsletter. Snake River Farms coupons will vary in savings amounts, so make sure to check your email often.
Are there any Snake River Farms birthday discounts?
Snake River Farms does offer a birthday discount. To receive the Snake River Farms birthday discount, all you need to do is sign up for the company's email newsletter. You should receive the discount on your birthday month.
read more close