Samsung Promo Code – Save $850 in March 2023
3.7 out of 5 stars found from 175 votes
Currently Active Coupons: 38
Available until further notice
This 5% off coupon is valid on all purchases at Samsung. This offer is for new and existing customers and can be used both online and in-store.
Expires the day after tomorrow
Available until further notice
Available until further notice
Expires the day after tomorrow
Expires the day after tomorrow
Available until further notice
Expires the day after tomorrow
Expires the day after tomorrow
Expires the day after tomorrow
Expires the day after tomorrow
30 day statistics: 50 new Discounts added • 9 tested manually • Last modified on 03/24/2023
Recently Featured Samsung Deals & Coupons
These Samsung coupons have been marked expired, but feel free to try them out.
Coupons You May be Interested In
All Valid Samsung Discount Codes & Offers in March 2023
| DISCOUNT | Samsung COUPON INFORMATION | Expiration Date |
| --- | --- | --- |
| $850 | Save at Samsung - Save up to $850 off select Galaxy S23 Series Smartphones - Get up to $750 Instant Trade-in Credit, plus up to $100 Instant Samsung Credit & 50% off 1 year of Samsung Care+ | Currently, there is no expiration date. |
| 40% | Grab 40% off Select Deals in the Discover Samsung Event at Samsung | March 26, 2023 |
| 30% | Save Big: 30% off Sitewide | December 31, 2023 |
| 5% | 5% off Sitewide at Samsung | December 31, 2023 |
| $100 | Click Here to Use this Samsung Offer: $100 off The Freestyle Projector | March 27, 2023 |
| 15% | Grab 15% off Odyssey G6 32 Inches G65B Monitor | March 31, 2023 |
| $10 | Samsung Promo Code: $10 off Your First App Order | Currently, there is no expiration date. |
| 5% | Save Big: 5% off 1st Select Products With Sign Up | March 31, 2023 |
| 5% | Save Big: 5% off Eligible Items | April 13, 2023 |
| 5% | Grab 5% off Eligible Items | Currently, there is no expiration date. |
Most Popular Coupon Codes
Helpful Store Info & Tips
Redeeming your Samsung promo code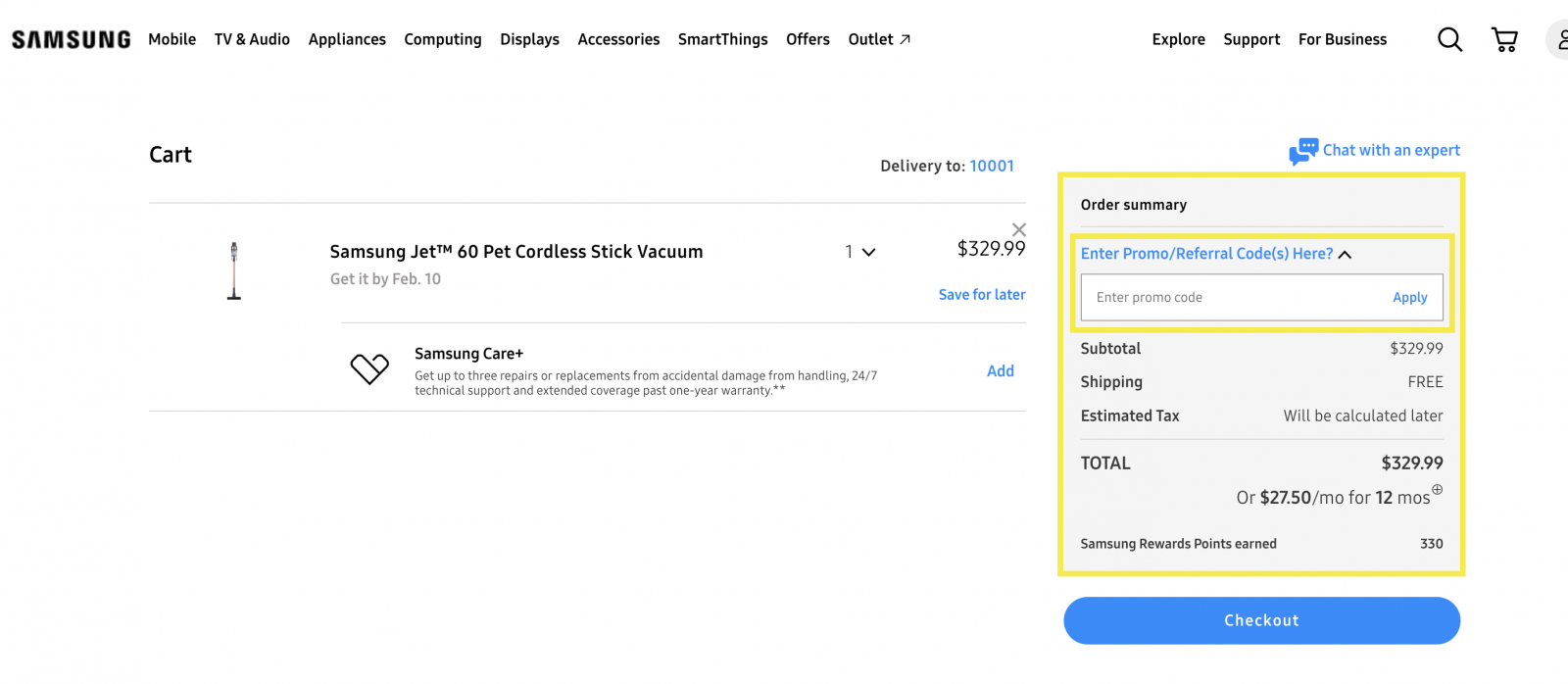 Select the coupon code you desire and copy it. 

Add the product to the shopping basket.

Select options and add-ons for your product and add to your cart.

In the top right-hand corner, click the shopping cart icon to go to checkout. 

On the right-hand side of the page, under "order summary," paste your promo code into the "enter promo/referral codes here" box. 
What can I do if my Samsung discount code isn't working?
We check our Samsung promo codes regularly to make sure they work but sometimes things don't work out as intended. If you're having trouble applying your coupon code, check through the following:
Have you put in your Samsung promo code correctly? Even if only one letter or digit is wrong, or in the wrong case, then the code won't work – it's easier to copy and paste.

Check the expiration date of the coupon code. Most are time-limited and won't work after they expire.

Is your Samsung promo code restricted to certain items? Not all codes are site-wide, so it's worth checking that your purchase is included in the coupon.

If none of these have helped, then you can contact Samsung customer service.
Save on Samsung Galaxy new releases and popular products
Samsung Galaxy S23 Ultra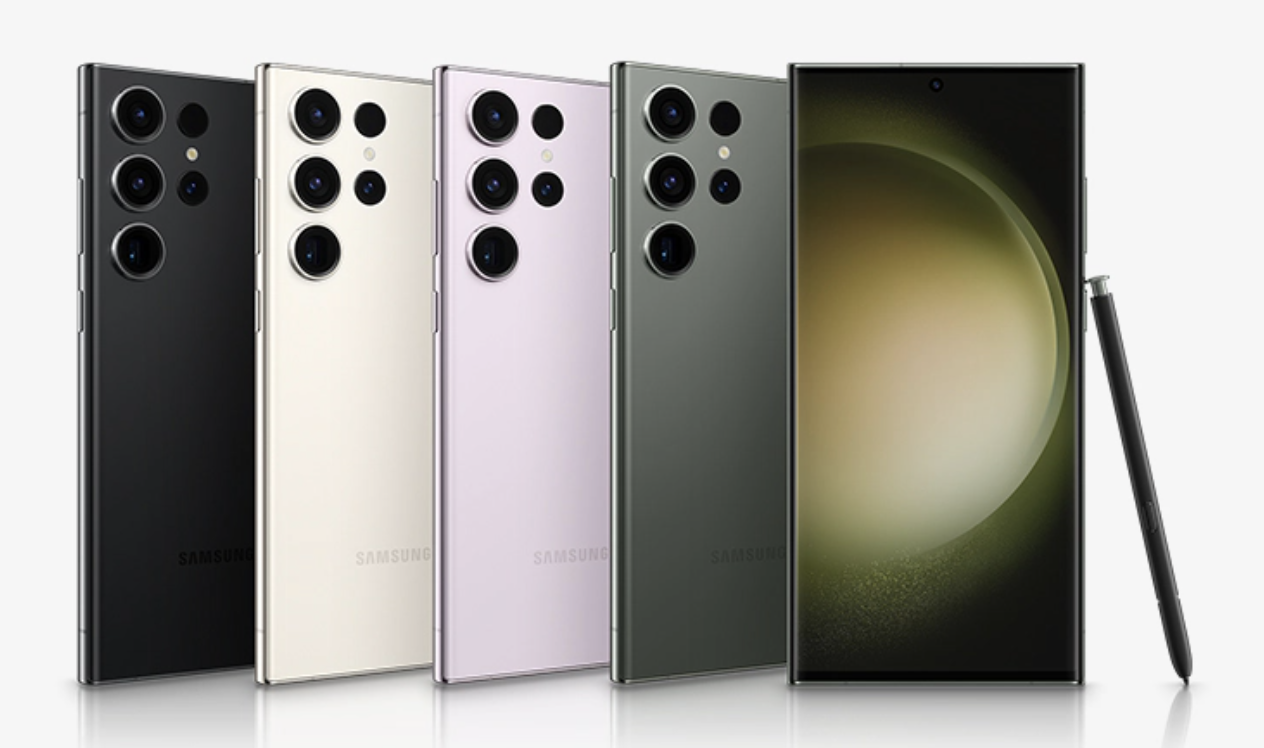 The Samsung Galaxy S23 Ultra is the newest Galaxy phone with the highest camera resolution on a phone, long battery life, and an embedded S-Pen. Pre-order your new Samsung Galaxy S23 Ultra by February 16 to save up to $1,000 on your purchase! Simply trade in any older Galaxy model in any condition. Plus, you'll receive $50 in Samsung credit with your purchase. 
Samsung Galaxy Z Flip4
Samsung just announced the new Galaxy Z Flip4, a modern take on the classic flip phone. It is 5g compatible and is available in two different sizes: 238GB or 256GB. You can also order the phone in 4 different colors, including bora purple, graphite, pink gold, and blue. The Flip4 became available for purchase on August 26th. 
Galaxy Z Fold4
The Galaxy Z Fold4 is another futuristic Samsung smartphone. This version folds vertically, creating two side-by-side screens. The Fold4 comes in phantom black, beige, and grey-green; you can purchase your phone with either 256GB or 512GB of storage. And, of course, this phone is 5g compatible.
Samsung Galaxy S21 5G and 5G+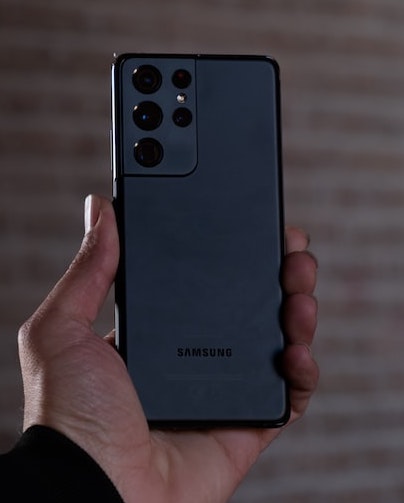 If you're looking for a smartphone upgrade, the Samsung Galaxy S21 5G or 5G+ may be the perfect choice for you. These smartphones have 8k resolution, offering professional-quality images. Users report that the design is more modern and sleek than previous models. To save on your new Galaxy S21, you may be able to trade in an older model; check out the Samsung website for more trade-in information. 
Samsung Galaxy S22 Ultra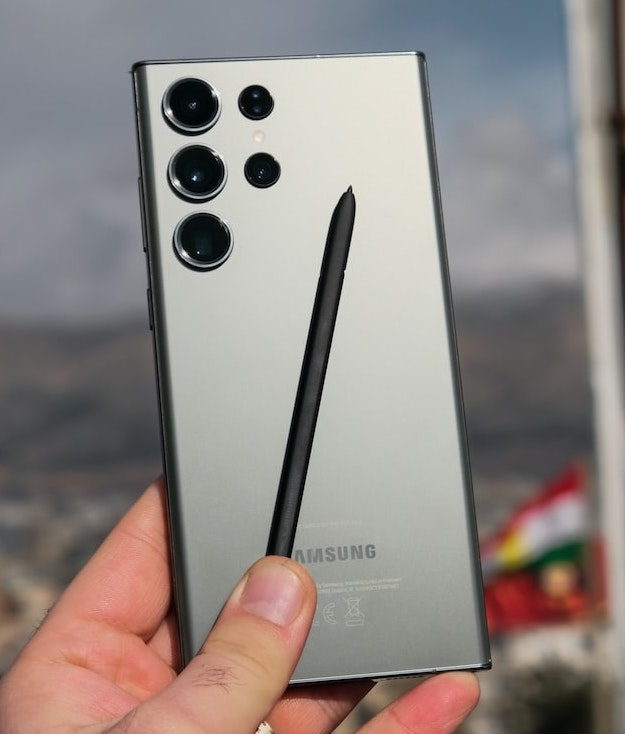 The Galaxy S22 Ultra offers the fastest processor of all Samsung phones. It comes with a built-in S-Pen, a "nightography" camera, and a long-lasting battery. You can score up to $280 of trade-in credit to help you purchase your new smartphone for a lower cost. 
More popular Samsung products
Galaxy Watch 4: This smartwatch model offers advanced tracking for your fitness and wellness routines.

Galaxy Tab S8 Series: This series of Samsung tablets features a larger, higher-quality display, comes with an S-Pen and has an ultra-wide camera. 

More Samsung smartphones: including Galaxy S, Galaxy Z, Galaxy A, and many more.
Annual Samsung sales
Black Friday sale
The Samsung Black Friday sale is the perfect time to save on some brand-new tech. In previous sales, you could save up to 35% on fridges, 30% on washers, up to $1800 on Samsung QLED 4K TVs, and up to $500 on the Samsung Galaxy Tab S7 in the Samsung Black Friday sales.
Public holiday sales
Public holidays such as Memorial Day, 4th of July, and Labor Day are also known for providing huge savings. Expect a discount between 5% to 50% on specific items on Samsung public holidays. On these occasions, you can also get a variety of attractive Samsung promo codes.
Samsung's seasonal sales
Watch out for seasonal discounts offered on Samsung's Christmas sales and days leading to the start of a particular season. They also offer seasonal Samsung deals that can be used to get huge rebates.
Important Samsung saving info 
Samsung student discount
If you're a student or you work in the education industry, Samsung offers a student discount of up to 30% on retail prices. Students are also eligible for the highest online trade-in amounts, free delivery, and 0% interest special financing for select products. Check out the Samsung education offers page for more details.
Refurbished product savings
Samsung offers refurbished Galaxy smartphones for up to 30% off their original price. They provide a quality inspection of their renewed products and offer a 1-year warranty on the device.
Sign up offer
Signing up for the Samsung newsletter is a great way to stay in the loop on all the active and upcoming Samsung offers and discounts. You'll also be informed of any new product announcements, chances to enter sweepstakes and contests, in addition to invitations to special events near you. Plus, you'll receive a newsletter sign-up coupon for $25 off your next purchase.
Get free shipping
Samsung offers 2-day, contact-free, free shipping to most destinations. It's useful to remember that terms and conditions for free shipping on Samsung products may vary according to different geographical locations. They sometimes also offer rebates for expedited shipping orders.
Samsung military discount
If you're a serving military person or a veteran, you're eligible for a Samsung military discount of up to 30%. This deal is also extended to family members. You'll also receive free delivery with easy returns, in addition to the highest trade-in values for your old Samsung devices. To get the rebate, you must verify your ID before the online platform can show you applicable discounts.
Sale section 
If you're looking to get large discounts, the best place to find a Samsung sale is the "Offers" page. The link is located in the navigation menu at the top of the Samsung website. It's also not unusual to find Samsung clearance products, which often include some of their most popular gadgets and electronics.
Cashback at Samsung
You can get Samsung cashback offers by downloading the Samsung Pay mobile app. You will get a cashback discount almost every time you purchase something on their mobile app. They also offer plenty of Samsung coupons and various types of cashback deals on their website in the "Offers" section and by joining their rewards program.
Business discounts
Samsung for Business is a program for business owners that allows you to save on high-volume purchases, bulk trade-ins, add-ons, and special limited-time offers. As a member, you can save up to 30% on smartphones, tablets, laptops, monitors, advertising technology, and more. Visit the Samsung website to learn more about how you can save.
Samsung Rewards
The Samsung Rewards program offers subscribers the ability to accumulate reward points that they may redeem for future purchases. Samsung membership also offers cashback opportunities, and you can accumulate points whenever you shop on Samsung.com, Samsung Pay, Samsung App, and the Galaxy Store.
First responder discounts
Samsung offers a first responder discount to medical professionals, firefighters, and police officers. To qualify for the discount, you must verify your identity on ID.me. You then will be eligible to get up to 30% off your next Samsung order.
Promo codes for first orders
If this is your first visiting the Samsung online store, look for promo codes for first orders in the "Offer" section. Samsung provides an instant discount to government employees, teachers, first responders, students, Samsung employees, military members/veterans, and people in other occupations. These new customer offers will give you a chance to save up to 40% without using any other special offers.
Insider Tip:
Samsung occasionally hosts flash sales where you can trade in your old devices and get extra discounts on smartphones, tablets, and smartwatches!
Refer a friend
Samsung rewards members can refer friends to Samsung in order to get discounts. After you make a purchase, you will receive a unique referral code to share with friends and family that will allow them to get 5% off their purchase. Whenever your friends or family make a purchase using your code, you'll receive rewards points to redeem on future purchases.
Samsung Galaxy app
Download the Shop Samsung app to score discounts on your order. You will get $25 off your first in-app order, in addition to personalized product recommendations and exclusive access to special Samsung offers. 
Price match policy
Currently, Samsung does not offer a price match policy. To save the most on your order, check here for coupons, or shop the "Offers" section of the website. 
Free gift with purchase
You can often get a free gift at Samsung on preorders or during special free gift promotions. These will typically be some type of accessory for the device. Some freebies at Samsung may be shipped separately from your order. Some Samsung items, such as their TVs, may provide a free service such as a streaming subscription or other perks that are emailed to you instead of being delivered to your home. These will typically be added automatically with a qualifying order.
FAQs 
Is Samsung Free worth having? 
If you do not already subscribe to other streaming services, Samsung Free may be for you! If you already are a Netflix, Spotify, or Disney+ member, then it may not be worth it. You can use the app to stream TV shows, listen to podcasts and music, read articles, and play your favorite games. The app is automatically installed on Samsung smartphones with Android 11 or newer. 
How can you get free Samsung digital coupons? 
Right here on our coupon page, you'll find frequently updated and tested Samsung online coupons. You can also sign up for the Samsung newsletter to be alerted of their promotions and offers live on their website. 
More information 
Purchasing Samsung gift cards
Samsung offers both physical and digital gift cards. You can even redeem your digital gift card using Samsung Pay by uploading it to your Samsung Pay app, where you can upload an unlimited amount of gift cards. On the app, you can also send digital gift cards to your contacts, to help them save on future Samsung orders. 
Samsung returns
Samsung does accept returns, however, the option is only available for 30 days on POWERbots and vacuums and 15 days for every other product. However, if you have purchased products under a specific promotion that extends the return period, you'll have 100 days to schedule your return. Once you request your return, Samsung will send you a FedEx return label for quick and convenient returns. 
Payment options
Samsung allows multiple methods of payment, including debit and credit cards, PayPal, Amazon Pay, and Google Pay. Additionally, you can use Samsung Financing to pay for your order over time. You must apply for financing, and, if you are approved, you can use it to pay for orders of $50 or more.