Macy's Coupon – Save 25% in January 2022
4.2 out of 5 stars found from 44 votes
Currently Active: 4
Macy's is a large chain of American department stores that sells a little bit of everything. At Macy's, you can find apparel for men, women, and children, shoes, furniture, jewelry, bedding, kitchen products, and more. The store provides customers with name brand and high-quality products within very affordable price ranges. You can absolutely find an online Macy's coupon that will help you save on your next order.
Available until further notice
30 day statistics: 6 new Discounts added • 18 tested manually • Last modified on 01/28/2022
Recently Featured Macy's Deals & Coupons
These Macy's coupons have been marked expired, but feel free to try them out.
Coupons You May be Interested In
All Valid Macy's Discount Codes & Offers in January 2022
| DISCOUNT | Macy's COUPON INFORMATION | Expiration Date |
| --- | --- | --- |
| 25% | Macy's Promo Code: 25% off Your Order | December 31, 2022 |
| 20% | 20% off When You Open a Macy's Card Today and Tomorrow at Macy's | December 31, 2022 |
| 20% | Save Big: 20% off Select Home Goods | February 02, 2022 |
| Deal | Save at Macy's - Free Shipping | Currently, there is no expiration date. |
Helpful Store Info & Tips
What are the best ways to save at Macy's?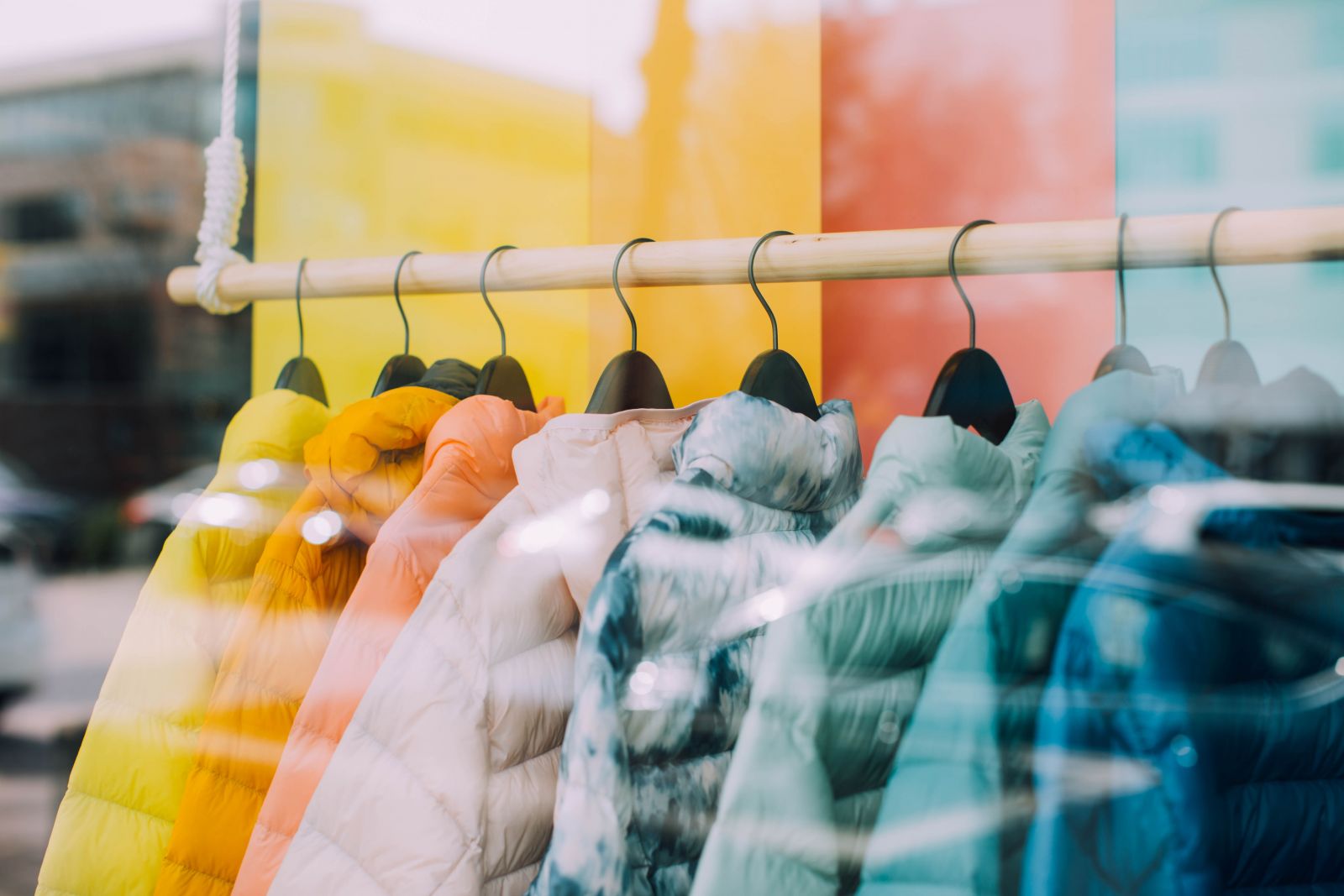 Macy's offers so many different ways for shoppers to save; you might not know which is the best for your current order. We have compiled our favorite ways to save at Macy's online below:
Macy's online coupons

Macy's clearance items

Macy's free shipping

The Macy's Star Rewards program
Macy's deal of the day: The Big Home Sale
Shop Macy's Big Home Sale today for some new items to spruce up your home. From bed and bath to kitchen and dining to luggage and more, you can save 20-65% on your home goods order! 
What time of year has the best Macy's sale?
The Macy's Black Friday sale
Each year, Macy's treats customers to some of the biggest Black Friday deals around. A previous Macy's coupon gave $10 off orders of $25 and $20 off purchases $50 or more.
Insider Tip:
You can also save during their Black Friday in July sale, another chance to get Black Friday-like savings on your Macy's order!
The Macy's Cyber Monday sale 
Cyber Monday is a great time to shop for holiday presents at Macy's. You can find discounts in every department, from clothing to home to beauty. 
Macy's public holiday sales
There are so many great deals during Macy's Labor Day sale. A Macy's promo code in the past offered shoppers 25%-60% off select products and styles.
Macy's seasonal sales
Summer is an awesome time to save at Macy's. Previous Macy's coupons gave customers 20% off summer clearance items.
Macy's online promo codes and discounts: FAQs
Does Macy's have a sale section?
Yes, there is always a Macy's sale available. The online Macy's clearance section includes all product categories, and you can find some of the lowest prices any time of the year with 70% off a large selection of items. Occasionally Macy's will run a Macy's VIP sale, the VIP sale can include items from a range of departments and will run for a limited time.
How can I get Macy's free shipping?
You can get free shipping at Macy's. By spending $99 or more on your order, before taxes are applied, you will be eligible for free standard shipping across the contiguous United States. This will automatically save you additional shipping fees. During certain parts of the year, i.e. the holiday season, the minimum spending requirement is lowered. Additionally, Macy's Star Rewards members always get free shipping. 
Can I get a military discount at Macy's?
No, Macy's does not offer a military discount at this time. However, military members can still save by shopping their permanent and seasonal sales, in addition to applying a promo code or coupon to their orders. 
Does Macy's offer cashback?
Yes, there is a Macy's cashback offer at this present time. When you sign up for Macy's Star Rewards, you will automatically get 1%-5% back of whatever you spend at the retailer. Macy's Star Pass cardholders can save at Macy's by earning Star Rewards points, earn 1,000 points, and get a $10 voucher for Macy's. Additionally, Macy's Star cardholders have access to Star Money Bonus days. Macy's cardholders can use coupons to save even more at Macy's.
Can I get a Macy's student discount?
No, you cannot get a Macy's student discount. Students are not eligible for an exclusive discount at Macy's, but they can still save by shopping the annual Macy's sales or utilizing the free shipping option.
Is there a Macy's newsletter discount code I can use?
There sure is a Macy's newsletter coupon that you can use. When you get this Macy's sign-up offer, you will get new Macy's deals sent to your inbox. This also includes 25% off your first purchase at the store.
What do I get for joining the Macy's rewards program?
There are many perks that come with the Macy's rewards program, Star Rewards. By joining the Macy's membership, you will get 1%-5% cashback, depending on your membership level. And, as you spend more, you will get exclusive Macy's promo codes and free shipping with no spending requirement.
How do I use my Macy's online coupon?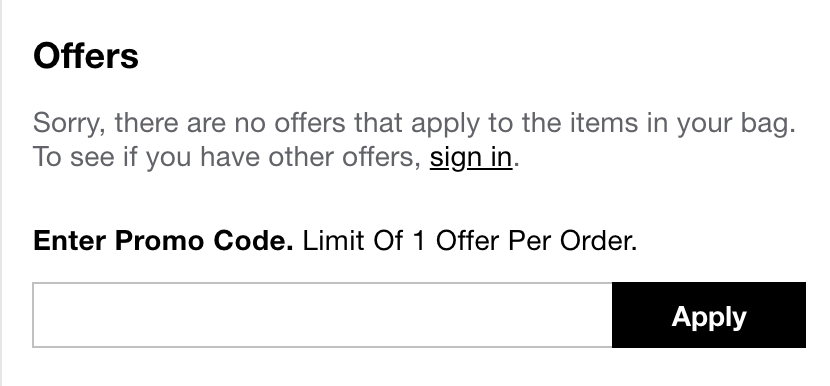 Find the Macy's discount code that will work for your order.

Add all your Macy's essentials to your online bag.

Press checkout and find the promo code box.

Enter in the Macy's coupon code and hit "apply".
What can I do if my Macy's online coupon code isn't working?
Can I still use this Macy's promo code today?

Did I enter the Macy's discount code incorrectly?

Do I need to spend more money?

Am I eligible to receive this Macy's offer?
Are there other Macy's discounts I should know about?
Macy's birthday discount
By joining the Macy's membership, called Star Rewards, you will automatically get a Macy's birthday surprise each year on the day you were born. To help you celebrate your special day, the store will send you a Macy's coupon for a different birthday gift each year so you can treat yourself to something extra.
Macy's price match policy
The Macy's price match policy states that you can get a price match within 10 days or less of purchase. If the product price goes down within that time frame, contact the company for a refund of the difference. Mattresses can be price matched, too. However, the products must have the exact same model specifications to qualify for this offer.
Macy's free gift with purchase 
Freebies from Macy's can be acquired in the beauty department. Sometimes you can get free makeup or makeup bags with the purchase of a specific brand of cosmetics. You could receive a free base or box spring with a specific mattress brand purchase. You can acquire a free gift from Macy's by following the deal stipulations found on their website.
Macy's furniture coupons 
Among the various categories of products Macy's carries, furniture is one of their biggest departments. Occasionally, you can find Macy's furniture coupons or Macy's Home coupons to help you save on your furniture order. 
Macy's jewelry coupons 
Macy's occasionally offers coupons specifically to help you save when shopping their jewelry department. Past coupons have offered up to 20% off their jewelry collection, so be sure to keep an eye out for future jewelry coupons! 
25% off Macy's orders
You can easily save 25% on your Macy's order by signing up for their newsletter. After you sign up, you will receive a promotion code offering 25% off. Plus, you'll be able to stay up to date with future Macy's sales as well! 
The best times to save this winter at Macy's
Macy's is one of the largest department store chains in the US. You can expect to find great clothing, jewelry, home furnishings, and more at great prices. Expect to save more this winter when shopping during one of their several winter sales.
The Macy's President's Day sale
The Macy's President's Day sale is one of their biggest sales of the year, so make sure you don't miss out. Last year, Macy's slashed prices up to 80% off many items in various departments. The President's Day sale begins on February 15, 2022, so make sure to check-in and see all of the great Presidents Day deals.
Martin Luther King Day sale at Macy's
You can expect to find some great deals at the Macy's Martin Luther King Day sale. You can expect the 2022 MLK sale to begin on January 18. Last year's deals included up to 70% off jackets, tops, shoes, and much more. Last year's sale also had a coupon code that took off an extra 10-15% off your purchase.
Where to save in the Macy's Valentine's Day sale
While the deals for the 2022 Macy's Valentine's Day sale aren't known as of yet, their past Valentine's Day deals have included jewelry, gourmet chocolates, lingerie, and more at modest discounts up to 20% off. You can expect their Valentine's Day sale to start at the beginning of February.
What to expect in the Macy's winter sale 2022
Outside of the major holiday sales, Macy's also has various sales throughout the winter. These Macy's winter sales are great for stocking up on extra clothing and home items. Savings in their winter sales vary but generally range anywhere from 25-75% off. Be sure to keep a lookout in the Macy's winter clearance section for winter clearance sale deals.