When you make a purchase using one of these coupons, CNET may get a commission.

KitchenAid Coupons
All Working KitchenAid Promo Codes & Coupons - Save up to 10% in January 2021
KitchenAid is one of America's leading producers of major kitchen appliances, countertop kitchen appliances, and kitchenware and accessories. KitchenAid prides itself on innovation and is always looking for ways to make your cooking experiences efficient and enjoyable. You can take advantage of KitchenAid promo codes to save big on the appliances and kitchen tools that you need.
close
Grab 10% off with Newsletter Sign-Up at KitchenAid
Valid until 12/31/2021
Recently Featured KitchenAid Coupons & Promo Codes
40% off Your Order at KitchenAid
Take 40% off at KitchenAid
Get 20% off Select Stand Mixer Accessories & Attachments with Stand Mixer Purchase with this Promo Code at KitchenAid
Take 25% off K400 Variable Speed Blenders at KitchenAid
15% off Select Food Preparation Items at KitchenAid
15% off Breakfast Items at KitchenAid
Get 10% off any 2 or More Appliances at KitchenAid
Coupons You May Also Like
Best KitchenAid Coupons & Deals
| Discount | KitchenAid Coupon Details | Valid Until |
| --- | --- | --- |
| 10% | Grab 10% off with Newsletter Sign-Up at KitchenAid | 12/31/2021 |
Helpful Store Info & Advice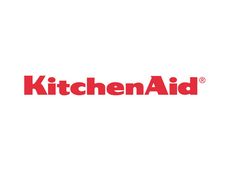 Which are the most popular KitchenAid promo codes?
Your needs will determine which KitchenAid promo code is right for you. However, there are codes that are more popular among shoppers than others. The following codes have been used often by other shoppers.
This code scores 10% off of your order with no minimum purchase.
You can save 30% off of KitchenAid Blenders with this code.
With this code you can get 30% off of stand mixers at KitchenAid.com
How do I use a KitchenAid promo code?
In order to use KitchenAid promo codes, you must use the following methods.
Search the KitchenAid website for the merchandise that you want to purchase.
Add each item to your cart.
Proceed to checkout.
Search for coupon codes at CNET Coupons that apply to your purchase.
Return to the KitchenAid page and click on "Have a Promotion Code."
Enter the code and click "Add."
Proceed with the checkout as usual.
Your savings should be reflected in your final price.
What can I do if my KitchenAid promo code isn't working properly?
You may find that the savings aren't applied after you have entered the code. There could be a few different explanations for this.
The coupon has expired: You will have to find a valid code in order to save money on your order.
The promo code was not entered properly: Go back and enter the code again. Make sure that you input the code exactly.
The offer has restrictions that your order does not meet: Some deals are meant for new customers, certain products, or there are other criteria that must be met in order to use the promo code.
Does KitchenAid offer free shipping?
KitchenAid offers free shipping on many of their items. Their shipping policy may change during the year, so check the website to view their shipping prices and options.
What perks are available if I sign up for the KitchenAid rewards program?
KitchenAid does not offer a rewards program. However, they do offer some benefits for customer purchases. You can earn prepaid Visa cards or more KitchenAid appliances by filling out appliance rebates.
What are some more easy ways to save at KitchenAid?
KitchenAid offers exclusive deals on the "Sale" page of their website. In addition to savings on new products, you can save on refurbished appliances. These are functional products that you can get for a discounted price. You can find savings on virtually anything that KitchenAid sells. Monitor the page regularly to see what the newest deals are.
Can I get military discount at KitchenAid?
KitchenAid do not currently offer a specific discount for current or former members of the US Military. If that changes, we'll let you know. 
KitchenAid coupon codes for new customers
KitchenAid has promo codes new customers can take advantage of. Sometimes, new customers can receive 10% off their first orders along with free shipping. This is good sitewide.
KitchenAid promo codes for returning customers
While there are no discounts specifically for returning customers, KitchenAid has several universal deals that everyone can use. For example, you can get 25% off select stand mixer appliances. KitchenAid also offers 20% off on certain countertop appliances or sometimes, the potential to receive 10% off all online orders. Check our website often for updates on sales and promotions.
read more close