When you make a purchase using one of these coupons, CNET may get a commission.

inMotion Hosting Coupons
All active inMotion Hosting Coupon & Promo Codes for January 2021
InMotion Hosting offers a number of hosting services to ensure you get the exact plan you're looking for. From shared to dedicated and many specialized plans, the company makes it easy to keep a website going. Use an InMotion Hosting coupon code to save on your hosting needs.
close
Up to 40% off Hosting Plans
Valid until 12/31/2021
Recently Featured inMotion Hosting Coupons & Promo Codes
Take 50% off all Purchases at inMotion Hosting
Get 20% off Sitewide with this Promo Code at inMotion Hosting
Coupons You May Also Like
Best inMotion Hosting Coupons & Deals
| Discount | inMotion Hosting Coupon Details | Valid Until |
| --- | --- | --- |
| 40% | Up to 40% off Hosting Plans | 12/31/2021 |
Helpful Store Info & Advice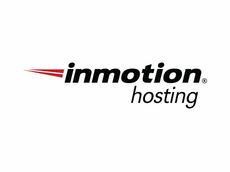 What are the most popular InMotion Hosting coupon codes?
Here are some InMotion Hosting promo codes you can expect to see:
InMotion Hosting promo code: Get 50% off any hosting purchase.
InMotion Hosting coupon code: Save 64% on a virtual private server with solid state drives.
InMotion Hosting promo code: Enjoy 25% off shared hosting plans.
InMotion Hosting coupon code: Get 25% off any business hosting plan.
How can I use an InMotion Hosting promo code?
These steps will assist you in using the discount code:
Visit the InMotion Hosting website and pick the hosting plan you would like along with the appropriate billing cycle for your needs.
Pick a promotion and copy the entire code.
In the InMotion Hosting cart, you will see a section for coupons. Paste the code into this section.
Enter your payment details and complete the checkout process.
What can I do if my InMotion Hosting promo code isn't working properly?
If the coupon failed to activate, then use these steps to fix the situation:
Check the coupon you pasted to ensure it matches the code exactly. You may have missed part of the code.
Look for an expiration date because some deals will expire. If your code is expired, go back and find another discount code that works with your purchase.
Check the terms of the discount and see if it only applies to new customers or certain services. For example, a coupon for shared hosting won't work for dedicated hosting.
Check for a minimum value because some discounts will only apply if your purchase surpasses a certain threshold.
What are some more easy ways to save at InMotion Hosting?
InMotion Hosting coupon codes are wonderful for saving you money, but there's more you can do to get the lowest price possible. First off, it's best to know what type of hosting you need. The three main types are shared, VPS and dedicated in order of power and resources. If you have a new website, then shared is adequate. You could get a more powerful service, but this is more expensive, and it may not be necessary.
You'll also want to choose the longest billing cycle possible. This significantly changes your overall price as longer billing cycles cost much less in the long run. If you think you'll be working on your website for a long time, then choose the longest plan.
When it comes to upgrading your service, it's best to ask InMotion Hosting directly because they can often upgrade you at the lowest possible rate. This ensures you get all the resources you need without paying too much.
read more close