H&M Coupon – Save 77% in December 2022
3.65 out of 5 stars found from 273 votes
Currently Active Coupons: 18
Save on H&M shoes with this top offer! Our coupon gets you 15% off in addition to free shipping, which you can apply to an order of H&M shoes. These chunky sandals are just $29.74 marked down from $34.99! 
This code has expired, but may still work
Available until further notice
Available until further notice
Available until further notice
Available until further notice
Available until further notice
Available until further notice
Available until further notice
Available until further notice
Available until further notice
Available until further notice
30 day statistics: 58 new Discounts added • 95 tested manually • Last modified on 12/05/2022
Recently Featured H&M Deals & Coupons
These H&M coupons have been marked expired, but feel free to try them out.
Coupons You May be Interested In
All Valid H&M Discount Codes & Offers in December 2022
| DISCOUNT | H&M COUPON INFORMATION | Expiration Date |
| --- | --- | --- |
| 77% | Don't miss this Deal at H&M for Up to 77% off Men's Sale Styles | December 11, 2022 |
| 15% | Grab 15% off Student Discount | Currently, there is no expiration date. |
| 10% | H&M Promo Code: 10% off Sitewide | December 31, 2022 |
| 15% | Today only: 15% off Orders using Mobile App | Currently, there is no expiration date. |
| Deal | Save at H&M - Free Shipping | Currently, there is no expiration date. |
| Deal | Save at H&M - Buy 2 Get 1 Free on Men's Socks | Currently, there is no expiration date. |
| 60% | H&M Offer - Up to 60% Off Clearance Styles | Currently, there is no expiration date. |
| 50% | H&M Offer - Up to 50% Off Holiday Gifts for Her | December 29, 2022 |
| Deal | Shop at H&M: Free Shipping For Members | December 06, 2022 |
| 70% | H&M Best Deal of the Season - 70% off Women's Tops | January 19, 2023 |
Most Popular Coupon Codes
Helpful Store Info & Tips
How to use H&M promo codes 
Choose a promo code that gives you the best savings.

Select all the items you want to purchase and then go to the cart.

Login or choose to check out as a guest. Look for a link that says, "Pick a Discount."

Insert your coupon code into the box and click "Add" to get the discount.

If your promo code is not working, try this: 
Look for an expiration date because the discount may no longer work.

Some codes only work on certain items, such as shoes, shirts, or pants.

The discount code might only activate if your order is above a certain value.

You may have entered the code incorrectly or missed a few characters.
Annual sales 
H&M Black Friday and Cyber Monday sales
H&M's Black Friday sale is a great way to save on clothing, shoes, and accessories in every category. In previous years' sales, you could get 30% off your entire purchase. You could also find items bargain items for as little as $3. The sale continues through the weekend and straight into Cyber Monday, where you can find even more discounts. 
Public holiday sales
H&M offers sales over public holidays, like Memorial Day and Labor Day. Their Memorial Day sale spans over 2 days, allowing regular customers to get 20% off, sitewide, and loyalty members to receive a 10% off coupon on top of their discounts. During their Labor Day sale, customers can get 20% off nearly everything, plus free shipping on orders over $40.
Seasonal sales
H&M seasonal sales are another great time to shop and save on their products. During the holiday season, you can shop their Christmas and New Year sale, where you'll get up to 70% off women's accessories, 50% off kids' clothing, and up to 45% off men's clothing. 
Sale section
You can access the H&M sale section on their website by hovering over the department of your choice, locating the "offers & deals" category, then selecting "sale." There you will find products listed for less than 50% of their original price. 
Important H&M saving info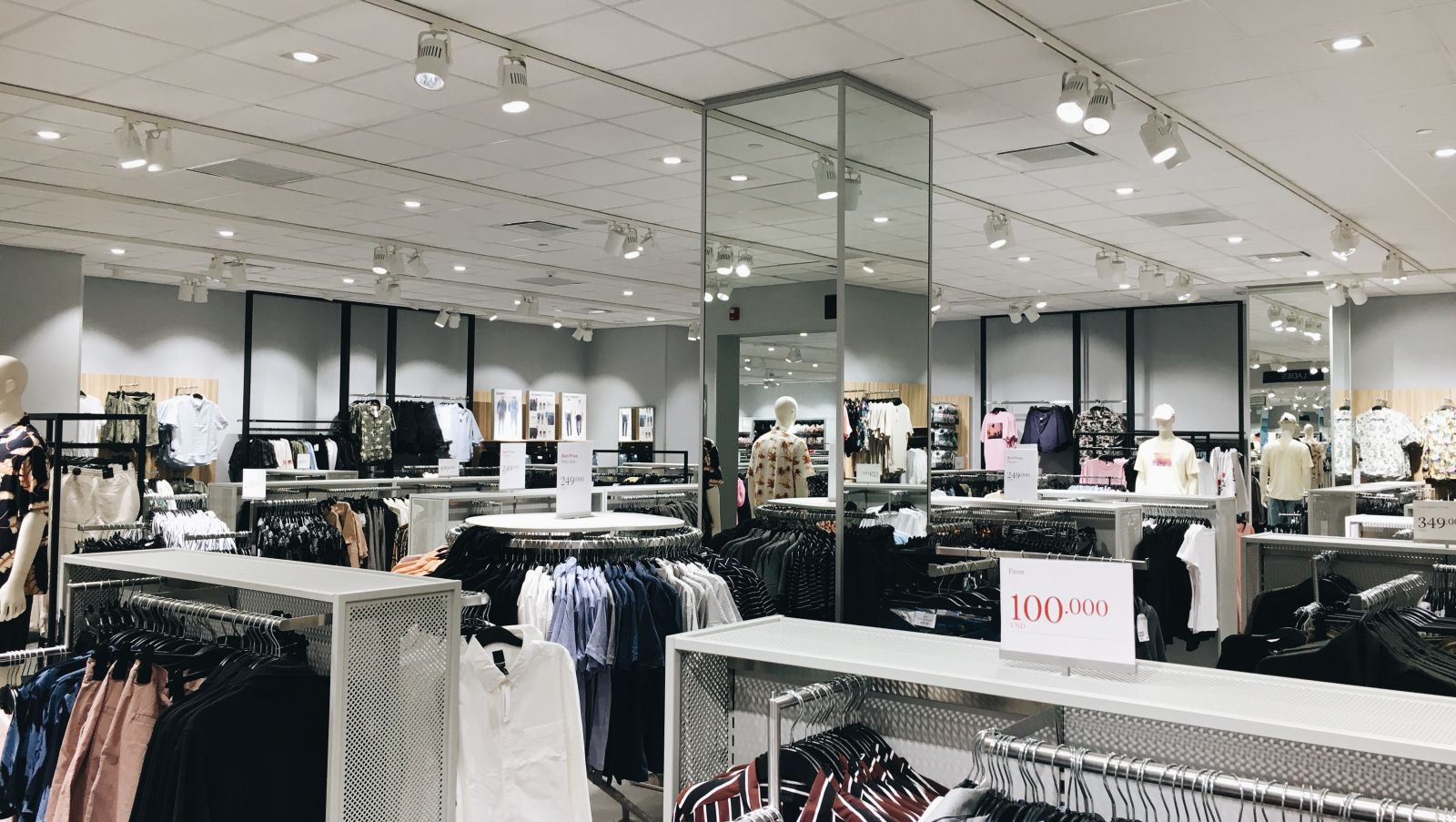 Get free shipping
You can get free shipping at H&M as long as your order is $40 or more. There are often coupons for free delivery at H&M regardless of the order value. This H&M discount only applies to standard shipping. There are sometimes coupons for free expedited shipping, but these are rare.
H&M student discount
H&M offers a 10% student discount to students that verify their identity using StudentBeans. Simply create a StudentBeans account to verify your student status, and you will receive a promo code to use at checkout. This discount cannot be used in combination with other promotions or special discounts but is a great way for students to save on their orders. 
H&M membership
An H&M membership provides you with many benefits and savings opportunities, like earning cashback points. The H&M sign-up offer also allows you to get 10% off your first order once you sign up. Members also get special birthday gifts, free online returns, exclusive shopping events, and more.
Military discount
Unfortunately, there currently is no military discount offer. If you're looking for a discount, shop the H&M clearance or sale sections for all the best deals. 
Birthday gifts and discounts
One of the many perks of signing up to become an H&M member is getting a "birthday treat." This treat varies from year to year, but in the past, it has included things like discounts on select items, a free gift with your purchase during your birthday month, and even extra reward points. 
Sign up offer
While this offer varies throughout the year, H&M sometimes offers a newsletter sign-up coupon when you register your email address to receive their newsletters. The coupon value can range from 10%-15%. 
Cashback
While there is no set H&M cashback program, the best way you can earn a form of cashback is by signing up to become a member. Then, you will get a point for every dollar you send, which you can later redeem for rewards.
Promo codes for first orders
If you are placing your first order from H&M, save 10% by becoming a member and placing your first order. Otherwise, you can check here for our promo codes available to both new and existing H&M customers. 
Influencer promo codes
While H&M definitely does partner with popular social media influencers on platforms, like Instagram and Youtube, it does not currently look like they offer any unique influencer promo codes. However, you can still search on social media for "haul" videos for more insight into H&M's current collections and you can incorporate pieces into your wardrobe.
H&M app discounts
H&M does have an easy-to-use app where customers can conveniently shop from their mobile phones. Similarly, they also have a tablet-view website. However, there is no discount explicitly mentioned for shopping on the app. 
More H&M info 
Popular products
If you're looking to save at H&M, here are their most popular products you can apply your discount to: 
Purchasing gift cards
H&M offers gift cards in the form of e-gift cards and physical cards. You can check your gift card balance online on the H&M website, as well as pay for your online orders, however, to top-up your physical gift card, you must visit an H&M store. You can only use your H&M gift card in the country where it was purchased. 
H&M returns
If you would like to return an H&M purchase, you can do so by mail or by visiting an H&M store near you. You have 30 days to decide whether or not to return your order. If you received your item in the mail, there will be a prepaid, pre-addressed USPS return label inside the package. A $5.99 return fee will automatically be deducted from your refund total. H&M Home items can only be returned by mail. Any items marked "final sale" cannot be returned, but can be exchanged.   
Payment options 
H&M accepts all major credit cards as payment. You can also pay for your purchases using an H&M gift card, Paypal, or Klarna. 
Contact customer support
If you need support or to contact H&M for any reason, you can visit their customer service page to find answers to frequently asked questions. You can also use their live chat feature or call their customer support number: (855) 466-7467.
                                                 Facebook  Twitter  Instagram  Youtube  Pinterest 
Insider Tip:
Visit the "last chance" section of the sale page to find the best deals!