When you make a purchase using one of these coupons, CNET may get a commission.

eBay Coupons
All Working eBay Coupon Codes & Coupons - Save up to $10 in January 2021
eBay is an online shopping site best known for its sales as well as auctions between individual customers. Use an eBay coupon to help you save even more money with your eBay purchases no matter what you are looking for.
close
Take $10 off Sitewide at eBay
Valid until further notice
Take $5 off Your Purchase at eBay
Valid until further notice
Up to 40% off Acer Computers & Montitors at eBay
Expires in 5 days
Up to 40% off Bose in the Brand Outlet at eBay
Expires in 5 days
Up to 25% off Dell at eBay
Expires in 5 days
Up to 50% off DeWalt Power Tools at eBay
Expires in 5 days
Recently Featured eBay Coupons & Promo Codes
Up to 75% all Cyber Monday Deals at eBay
Take 25% off Your Purchase at eBay
Get 20% off Certified Refurbished Products with this Promo Code at eBay
20% off Champion & Hanes Purchases at eBay
Up to 50% off Refurbished Certified Power Tools at eBay
Up to 60% off End of Season Reebok Sale at eBay
Grab 15% off Your Order at eBay
Coupons You May Also Like
Best eBay Coupons & Deals
| Discount | eBay Coupon Details | Valid Until |
| --- | --- | --- |
| $10 | Take $10 off Sitewide at eBay | Valid until further notice |
| $5 | Take $5 off Your Purchase at eBay | Valid until further notice |
| 40% | Up to 40% off Acer Computers & Montitors at eBay | 01/31/2021 |
| 40% | Up to 40% off Bose in the Brand Outlet at eBay | 01/31/2021 |
| 25% | Up to 25% off Dell at eBay | 01/31/2021 |
| 50% | Up to 50% off DeWalt Power Tools at eBay | 01/31/2021 |
Helpful Store Info & Advice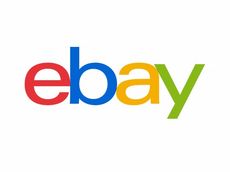 What are the best ways to save at eBay?
There are a lot of ways you can use to save money through eBay promo codes; the only problem you'll encounter is selecting the best way. Some of the most popular methods of saving at eBay include:
eBay coupons
eBay's sales discounts
eBay rewards program
The eBay military discount
When can I find the best eBay sale each year?
The eBay Black Friday sale
The eBay Black Friday mega sale is one of the best days to score quality goods at the lowest prices imaginable. If you are looking for the best eBay coupons, browse through eBay for their Black Friday discounts.
eBay's public holiday sales
You can often find savings around 4th of July and Memorial Day for eBay deals.
eBay's seasonal sales
eBay's after-Christmas and after-Easter sales are a chance to score good discounts. You might land an eBay coupon amounting to 50% off your purchase.
Other ways to save at eBay
Does eBay offer a sale?
Yes, it does. eBay sales take place on specific days where they post all the eBay clearance items online and other items that are available for bargain shoppers. These days include Cyber Monday, Black Friday, Memorial Day, Labor Day, 4th of July and Christmas. There are also summer sales and back-to-school sales. Occasionally eBay will run a flash sale. The eBay flash sales run for a limited time, usually a few hours, and members are notified before the sale that there will be a flash sale. Previous flash sales have included 15% off everything, save $3 and save $5 at eBay.
Can I get free shipping at eBay?
Yes, there is an eBay free shipping offer but only on items purchased directly from the site. You can also avoid shipping costs with the free in-store pickups offered from eBay. After making an order online, select the In-Store pickup option.
Can I get a military discount at eBay?
Yes, there is an eBay military discount, with different categories of products showing various discounts. All military personnel who are active, retired, reservists, or are disabled, together with immediate families, are eligible for 10% off throughout the year on eBay.
Does eBay offer cashback?
No, there is no specific eBay cashback program. There are many other ways to save at eBay with all the bargains and discounts that can often be found and are offered by different merchants looking to help you save money.
Can I get an eBay student discount?
At this time, there is no eBay student discount.
Is there an eBay newsletter coupon I can use?
Yes, there is a way to sign up for their weekly or monthly newsletter so that you are always updated on an eBay sign-up offer. You can get the eBay newsletter coupon online for the weekly updates on deals and discounts available.
What do I get for joining the eBay rewards program?
After signing up for an eBay membership or the eBay rewards program in the weekly or monthly newsletters, you will get a chance to always be updated on the latest discounts available.
Where can I find an eBay coupon code for first orders?
eBay offers a $5 coupon for new customers. This coupon offer may change over time. Therefore, we recommend you check with us often to ensure you receive the most up-to-date eBay coupon codes for new customers.
Are there eBay coupons for existing customers?
In addition to treating their new customers, eBay also offers coupon codes to their existing customers. Their coupon codes for returning customers typically offer 5% to 60% off purchases in certain categories. Because these coupon codes tend to be category-specific, it is important to read the terms of each coupon code carefully when planning your purchase.
Can I get an eBay coupon for shipping supplies?
Yes. If you're a seller with a Basic Store subscription then every quarter you will receive a coupon with which you can purchase eBay shipping supplies so that you can make your deliveries look more professional.
What happens if I refer a friend to eBay?
Although there aren't currently any rewards for referring friends to eBay, there have been in the past. These have included receiving $10 off your order for every successful referral to eBay.
Can I get a birthday discount at eBay?
eBay don't have a standing birthday discount, but they have been known in the past to send users a $5 or $10 discount for use on their birthday. 
Does eBay have a friends and family sale?
No, eBay doesn't have a friends and family sale. Although, you might be able to find certain sellers that do.
How do I apply eBay coupon code?
It's easy to redeem a promo code on the eBay website. Just follow the steps below:
Copy the eBay promo code that you want to use.
Go onto the eBay website, and select what you want to buy.
Put the desired products into the online shopping cart.
Go to the checkout page, and paste the coupon code into the promo code box.
Click on 'apply' to activate the code.
You can also use your eBay Bucks or gift cards when you check out.
Enter your payment details, and finalize the payment.
What can I do if my eBay coupon code isn't working?
If your eBay promo code isn't working, try the following:
Make sure your eBay code is still valid. All coupon codes come with an expiry date.
Ensure that you have met all the requirements for using the eBay discount code.
Check for any typos made when you entered the eBay promo code. If there are any errors, it won't work – it's usually more accurate if you copy and paste.
Read through the terms and conditions of your eBay coupon – some only apply to certain types of product or have minimum order values. Make sure you've got the right coupon for your purchase.
Is there a eBay price match policy?
The eBay price match policy is part of the Best Price Guarantee. It applies to top products, new deals and refurbished deals from manufacturers. You can use it on most brand-new items. If you find a lower price within 48 hours of your purchase, eBay will refund you 110% of the difference.
Is thre a new customer discount at eBay?
While there is an eBay new customer discount, it regularly changes. You might get a coupon that takes $5 off your next purchase or 10% off. The eBay first order coupon will occasionally take off $10 or more. After your first purchase, you should get similar coupons sent through email or to your eBay account. Those discounts often apply to specific products such as flat-screen televisions and other electronics for your home.
The best times to save this winter at eBay
eBay is known for its many sales, and this upcoming winter will be no exception. Whether you're shopping during eBay's Presidents Day sale or any other sale, there's no shortage of days to save on a variety of items.
The eBay Presidents Day sale 2021
It's a little early to announce any eBay Presidents Day deals. However, the online retailer is known to have an eBay Presidents Day sale every year. Last year's sale included discounts up to 50% off on furniture, electronics, kitchen appliances, and other home items. The sale usually starts the Friday before and ends when Presidents Day is finished.
read more close