DoorDash Promo Codes – Save 50%
3.34 out of 5 stars found from 206 votes
The best DoorDash Coupons for October 2021 – Currently Active: 19
DoorDash is a food ordering and delivery app, featuring various cuisines to choose from with several of the most popular and best restaurants in your area. When you're not in the mood to cook or go grocery shopping, use DoorDash for reliable, fast and easy ordering and delivery. Take advantage of discount codes and get DoorDash coupons by ordering regularly as a loyal customer.
Available until further notice
Available until further notice
Available until further notice
Available until further notice
Available until further notice
Available until further notice
Available until further notice
Available until further notice
Available until further notice
Available until further notice
Available until further notice
Available until further notice
Available until further notice
ShopDiscountStatsSummary.stats • Last modified on 10/19/2021
Recently Featured DoorDash Deals & Coupons
These DoorDash coupons have been marked expired, but feel free to try them out.
Coupons You May be Interested In
All Valid DoorDash Discount Codes & Offers in October 2021
| DISCOUNT | DoorDash COUPON INFORMATION | Expiration Date |
| --- | --- | --- |
| 50% | Grab 50% off | December 31, 2021 |
| 30% | DoorDash Promo Code: 30% off Your Purchase | Currently, there is no expiration date. |
| $30 | $30 off with DoorDash Promo Code | Currently, there is no expiration date. |
| 25% | DoorDash Promo Code: 25% off Your Order | Currently, there is no expiration date. |
| $25 | $25 off at DoorDash | Currently, there is no expiration date. |
| 20% | Save Big: 20% off | Currently, there is no expiration date. |
| $10 | DoorDash Promo Code: $10 off all Orders | Currently, there is no expiration date. |
| $7 | $7 off at DoorDash | December 31, 2021 |
| $5 | Top Coupon: $5 off | Currently, there is no expiration date. |
| $5 | $5 off Your Purchase with DoorDash Promo Code | December 31, 2021 |
Helpful Store Info & Tips
DoorDash Savings Guide 
Redeeming your DoorDash promo code is easy! Follow these steps to save on your order: 
Decide on a coupon code you want to use and copy the code.

On the DoorDash site, select all the food items you want to order.

Go to your shopping cart and locate the DoorDash promo code box.

Enter the DoorDash coupon and click the "apply" button.

If your promo code is not working try this: 
Check the DoorDash coupon code you are entering for any errors.

Make sure the promo code is still valid

Double check that you have met any minimum order requirements

The coupon code may only apply to a single food item or restaurant, so make sure that item is a part of your order 
Top DoorDash promo code today: $30 off new customer orders 
First time ordering a DoorDash delivery? Score a great deal with this special offer for first orders: you can get $30 off your order of $15 or more! This deal is only for new DoorDash customers, and it valid until further notice. 
Get free delivery 
You can get a DoorDash first order $0 delivery fee, so you don't have to worry about the usual delivery fee or having to meet a minimum order amount to get free shipping. This DoorDash discount is available for participating restaurants. Alternatively, you can get free delivery with a DashPass subscription. You can also take advantage of the DoorDash pickup option, which allows you to order online and pick up your order at the restaurant's location. This way you can avoid the DoorDash delivery fees. 
Existing customer discount 
DoorDash often runs promotions featuring discounts on specific restaurants or food items. Returning customers can take advantage of these deals to save on DoorDash orders. You can find these special promotions and offers on the DoorDash app or website. Plus, you can always search for a DoorDash coupon code for existing customers right here on our coupon page! 
First order discount 
New DoorDash customers receive one of two promo codes for first orders: either a 20% off discount or a $0 delivery fee for their first order. The DoorDash discounts are available by selecting either option on the website or app to view the list of participating popular restaurants near you.
DashPass promos and discounts 
The DoorDash membership program is called DashPass, which costs $9.99 per month and gives you a $0 delivery fee for orders of $15 or more. Just three orders a month pays for itself, and you can save an average of $20 a month. There is also a DashPass 30-day free trial to see if the subscription is right for you. 
Insider Tip
Every returning DoorDash customer is looking for ways to save on their orders. The delivery fee, service fee, and tax can quickly add up, causing you to spend more money than you may have intended. While there are plenty of new customer discounts for first order, it can be challenging to find a valid DoorDash promo code that applies to what you wish to order. However, the DoorDash refer a friend program involves a link that you receive by email and can use to refer up to 25 people. For each friend you refer to DoorDash, you both receive $10 off your next DoorDash order. Plus, your friend will get $5 in DoorDash credits on their first three orders, so everyone wins! If you're an existing DoorDash customer, use this insider trick to help you save! 
DoorDash annual sales and promotions

The DoorDash Black Friday sale
DoorDash has a Black FryDay offer which gives you a free order of fries from a number of restaurants. Use the DoorDash promo code for Black FryDay with your order of $5 or more, from 6 a.m. to 11:59 p.m. PST on Nov. 23. Also, tune in for DoorDash discounts on Cyber Monday.
DoorDash's holiday sales
Holidays are a perfect opportunity to celebrate by dining out. Cinco de Mayo, Mother's Day, Memorial Day, Father's Day, Independence Day, Labor Day and Valentine's Day are all times when you can get DoorDash coupons for a discount on your order. Check the DoorDash app on the day of these holidays to find out what special promotions are available. 
DoorDash's seasonal sales
You can find special DoorDash sales for a limited time during specific seasonal events like Christmas and Halloween. You'll find plenty of DoorDash deals on the site during these holidays.
Important DoorDash Info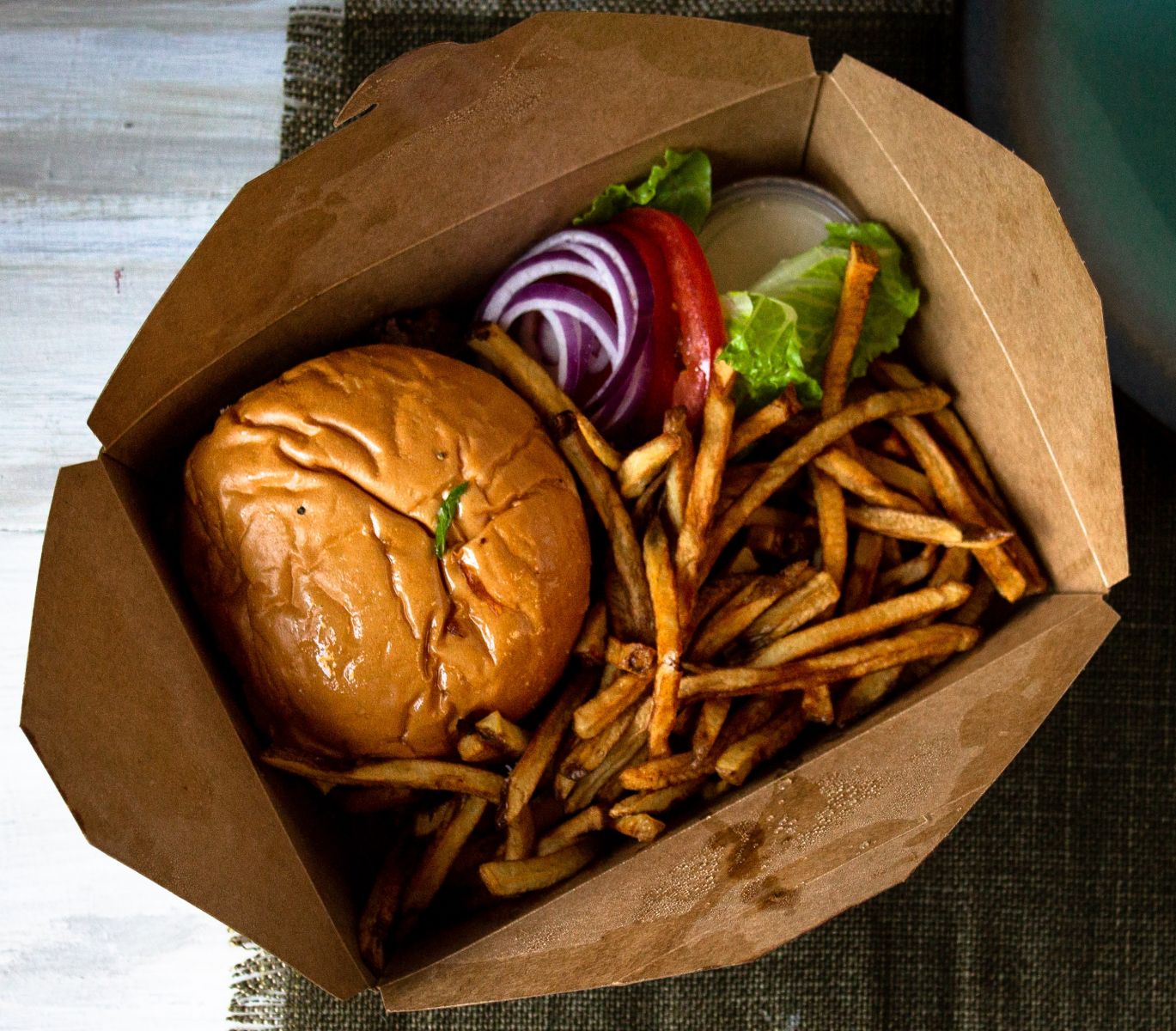 Most popular restaurants
DoorDash offers delivery from popular local and chain restaurants in your area. Some of the most popular restaurants across the country include McDonald's, Taco Bell, CVS, 7-11, Subway, Chick fil a, Cheesecake Factory, and Chipotle. Download the app to learn more about the restaurants in your area you can order from using DoorDash. 
Delivery costs 
DoorDash charges delivery fees ranging from $0.99 to $3.99, depending on the restaurant and the distance to your delivery location. You will also see a charge on your order for "fees and estimated tax." This includes sales tax in addition to a service fee. 
Push notifications for discounts
DoorDash does not currently have a newsletter in place, however, you can download the DoorDash app and allow notifications. Enabling notifications will allow the app to alert you of special offers so you'll always be aware of the best times to place an order! 
Accepted payment methods 
DoorDash accepts all major credit and debit cards. This includes Visa, MasterCard, American Express, and Discover. Alternatively, you can pay by connecting your PayPal account or by applying a DoorDash gift card. 
Refund policy
According to their terms and conditions, DoorDash is not required to issue refunds. However, if you receive your order from DoorDash and are not satisfied with the order, you can request a refund on the app or website. There are specific instances where DoorDash may accept the request. You can receive a refund or store credit if: 
You received the wrong order 

You never received your order 

You are missing items from your order 

You are dissatisfied with the quality of your order 

Your order arrived late 
Hours 
DoorDash hours never end with their 24 hour delivery service. This means you can order food at any time of the day or night from available restaurants. Check the restaurant of your choice's hours to find out if they are available for you to order from. 
Get in touch with DoorDash 
Contact DoorDash customer service by visiting their help center or call at (855) 431-0459. 
The best fall and winter offers and sales at DoorDash
DoorDash gives the gift of delicious savings from Halloween to Christmas for their customers. Use DoorDash coupons to get free items, free delivery, and money off your overall bill.
DoorDash Halloween 2021 sale
The DoorDash Halloween sale in 2021 has not been announced yet. Previously, there were free items that you were able to get from certain restaurants when ordering using DoorDash Halloween coupons. At IHOP, a free two-stack of Web Pancakes was available with a promo code. At the Cheesecake Factory, there was a free slice of Reese's or Hershey's cheesecake using a promo code on your DoorDash order.
Will there be a DoorDash Thanksgiving sale in 2021?
The DoorDash Thanksgiving sale in 2021 has not been announced yet. There is usually not a sale on Thanksgiving Day because the platform shuts down for the holiday. However, you can expect money off your delivery orders before the holiday. In 2020, the DoorDash Thanksgiving deal offered $10 off a $40 order from any restaurant the day before the holiday.
DoorDash Black Friday 2021 sale
While the DoorDash Black Friday deal details have not been released, there may be free items that come with your purchase. One DoorDash Black Friday coupon in 2018 was called Black Fryday. DoorDash offered a free order of fries to customers who ordered $5 of food or more from select restaurants. To be updated on the Black Friday deals in your region, check your DoorDash app.
DoorDash Christmas deals in 2021
There has not been talk about a DoorDash Christmas sale in 2021. The platform closes for the holiday, but you may see some early Christmas deals. One DoorDash Christmas deal in 2020 was for $10 off a $20 or more Panera Bread order. Another deal in 2020 was a free Mini Munchies with a $10 purchase at Jack in the Box.