Dell Coupon code – Save $200 in October 2022
4.94 out of 5 stars found from 16 votes
Currently Active Coupons: 16
Dell is a leading electronics company providing you with the latest technology products. Dell offers a wide range of products, such as laptops, PCs, networking devices, servers, data storage devices, and other accessories. You can use a Dell coupon to save money on your next purchase. Furthermore, you can enjoy other Dell offers such as free shipping and cashback.
Available until further notice
Available until further notice
Available until further notice
Available until further notice
Available until further notice
Available until further notice
Available until further notice
30 day statistics: 11 new Discounts added • 7 tested manually • Last modified on 10/01/2022
Recently Featured Dell Deals & Coupons
These Dell coupons have been marked expired, but feel free to try them out.
Coupons You May be Interested In
All Valid Dell Discount Codes & Offers in October 2022
| DISCOUNT | Dell COUPON INFORMATION | Expiration Date |
| --- | --- | --- |
| $200 | Dell Coupon: Up to $200 off Bundles | Currently, there is no expiration date. |
| $50 | Top Coupon: $50 off Sitewide | Currently, there is no expiration date. |
| 15% | Dell Promo Code: 15% off Amazon Fire Tablets | Currently, there is no expiration date. |
| 10% | 10% off Digital XBOX Items at Dell | Currently, there is no expiration date. |
| 10% | Dell Promo Code: 10% off Military Discount | December 31, 2022 |
| 10% | Dell Promo Code: 10% off Select Alienware PCs & Peripherals | Currently, there is no expiration date. |
| 5% | 5% off Select XPS & Alienware PCs at Dell | October 31, 2022 |
| 5% | Save Big: 5% off select PCs & electronics with DPA | Currently, there is no expiration date. |
| 10% | Save at Dell with Up to 10% Off on Eligible Items | Currently, there is no expiration date. |
| 25% | Up to 35% off% off on Electronics & Accessories at Dell - No Promo Code Required | October 15, 2022 |
Most Popular Coupon Codes
Helpful Store Info & Tips
How to use a coupon code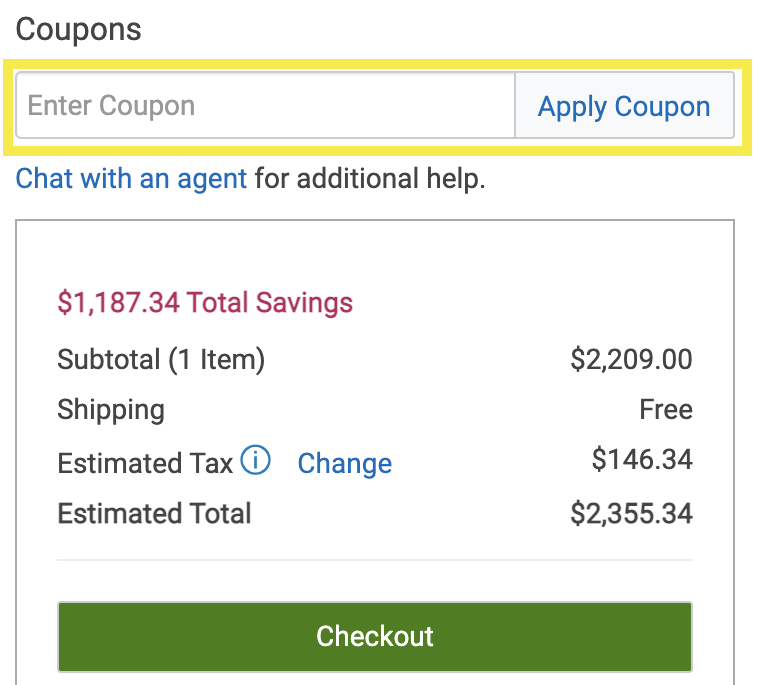 Browse the available vouchers and select one to copy.

Copy the code then shop for the items you want to purchase.

On the right-hand side of the checkout page, paste the promo code into the "Coupon" box.

Click "apply coupon" to get an instant deduction from your total amount and proceed with checkout.
What to do if your coupon isn't working
Check if you've spelled the coupon correctly.

Confirm if the deal is still valid.

Try applying other discount codes.
What to do if there are no promo codes
In the rare occurrence that there are no Dell promo codes online, you can still save through the company's numerous items with slashed prices.
Combining coupons
Dell allows you to apply multiple coupons to one order. To activate all of them, enter a new one each time and hit "apply" to use it.
Using online coupon codes in stores
Some Dell coupon codes are available offline, and you can use them for your in-store purchases.
Annual sales & promotions
Black Friday
You can save on Dell purchases during Dell's Black Friday sale every year for computers, electronics, and accessories.
Public holidays
You can save on your favorite tech items during Labor Day, Memorial Day, the 4th of July, and Cyber Monday. During these sales, you can find products discounted up to 50%. 
Seasonal sales
You can save on Dell purchases with more than 30% off everything during the holiday season. Check out the website again for their after-holiday sale for even more great discounts.
Sale-section
You can find all items with slashed prices in the Dell Deals section. Similarly, you can filter your options by price to find the products discounted the most.
Important Dell info
Free shipping
Dell offers free standard shipping for all purchases with no minimum purchase. Dell rewards members have access to free expedited shipping.
Dell rewards
The Dell rewards program gives early access to exclusive promotions for its rewards members. To get the promotions, you need to spend over $800 within 12 months. If you shop with Dell financing, you also get $50 in rewards when you sign up for a DPA account (Dell Preferred Account).
Dell cashback
You'll get 13.2% Dell cashback on all purchases you make. You also get 3% for rewards members and 0.8% for military members.
The Dell app
The Dell app, called My Dell, makes it easier to shop for your favorite items and provides support for your PC. It has multi-language support to make it easier for people all over the world.
More unique discounts
Dell student discount
Dell grants student discounts on its latest laptop models. You can select the best out of the available ones to get between $5 and $39, and 10% off premium support.
Birthday gifts and discounts
There are no Dell birthday discounts at the moment, but the company has numerous discounts available throughout the year.
Dell military discount
There is a 10% Dell military discount for active duty veterans and their families for branded PCs and laptops. You can also access a 15% slash during military week by entering your military email address.
Business discounts
Dell does not currently offer a standard corporate discount, however, if you are looking to purchase multiple Dell electronics for your business, you can still save. They always offer deals on business desktops and laptops to help business owners save on buying in bulk. 
Refurbished products
You can find high-quality laptops, monitors, and PCs at cheap prices in the Dell refurbished section. Simply visit the website and type "refurbished" into the search bar. You will be presented with different refurbished product options, i.e. laptops and monitors. Select your desired product category to view the current selection. You can also visit the Dell Refurbished outlet website for more ways to save on refurbished products.
Laptops, monitors, and computers
To save the most on laptops, monitors, and computers, visit the Dell homepage and locate the "deals" tab. When you select this menu option, a drop-down will appear including deals on different products. Select your desired product category or choose "view all deals." You can find laptops for as much as $350 off, desktops for as much as $400 off,  and monitors for up to 40% off.
Newsletter sign-up
Signing up for the company's newsletter grants you early access to the Dell sign-up offer as well as exclusive events.
Coupons for returning customers
There are numerous Dell returning user discounts for people in their member purchase program. You can get numerous promotions that run throughout the year for up to 50% off your purchases.
Refer a friend
The Dell refer a friend program rewards you for generating traffic to its website. The company gives you a 3% commission whenever someone makes a purchase using your affiliate link.
More Dell information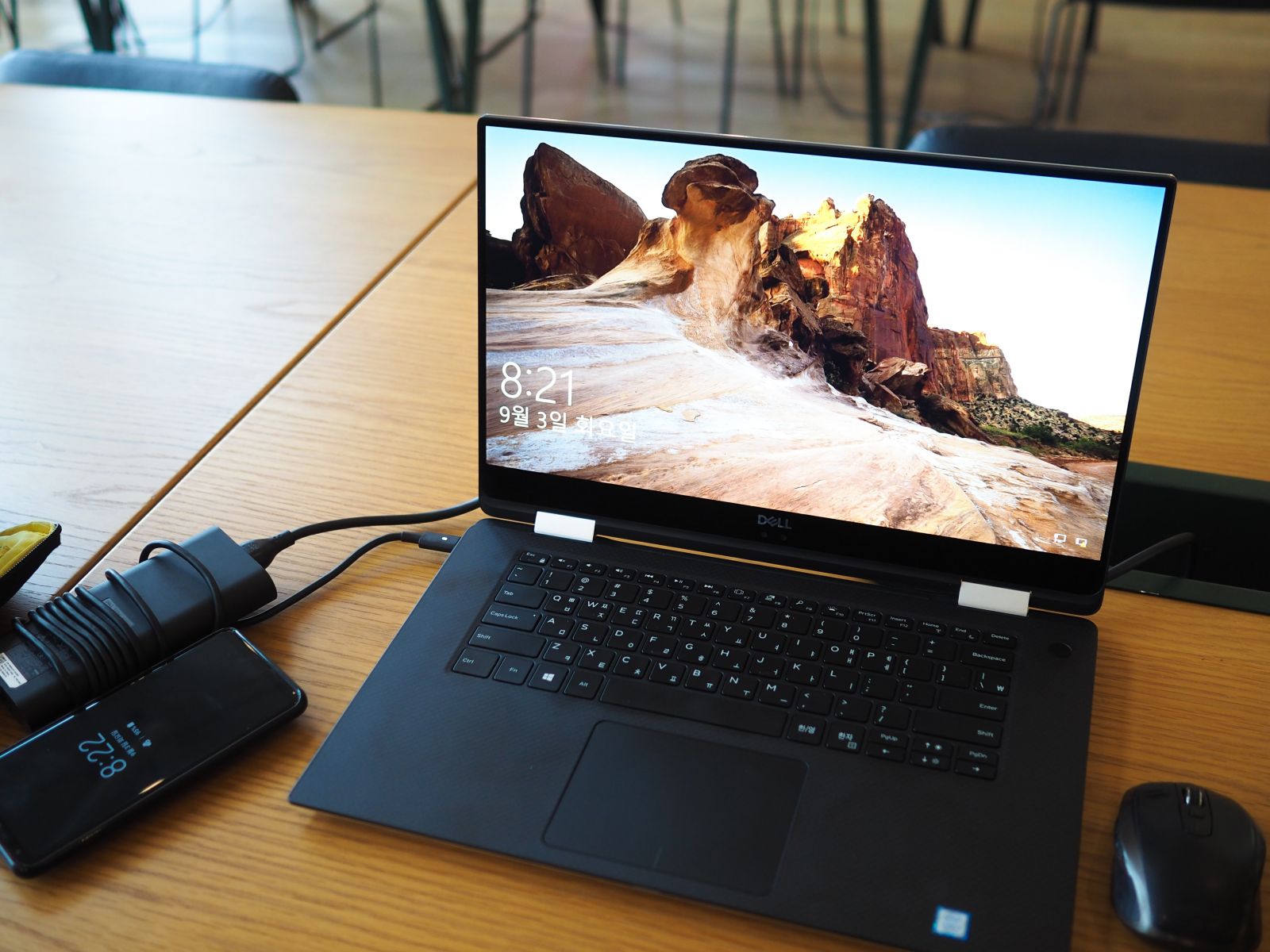 Most popular products
Check out these ways to save on Dell's top products: 
XPS 15 Laptop: Sign up for a Dell Rewards membership to get $50 off your XPS laptop order. You can also opt for this model, which is currently on clearance and marked down by $700. 

Alienware gaming laptops: With the range of Dell Alienware laptop models, you can always find a discounted option. These laptops are typically marked down anywhere between 5%-14%.
Dell's return policy
The Dell return policy gives you 30 days to return your items from the day you purchase them. You should return the products in new condition, with their original packaging, and include all the media that was originally present. However, if you don't have the original packaging for TVs, you can provide a separate one.
Payment
The accepted Dell payment methods are PayPal, Visa, American Express, MasterCard, Discover, and the Dell credit card.