When you make a purchase using one of these coupons, CNET may get a commission.

Comcast XFINITY Coupons
All active Comcast XFINITY Discounts & Codes for April 2021
Xfinity provides world-class streaming video and data services to cell phones, televisions, tablets, laptops, and desktop computers across America. As a subsidiary of Comcast, the company's services are available in more than 20 states. Use Xfinity coupon codes to save on streaming and data today.
close
Get a $100 Gift Card with select Xfinity Internet + live TV packages
Valid until 04/26/2021
Sign Up for Internet, TV & Voice Plans from $94.99 at Comcast XFINITY
Valid until 12/31/2021
Recently Featured Comcast XFINITY Coupons & Promo Codes
Get Internet, TV & Voice Plans from $89.99 per Month
$100 off all Purchases at Comcast XFINITY
Free $250 Visa Prepaid Card with New Xfinity Mobile Plans at Comcast XFINITY
Get $50 off when you Bring your Device
Get $200 off iPhones with New Activations
Free $100 Prepaid Visa Card with Internet & TV Bundles
Take 50% off Pro Installations
Coupons You May Also Like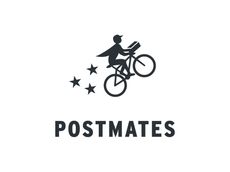 Best Comcast XFINITY Coupons & Deals
| Discount | Comcast XFINITY Coupon Details | Valid Until |
| --- | --- | --- |
| $100 | Get a $100 Gift Card with select Xfinity Internet + live TV packages | 04/26/2021 |
| Deal | Sign Up for Internet, TV & Voice Plans from $94.99 at Comcast XFINITY | 12/31/2021 |
Helpful Store Info & Advice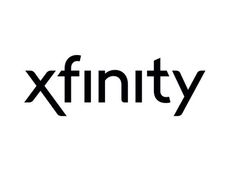 Which Xfinity coupon codes should I use?
Here are some of the best coupons available:
Xfinity Promo Code: Get a free $200 prepaid VISA card with a qualifying Xfinity subscription.
Xfinity Coupon Code: Enjoy a prepaid $100 VISA card when you combine this code with a new Xfinity streaming or cable subscription. If you're an existing Xfinity customer, then contact your local service branch to see if you can add this offer to your account.
Xfinity Promo Code: Access Xfinity On-Demand for only $5.99 with this discount code.
How do I sign up for streaming and cable services with an Xfinity discount code?
There are six main steps to using your coupon code at Xfinity. Follow this list to make sure you get your discount:
Click the "My Account" menu on the Xfinity homepage to start creating a new account. When you get to the prompt to sign in, just click the blue text that says, "Don't have a username? Create one."
Follow the prompts to create your Xfinity account. Make sure to enter your correct zip code at the prompt. This lets you check for availability in your area.
Copy your chosen Xfinity discount code.
Select the streaming or data service that you want to sign up for.
Before you sign up, enter your code in the box that says "Xfinity Promo Code."
Click "Confirm My Subscription" to subscribe.
What if my Xfinity promo code doesn't work?
If you're having problems applying your Xfinity discount code, consider the following:
Are you trying to use an expired code? Review the Xfinity code's date of expiration.
Is the code valid for the Xfinity service you are subscribing to? See if the code has any restrictions that make it void for your order.
Is your coupon code spelled and formatted correctly? See if a typing error is causing problems.
How do I save on Xfinity's service charges?
The best way to save on service charges is to use a code that gets you a free prepaid VISA card. You can then apply the card toward the charges. If you do this correctly, you could eliminate all of the service charges.
How many different loyalty programs does Xfinity have?
Xfinity has two major loyalty programs. The Xfinity Insider Rewards program is for existing customers, and it gives you access to extended discounts on some of the company's longer subscription packages. The Comcast Triple Play Rewards program, on the other hand, works best if you are already using other Comcast services.
Are there other ways to save on services from Xfinity?
There is a very useful "Bundles & Promotions" tab at the bottom of the Xfinity website. Click this tab and enter your street address to see Xfinity sales that are going on near you today.
read more close