When you make a purchase using one of these coupons, CNET may get a commission.

Avast Coupons
All Working Avast Coupon & Promo Codes - Save up to 35% in April 2021
Avast Antivirus is a software company that supplies software to protect home computers and business systems against hackers and viruses. Known for their intuitive interface and wealth of features, the system keeps your computer safe against the various threats online. Be sure to use an Avast coupon code to save on your software purchase.
close
35% off Ultimate Plans at Avast
Valid until 12/31/2021
Recently Featured Avast Coupons & Promo Codes
Get 10% off Sitewide with this Promo Code at Avast
40% off Home & Business Plans at Avast
Avast Ultimate Suite Bundles available from $99 at Avast
Take 30% off Small Business Protection Plans
Coupons You May Also Like
Best Avast Coupons & Deals
| Discount | Avast Coupon Details | Valid Until |
| --- | --- | --- |
| 35% | 35% off Ultimate Plans at Avast | 12/31/2021 |
Helpful Store Info & Advice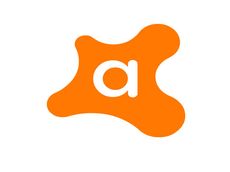 Which are the most popular Avast coupon codes?
Here's a look at some of the Avast promo codes you can expect to find:
Avast promo code: Enjoy 20% off all Avast products.
Avast coupon code: Save 60% on Avast VPN.
Avast promo code: Get 20% off any Avast business software.
Avast coupon code: Save 25% on Avast CleanUp.
How can I apply the Avast promo code?
Here are the steps to apply your discount code:
Visit the Avast website, and choose the program and service length you would like. Be aware that some Avast coupon codes are good for specific products.
Copy the Avast code you would like to redeem. Ensure every character is copied correctly.
Return to your cart and paste the code into the coupon area textbox.
Continue by entering your payment details, and download your selected software.
What can I do if my Avast promo code isn't working properly?
If the discount failed to work, then these steps will help you troubleshoot the issue:
Read the code you pasted, and see if all the characters are there. Missing any characters could prevent the discount from activating.
Check the terms of the discount. Some of the Avast coupon codes are good for any product, but others can only be used on specific products or exclusively for new customers.
Check to see if the expiration date is still valid.
Check for an order minimum. Some discounts require your purchase to surpass a threshold.
What perks are available if I sign up for Avast's rewards program?
Avast Recommendations is a rewards program that gives you free access to premium antivirus software like Avast Pro and Avast Premier. The way it works is that you send out a Recommendation Link to friends, family or anyone else who might be interested in using Avast software. If they click the link and sign up, then you get rewards.
The rewards you get depend on how many people sign up. For example, you'll get six free months of Avast Pro for one recommendation and six free months of Avast Internet Security for five recommendations. This is only available to Windows users.
What are some more easy ways to save at Avast?
Avast coupon codes help you save a significant amount of money, but there are other things you can do to reduce the price of your purchase. Most Avast products allow you to pay for one, two or three years of service. In most cases, choosing the longest service period gives you a cheaper per-year price.
Software packages also tend to be more affordable than buying each software individually. For example, when you choose one program, Avast usually allows you to pair other programs for a reduced rate. This lets you save money while getting more security.
read more close