Frugal and Fabulous: Styling Tips for Rocking Cheap Summer Clothing
Style is not about spending big, it's about finding the right clothes at the best prices. Here's how to modernize your summer wardrobe for less this year.
Summer is all about looking and feeling good, lazing on blissful beaches, and enjoying the long evenings in the company of your crew. But keeping up with the ever-changing fashions can really make a dent in your bank balance, and after all, you have better things to spend your hard-earned cash on.
We believe that fashion should be something affordable, and we want to help you dress your best. That's why we're sharing our curated collection of cheap style secrets for summer and the best places to buy summer clothes this year so that you can rock your hottest style for less. 
Welcome to our ultimate guide to budget-conscious summer fashion!
Stay cool in skirts this summer
Summer is the season of adventure, of balmy afternoons on sun-splashed tennis courts and glorious afternoons chilling by the pool. It also implies a constant battle to stay cool, especially when you're staying active in the hot weather. 
Looking for the best way to find inexpensive summer shorts and skirts? Athleta offers fitness wear with a difference and has a large collection of cheap summer clothing perfect for the courts, the track, and the golf course. 
We love this Fairway Gold Skort, slim-fitted but flexible and available in a range of colors. Olive green, navy, tangerine, or black or white, the breather nylon/ spandex fabric is fully stretchable, and wicks heat away from your body. 
While Athleta offers many affordable summer wardrobe options, this is one of our favorites due to its versatility, elegant style, and five (yes really!) pockets. Wear it for refreshing woodland hikes, warm tennis afternoons, or days traipsing around the golfing greens; the choice is yours.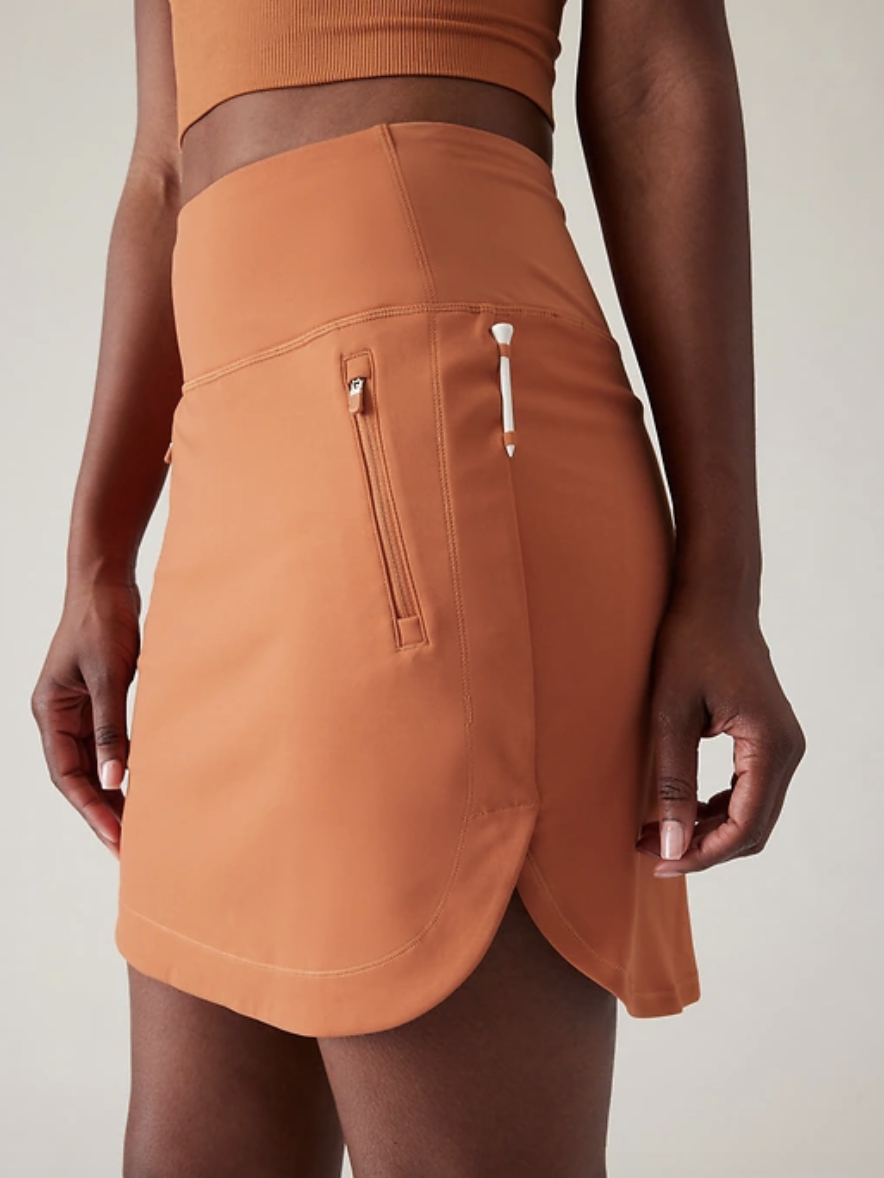 Shop second-hand clothes to save
The only thing better than that freeing summer feeling is the buzz of getting budget summer fashion deals the vintage way. Whether bringing it old-school with an original Ralph Lauren polo or spicing it up with a pre-loved cut-side floaty dress, find the best-discounted summer clothing deals on eBay.
In the Designer Clothing Resale department, you'll find everything from affordable summer dresses to classic linen pantsuits that help you make the right first impression every time. 
And shopping second-hand doesn't only make sense for your wallet, it works for the planet too. By being more conscious of the flaws of fast fashion and the advantage of reusing older pieces, you can do your bit towards creating a more sustainable society. 
From sleek sleeveless tops to ruched-side dresses and vibrant print shorts, second-hand styles mean enjoying more for less. And when you opt for eBay's designer styles, you'll look as good as you feel.
Lightweight pants for summer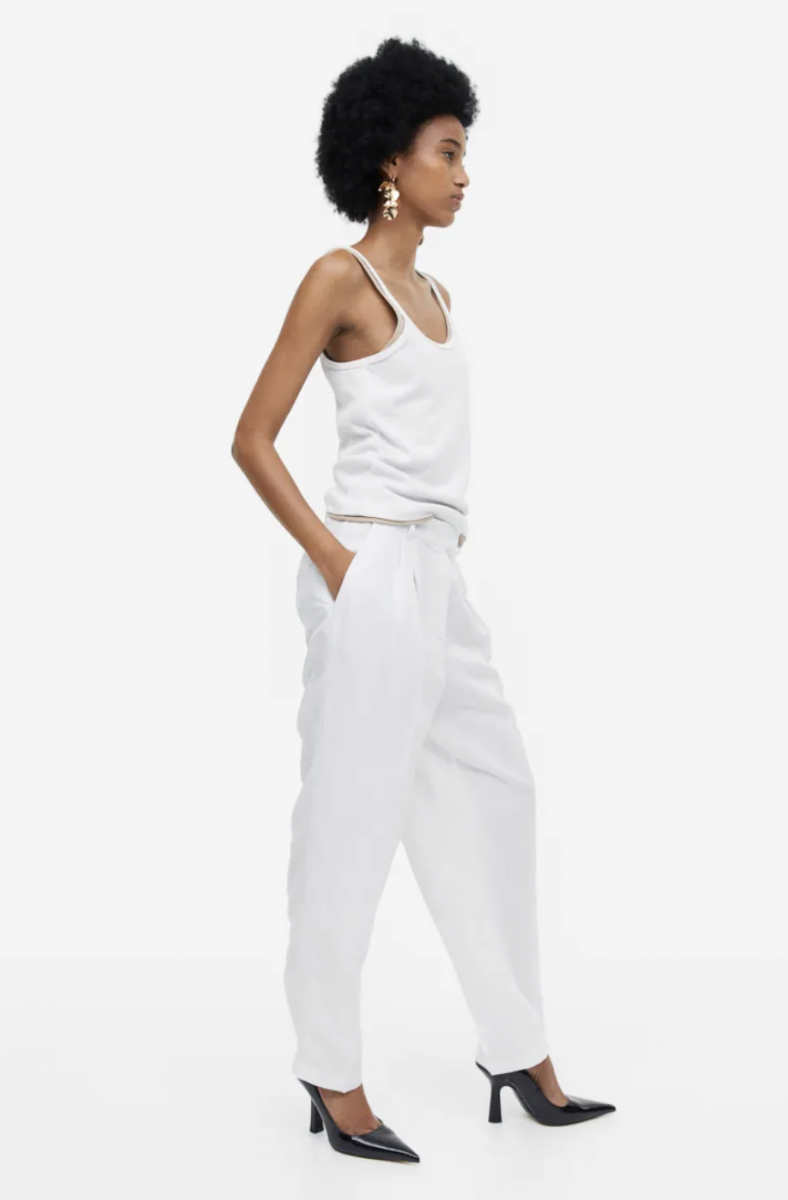 One of the hardest parts about working in the summer is finding a professional look that works in the rising heat. We're on the hunt for anything lightweight this season, and with linen, we're onto a clear winner. 
Lightweight, breathable, and irresistibly stylish, linen has long been a favorite during long Mediterranean summers. Now it's back with a vengeance, and all the best summer clothing stores are highlighting it in their stylish seasonal collections. 
Along with fantastic swimwear discounts and a gorgeous selection of floral frocks, H&M just might be the best place to buy summer clothes in linen online. From gorgeous striped shirts to linen-blend vest tops and tie-detail dresses, there's so much to see. 
We particularly love the Tapered Linen-blend Pants, available in bold blue, crisp white and cream. Angle length and high-waisted, these pull-on pants are just as perfect for days in the office as they are for hitting the bar after work. 
Find versatile tank tops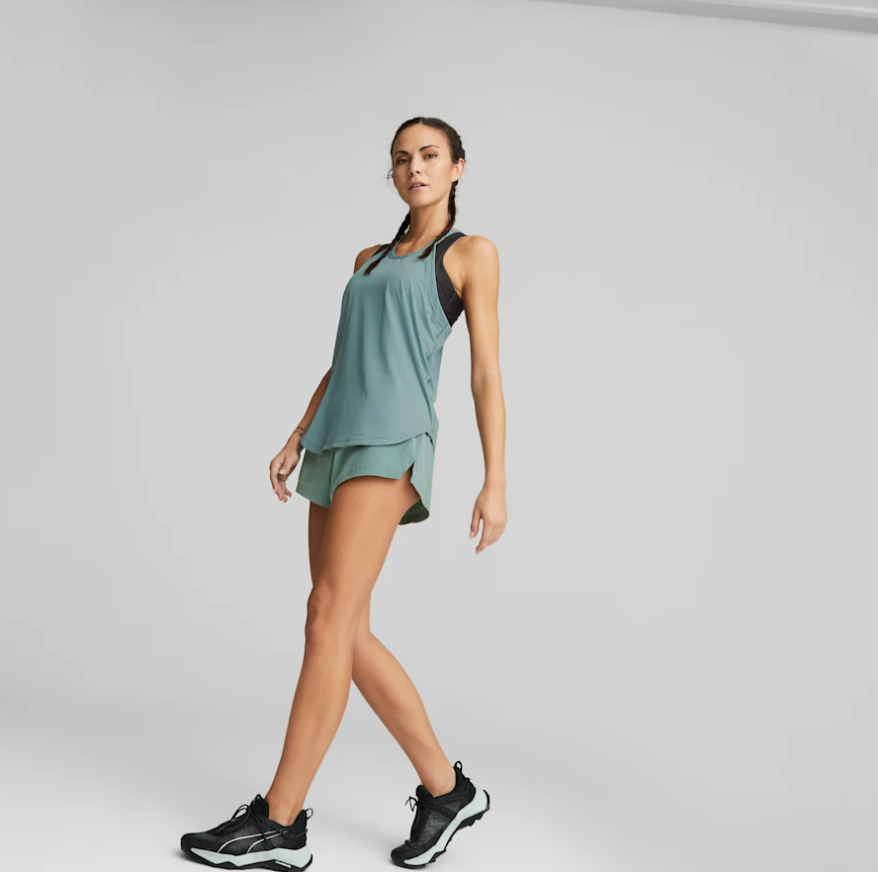 Tank tops are the perfect summer pick, helping you look and feel amazing on the beach, at the gym, or even at the club. They'll carry you through the day, and a couple of discounted summer accessories can easily complete the look. 
Puma is offering some sizzling savings on clothing this summer, helping you keep up with all the trends, stay fit and active and look good too. With a breathable fabric blend, the Ribbed Tank is perhaps one of the best fits for evenings and weekends of activity.
Streamlined, stylish, and supporting higher fashion standards with recycled materials, this classic t-shirt is part of Puma's drive for sustainability. A slim fit silhouette with a crew neck and vertically ribbed fabric, this tank top will suit any style and maximize your performance when you're on the go. 
Pair it with shorts, a skort, or breathable leggings for the perfect workout gear for summer. 
Save on summer shoes
Looking for the perfect place to find affordable summer footwear? Whether for the best summer fashion trends for footwear or sliders that can carry you through till Fall, this summer comes with a wide range of options for scoring an excellent bargain online. 
Yet with a fine balance between budget and durability, Adidas is one of the best options to find your affordable fashion this year. Offering a wide range of footwear for men, women, and children, you can find the perfect fit and fashion, no matter your sport of choice. 
We're loving the Adilette Sandals, the perfect pìck for summer with open toes and sturdy supporting strap. It's even available in a glitter-sprinkled variety, guaranteeing that you'll steal the show. 
The Mehana offers a fantastic choice, too, with enough bounce and height to replace your heels for the season. The Adilette Comfort Sandals are also a keen favorite, available in vibrant shades and patterns that will take your breath away. 
Whether you have plans for palm-fringed beaches and Caribbean cruises, balmy evenings toasting sunset in the park, or your bags packed to hike the wild Appalachian Trail, you want your summer wardrobe to reflect that. 
With the most breathable fabrics and the most breathtaking styles, this summer will be one to remember. And with all the deals, offers, and budget brands available online, it's easier than ever to refresh your wardrobe without breaking the bank.